SI3 aim: To ensure diversity of the SUSU's student body.
Recruiting talented prospective students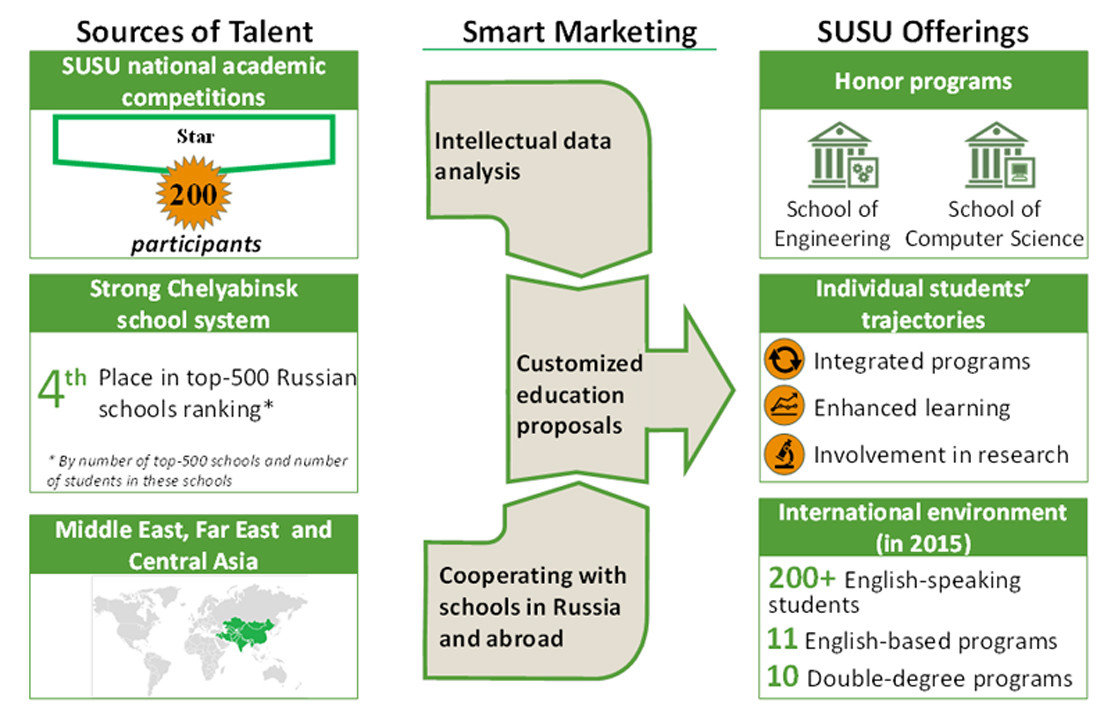 USU will acquire talented prospective students by implementing a number of measures, including:
introducing a system of differentiated scholarships for Russian applicants with high USE scores and international prospective students;
active interaction with high schools in Russia and abroad;
organising joint (dual degree) programs with leading Russian and international universities;
development of a bilingual environment.
Main actions for implementing SI3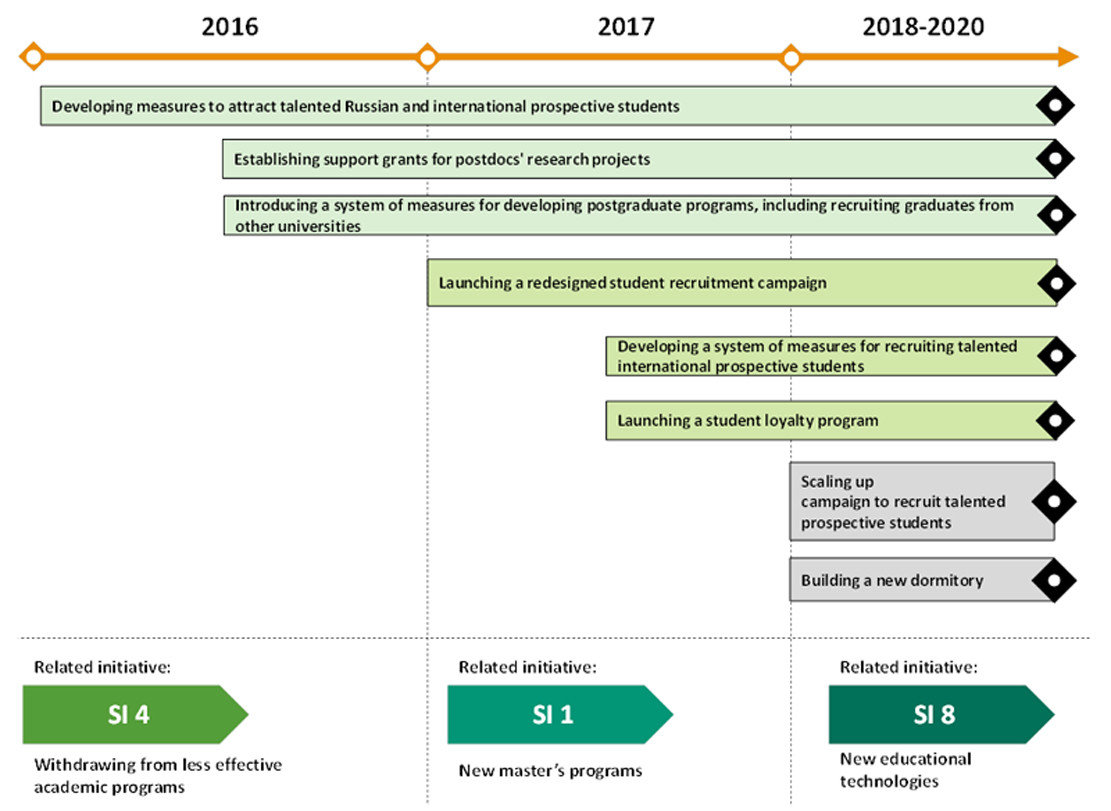 The SI3 implementation will enable SUSU to educate a new generation of leaders capable of addressing global challenges for sustainable development.