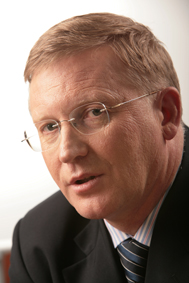 Dear colleagues!
South Ural State University is one of the top 10 Classical Universities according to the ranking of the Ministry of Education and Science of the Russian Federation. According to Reuters, SUSU is among the top 16 Russian universities with the highest number of successful alumni.
Since its foundation, SUSU has been focusing its research on solving national problems. SUSU scientists have gained wide experience in addressing the issue of energy efficiency, implementing high technology, monitoring energy consumption, and developing major Ural industries such as mechanical engineering, metallurgy, and defence industry. The University leads the development of management systems for energy efficiency in the region.
The SUSU innovation potential is due to the integration of SUSU scientists with major engineering corporations of Russia and the Urals. This creates opportunities for significant investments and further development and innovation in the Russian economy.
Rector of South Ural State University,
Doctor, Professor
Chairman of Rectors' Council in Ural Federal District
Alexander Leonidovich Shestakov