Active life of the modern students of South Ural State University, besides education, is directly tied to sport and culture. The University has created all the conditions necessary to train in sports and be creative. Regular sporting and cultural events make the SUSU students' lives more interesting and bright.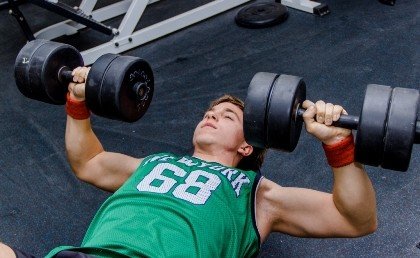 Sports and Health at SUSU
A healthy lifestyle and the development of physical culture and sports are SUSU's most important priorities. The many victories of the University's athletes at the largest European and international competitions, the exceptional sports facilities, scientific laboratories fitted with modern world-class equipment, the highly qualified teachers of the Faculty of Physical Education and Sports, international and Russian scientific conferences on the issues of sports pedagogy and psychology, physiology, and sports medicine, and the release of books and textbooks – all of these are the University's main sports-related areas of work.
The University has created unique sports complexes – the Sports Palace and Academic Sports Complex. Within them – specialized gyms for basketball, volleyball, wrestling, Olympic weightlifting, boxing and kickboxing, aerobics, shaping, 4 training gyms, and the University shaping center.
The pride of the University is the 50 meter Olympic-standard swimming pool with 10 lanes and the indoor athletic stadium with a synthetic 200 meter track (the middle section can be transformed in to 2 tennis courts). This is a wonderful place to train in your sport, fitness, and also a base for future athletes in professional swimming and perfecting their sports achievements. This is one of the few places in the city and in Russia where competitions in swimming of various levels and scale can be held.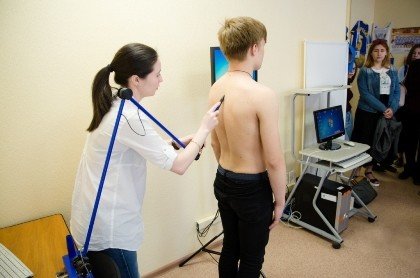 Public sports activities hold a special place in the life of the University, and are organized by the Physical Education and Sports Club. SUSU students have won regional University Olympics many times. There are 20 types of sports competitions held under the intrafaculty Olympics, and there is also a Student Campus Olympics. Among faculties, besides the traditional sports included in the University Olympics, there are competitions in billiards, bowling, shooting, winter and summer biathlon, hang-gliding, paintball, and mountain skiing.
The Automobile and Tractor Engineering Faculty's Driving Championship grew into the Open Interuniversity Championship. In 2011, the Sporteam project was launched for student group teams. The hockey team Politechnik, the cumulative age of which is 60 years, competes with great success.