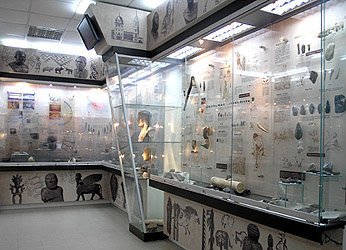 Address: 76 Lenina pr., Chelyabinsk, Russia
Room 09, main building (ground floor)
Photo gallery
This museum was opened on August, 31, 2011. Its exposition includes exhibits found in the South Urals by professors and students of the SUSU Faculty of History.
The exhibits span an extremely broad time range starting from the Lower Paleolithic up to the settlement of Russians in the South Urals. Its collection comprises various objects used for daily living, decorations, arms, artworks, etc.
The opening of the museum was collaborately performed by several faculties of SUSU, including the Faculty of History, the Faculty of Architecture and the Faculty of Business and Economics.
Everyone is welcome!