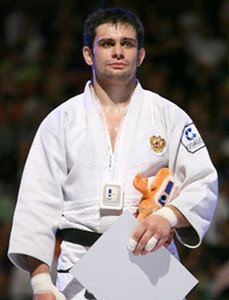 The University's training process is enabled by more than 40 coaches holding with the following awards: "Honored worker of physical education of Russian Federation", "Expert of sports and physical education", "Honored coach of Russia", "Master of Sports"'. Among the lecturers of the Faculty of Physical Education and Sport are 15 Doctors of Science, Professors, 35 Candidates of Science, Associate Professors.
Among the leading athletes of the University are K. Denisov, Master of Sports, International Class, two-time World Judo Championships award winner, M. Savinova (European and World 800m Champion), D. Petrov, S. Molchanov, O. Zuyev — Masters of Sports, International Class, members of Russia national team - as well as I. Okhremov, A. Suremov, E. Suremov, repeat world junior champions. Е. Medvedeva, Master of Sports, International Class, silver medalist of Russian Ski Championship (2007), champion of Universiade (2008), European Marathon Cup winner (2008). S. Kaykan participated in Vancouver 2010 Winter Olympics. N. Savinykh won World Powerlifting Championship with new world record. E. Shadrina, A. Leonidov, O. Afanasieva, A. Tsepelev were also highly successful at weightlifting and powerlifting competitions.
During the last two years Vitaly Syrnikov, a student of the Faculty of Physical Education and Sport, has shown brilliant results. He has already become a bronze medalist of European Swimming Championship (2010) and won a full set of medals (gold, silver and bronze) at the 2nd Youth Spartakiad. In 2010 V. Gladkikh became the winner of World Junior Sambo Championship, V. Arashtayev won Russian Youth Martial Arts Games.
A. Ryazantsev is a silver medalist of Russian Chess Major League, winner of Russian Team Championship, repeat winner and medalist of international championships, is also a coach of Russian national chess team; М. Kuzikov holds a post of Senior Coach of Russian Wushu team, R.V. Khomenko and P.A. Grigoriev train national weightlifting team.
In the past few years more than 10 University students have been ranked Masters of Sports, International Class, over 30 students gained Masters of Sports title, and about 100 Candidates to Master of sports, that have become the members of regional and national teams, were prepared.