SI4 aim: To improve the overall performance of the University.
To achieve this goal, SUSU will focus on institutional redesign. The university will form a smaller number of unique academic units to ensure the highest levels of performance and productivity. SUSU's International Academic Advisory Council (IAAC) will play a key role in identifying areas of institutional redesign. It will coordinate research and educational activities at the University in line with global best practices. The IAAC will guide the implementation of scientific foresight to identify areas of the University's fast-track development for 2018-2020. As part of SI4, the University will introduce a regular educational programs review procedures to ensure that that SUSU's graduates' expertise and competencies are in demand on the job market.
Governance framework and target structure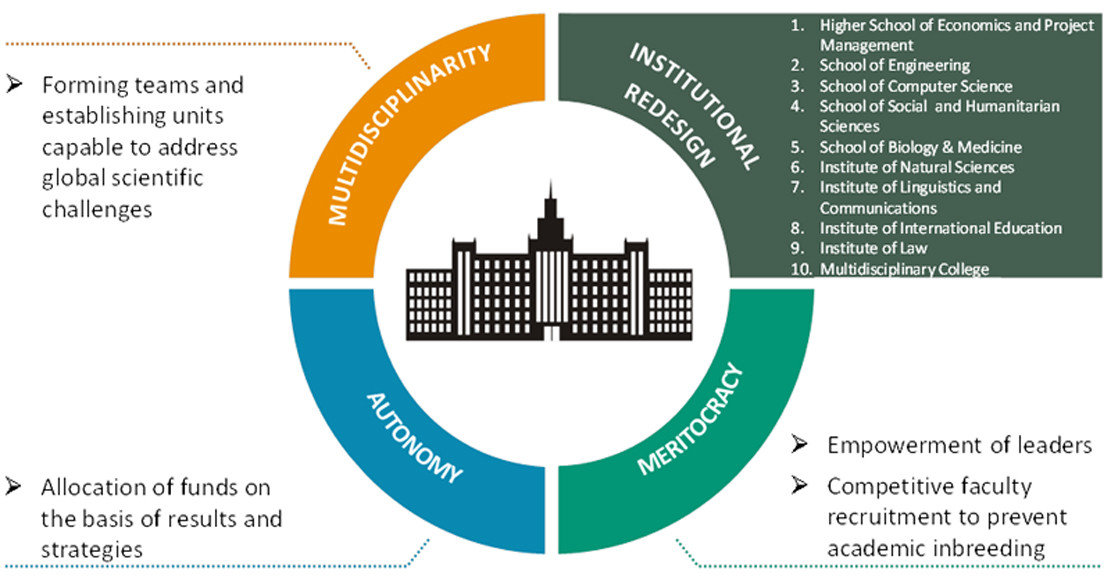 Main actions for implementing SI4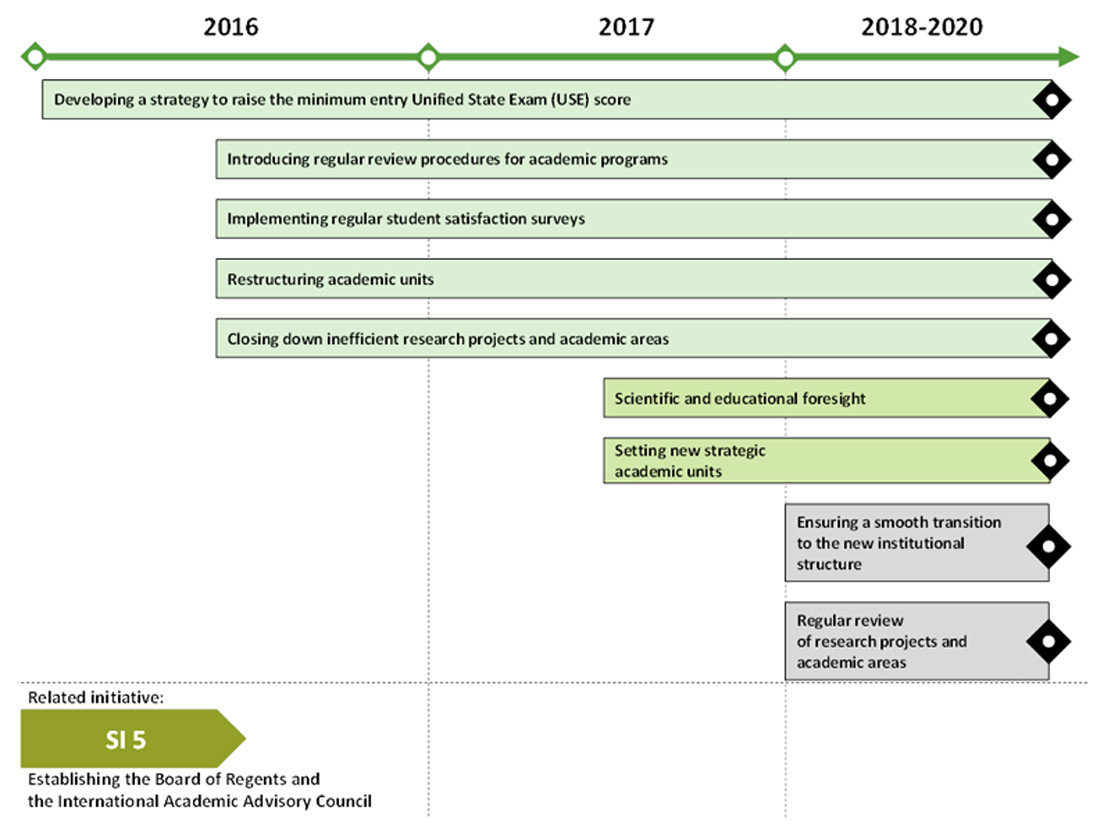 The implementation of SI4 will enable SUSU's transition to a new structure made up of about 10 schools and with no underperforming units. The restructuring is expected to improve scientometric indicators per faculty member.