Aerospace engineering is one of the claims to fame of researchers at South Ural State University. The current key development is the project for creating models of the propulsion system, rocket launch site, and space platforms. The results of our researchers' work will be presented at the INNOPROM-2021 exhibition.
South Ural State University will present its developments in this strategic field at the international exhibition INNOPROM-2021 which will be held July 5–8 in Ekaterinburg. SUSU researchers will discuss projects in the fields of Internet of Things, mechanical engineering, and biotechnology. Innovative projects for monitoring vehicle emissions, creating eco-friendly tableware, applying multifunctional coats through laser cladding, developing new methods for cleaning wastewater, and more will be presented at the exhibition.
The model will be demonstrated by the team of the Faculty of Aerospace Engineering of South Ural State University. The project is being realized within the World-class Ural Interregional Research and Education Centre for Advanced Industrial Technologies and Materials. SUSU specialists are studying, developing, and creating propulsion system models with a central body, a management and control system with a fully reusable launch vehicle, and a multi-purpose space platform. The project is managed by Doctor of Sciences (Engineering), Director of the Institute of Engineering and Technology Sergey Vaulin.
"Models will ensure the development and creation of a rocket and space complex that outperforms those offered by our competitors. According to our plans, the single-stage launch vehicle will be fully reusable, which will ensure its reusability. The specific cost of the payload launch is declared as four times lower than that of competitors. The launch preparation time is also reduced—24 hours versus 4-6 months," commented a representative of the project.
SUSU already presented a model of the propulsion system with a central body. With its help, the researchers can fine tune and optimize the parameters of the liquid rocket engine, which is then planned for installation on a single-stage launch vehicle. Now, the engine will be demonstrated at the INNOPROM-2021 exhibition.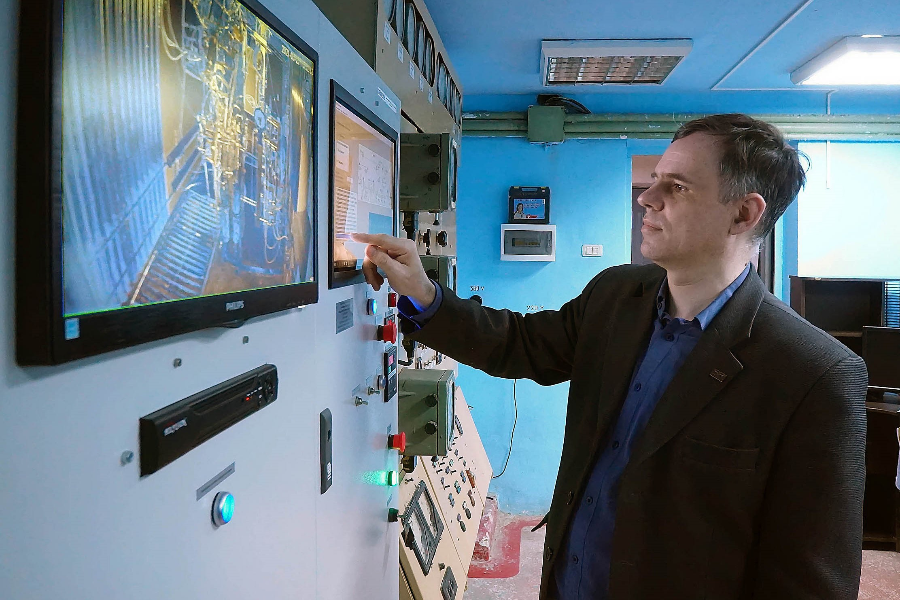 Technical and economic feasibility studies were completed for the model of the propulsion system with a central body, the universal space platform, and the management and control system with artificial intelligence for launch pads. Calculations and theoretical studies were also completed.
The partners of the project include the AO Research & Development Institute of Mechanical Engineering (Nizhnyaya Salda), AO Academician V.P. Makeyev State Rocket Centre (Miass), and AO Scientific and Production Association of automatics named after academician N.A. Semikhatov (Ekaterinburg).
The annual event INNOPROM is Russia's leading industrial, trade, and export platform. This year Italy is the exhibition's partner country. Organizers plan to discuss bilateral cooperation and exchange of experience between representatives of the Russian and Italian business. Projects from Hungary, Germany, Japan, Belarus, Poland, Austria, and Uzbekistan will be presented at the exhibition.