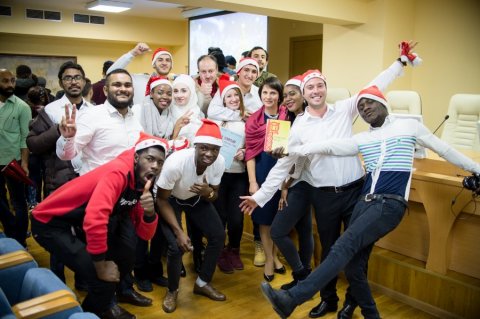 On December 26, a festive event for the foreign students, devoted to the 2019 New Year, took place in Sigma Educational Building of South Ural State University.
This academic year began creatively for the foreign students: they took part in the Matriculation Ceremony, then presented their talents at various events and at the end of the year, they participated in a contest of the New Year Performances.
Foreign students from different countries, including Egypt, Ivory Coast, Algeria, Pakistan, Afghanistan, Congo, China, Iraq, and many others attended the event.