Do you want to comprehend the secrets of the human brain and read people like an open book? Are you interested in natural science? Do you agree with the fact that life is chemistry? 
The School of Medical Biology of South Ural State University trains high-class specialists in the field of psychology, biotechnology and food industry.
Become a Practicing Psychologist and Help People
What is it for? 
Psychologist is a specialist in command of the knowledge on mental processes, properties and conditions of a person, and how they can manifest themselves in various fields of human activity. There is a psychologist at every enterprise, in each educational institution or in law-enforcement department. Psychologists work in crisis centres, in healthcare facilities and in private hospitals. Psychologists help solve many problems, regarding conflicts, depression, misunderstanding, low self-esteem, loss of a loved one. This profession will always be in high demand. The ability to provide assistance to a particular category of clients and the employment opportunities depend on the qualification of a specialist (psychologist or clinical psychologist).
What will I learn?
The School of Medical Biology (SMB) academic staff members are highly qualified specialists in their field of knowledge. They engage not only in science, but also conduct psychological practice, that is why the classes in the Psychology, Clinical Psychology and Psychology in Public Health Service programmes meet the current requirements in training these specialists and are filled with practical examples, facilitating the understanding of the material.
You can also obtain EuroPsy (European Certificate of Professional Qualification in Psychology).  
Wide Opportunities for Practical Training
The Medical and Psychological Clinic Research and Education Centre, and the Psychophysiology Laboratory conduct research on clinical psychology. The researchers are provided with the EEG apparatus and stimulus diagnostic material to study different categories of psychological phenomena.
The Psychodiagnostics Laboratory and the Psychology Research and Education Centre are thoroughly equipped for conducting classes and successfully writing term papers and dissertations.
Where to work? 
The graduates acquire competencies of licensed private practicing psychologists. They are in-demand in psychiatric, children's hospitals and clinics, in state and municipal educational institutions, social and psychological services. Psychologists work in law-enforcement agencies, the armed forces, in the federal bailiffs service, subdivisions of the Ministry of Emergency Situations, in the HR departments of state and commercial organisations and business structures, interact with public funds of the Chelyabinsk Region.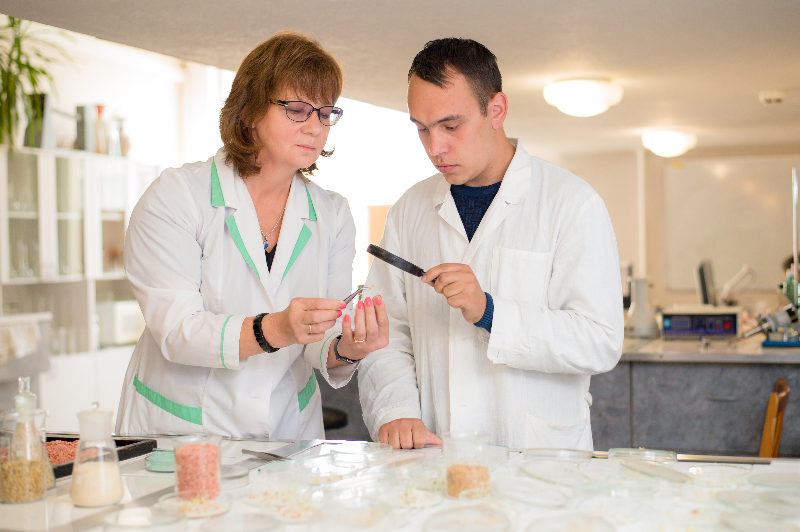 Develop Healthy Food Products and Make Life Better
What is it for? 
Healthy diet is an integral part of a healthy lifestyle. It provides normal growth, development and vitality of a human being, and helps prevent many diseases, even the serious ones, like cancer and diabetes. Dieticians, nutritionists, food technologists are working not only on the development of food technology, but also on making ordinary food healthier.
What will I learn?
The School of Medical Biology trains specialists in the Plant-based Food Products programme, the Technology of Food Production and Biotechnology of Functional Products profile. The educational programme is based on the international experience of studying. Students are taught to rationally conduct the technological process, applying cutting-edge modelling methods to increase the efficiency of production. Students become specialists in the field of technology of traditional and innovative types of products, high-tech equipment and enterprise design.
The Animal-based Food Products programme offers to study the methods and principles of processing animal-based materials to obtain a wide range of food products; industry regulatory documents; current trends in the production technology of meat, dairy and fish products. Specialists in this field are in-demand in many regions of Russia. This field is especially relevant for the Chelyabinsk Region due to the high growth in the production of milk, meat and poultry.
Wide Opportunities for Practical Training
Practical training is held in the Health Nutrition Products and Industrial Technologies Research and Education Centre, and the Biomedical Technologies Research and Education Centre. They are conducted using state-of-the-art equipment in the Biotechnologies and Analytical Research, Food Techology and Biotechology, Plant-based Food Products Technology and Animal-based Food Products Technology Laboratories.
Where to work? 
The graduates can be employed as leading technologists of enterprises, production managers, or specialists of quality control department, who are able to ensure the production of high-quality products, organize the technological process and monitor compliance with production parameters.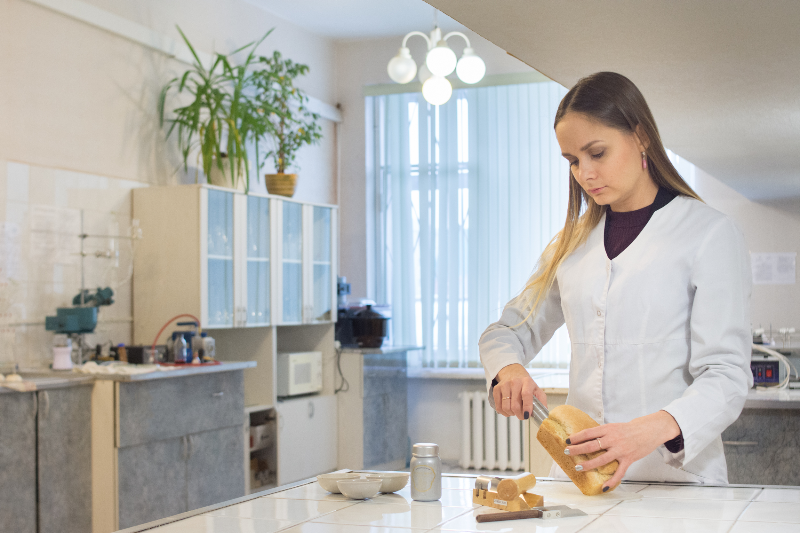 Improve Your Professional Level and Engage in Scientific Projects
Whom is it designed for? 
If you already have a higher professional education and you wish to broaden your knowledge, continue studying or engage in scientific research, the School of Medical Biology offers opportunities to acquire a Master's degree in the Psychology and Biotechnology programmes.
What will I learn?
The Psychology in Managerial and Business Systems lasts for 2 years (mode of study: full-time). The objective of the programme is to form a new generation of leaders focused on complex and systematic use of psychological technologies to improve the organization and business management.
The Clinical Psychology in Public Health Service programme lasts for 2.5 years (mode of study: part-time). The professional activity field of the Master's degree programme graduates includes solving complex problems in education, healthcare, culture, sports, country's defence potential, law, management, and social assistance to the population.
The Food Biotechnology programme lasts for 2 years (mode of study: full-time). The professional activity field of the graduates is connected with studying, production and using enzymes, microorganisms, cell cultures while creating technologies for obtaining new types of products. Graduates acquire practical skills in the field of biotechnology products applying modern technologies, including nano-biotechnology, bioengineering and cell technology. The educational programme is unique thanks to the participation of world-class scientists and leading experts of key industry enterprises in the educational process, to the possibility of involving students in research and industrial projects as part of a project-based learning programme.
The Master's degree programme in High-quality Production of Functional and Special Purpose Food lasts for 2 years (mode of study: part-time). It provides professional competencies in the field of technologies of functional and special purpose food products; physiology of nutrition; biochemistry of macro- and micronutrients, skills of using high-tech equipment. The field of professional activity of the graduates is associated with the design of innovative product technologies in accordance with the state policy of the Russian Federation in the field of healthy nutrition of the population.
The following programmes are also trending: Technology and Commodity Research of Functional, Special Purpose and Catering Food and Biotechnology of Food Products and Biologically-active Substances.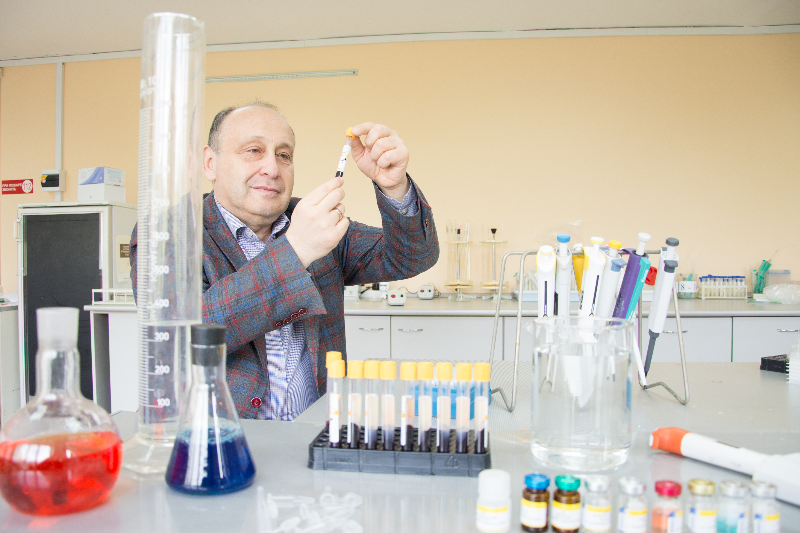 International Laboratories for Top-level Scientific Research
The School of Medical Biology provides collaboration with the fully-equipped international laboratories.
One of them is the Synthesis and Analysis of Food Ingredients Laboratory under the leadership of Professor Shirish Sonawane, National Institute of Technology, India, where the work on the new trends, such as improvement of the quality of food products and their nutritional value, is underway.
The Neurohepatology Laboratory, organised in 2016 within the framework of Program 5-100 is among the international laboratories of South Ural State University. Today, the major cross-disciplinary projects are being fulfilled there and big-scale scientific research on the brain activity is being done.
Another laboratory is the Russian-Chinese Joint Research Laboratory of Food Biotechnology, together with Shenyang University of Technology, China, that allows to fulfil unique international scientific projects on food products manufacture for healthy nutrition.
The Molecular Genetic Studies of Health and Well-Being Laboratory, and the Psychology and Psyhophisiology of Stress and Creativity Laboratory is in command of cutting-edge technologies to conduct cross-disciplinary studies.
We guarantee: 
State-funded places; 
Level education: Bachelor's, Master's and Postgraduate degree programmes; 
Possibility of obtaining the EuroPsy certificate for students of the Faculty of Psychology; 
Practical training in each area of study; 
Highly qualified academic staff, including candidates and doctors of Sciences, engaging in science and practice in their field of study; 
Collaboration with Russian and International research and education centres; 
Experience. The training on some programmes has been offered for more than 15 years now; 
Modern project-based learning; 
Elite training programmes;
Individual approach to every student. 
The School of Medical Biology collaborates with the leading universities and education centres in Russia, such as Russian State Agrarian University - Moscow Timiryazev Agricultural Academy, ITMO University, Voronezh State University of Engineering Technologies, Kaliningrad State Technical University, Department of Clinical Psychology of Lomonosov Moscow State University, St. Petersburg University, Department of Clinical Psychology, National Medical Research Centre of Psychiatry and Neurology im. V.M. Bekhterev, Clinical Psychology Laboratory, Ural Federal University named after the first President of Russia B.N. Yeltsin.
The partners of the SUSU School of Medical Biology are the National Institute of Technology, Warangal, India; Shandong Institute of Business and Technology, China; Мedical University – Varna Prof. Dr. Paraskev Stoyanov, Bulgaria; University of  Melbourne, Australia; Slovak University of Agriculture in Nitra, Slovakia; Varna Free University "Chernorizets Hrabar", Bulgaria; "Institute of Molecular Physiology and Genetics" Centre for Biosciences Slovak Academy of Sciences, Slovakia; Sofia University "St. Kliment Ohridski", University of Leipzig, Germany; Mendel University in Brno, the Czech Republic.
The students of the School of Medical Biology obtain modern education, based on cross-disciplinary connections of medicine and biology with chemistry, physics, mathematics, computer science and engineering. When you choose to study at the School of Medical Biology, you become a part of the process of development of innovative biomedical technologies of the future!
SMB web site: https://medical.susu.ru/ 
SUSU applicants web site: www.abit.susu.ru 
VKontakte official group: www.vk.com/susu4you 
VKontakte official group for applicants: www.vk.com/susu.abit 
Telegram channel: https://t.me/news_susu 
Contact person:
Elena Kiriakova, tel. 272-30-11