South Ural State University is the most famous university in South Ural and no wonder international students choose it to get their education. It offers various educational programs in two languages, English and Russian. Fundamental scientific basis and high standards of specialists training attract lots of students from all over the world. Nowadays the university is a home for more than 2,300 international students from 52 countries.
What opportunities can the university offer to the students?
1. Rankings
Reputation in the scientific field, in the academic environment, opinions of employers, publishing activity are represented in rankings published by different agencies.
Every year South Ural State University is ranked in famous QS World University Ranking, THE Ranking, Round University Ranking, national rankings like Rankpro, "Interfax", RIAC (Russian International Affairs Council) and constantly improves its positions.
Getting into world and national rankings and strengthening the position in them help the university develop and improve the quality of education.
2. English-Taught Programs
SUSU gives the opportunity to study not only in Russian. There are programs taught in English. This is an opportunity for international students to get a diploma at a prestigious Russian university without knowing Russian language well. The professor staff giving lectures in the programs includes leading professors of SUSU and guest foreign lectures from different universities of the world.
3. Research
South Ural State University has one of the best structures for research activity in the country. There is a broad range of laboratories, centres, and institutes equipped with high-tech facilities for cutting-edge research. Twelve international laboratories were also established under the supervision of leading foreign professors.
4. Free Online Courses
Nowadays Mass Open Online Courses (MOOCs) are very popular. They are aimed at a wide audience and are available on open Internet platforms. The courses allow participants to get acquainted with the unique training programs offered by South Ural State University and the leading professors of the university. For example, the university developed MOOCs for international students to study Russian language. These courses make it possible for Chinese and Arabic speakers to learn the features of Russian language and facilitate the process of learning.
5. Foundation Program
If international students don't feel ready to study in Russian, they may be enrolled to SUSU Foundation Program. This course will get them prepared for their undergraduate or postgraduate course.   
6. Student Life
To help international students get used to the peculiarities of life in Russia there are International Student Tutoring Team, Center for Sociocultural Adaptation and Association of International Students and Alumni.  Tutors help the applicants meet, check them into the dormitories, submit documents to the admissions office, and to get to know the city. CSA and AISA create comfortable conditions for students at the University, and in dormitories, organize different events and holidays for students to help them feel at home. 
Among the traditional activities of CSA there is the international festival of the Institute of Linguistics and International Communications in which international students always take active part – they show their talents, unite in creative groups, where they get closer and become friends. In the winter CSA traditionally takes students to «Sunny Valley» ski resort to teach them mountain skiing, they visit the ice rink in the park and celebrate Russian national holidays.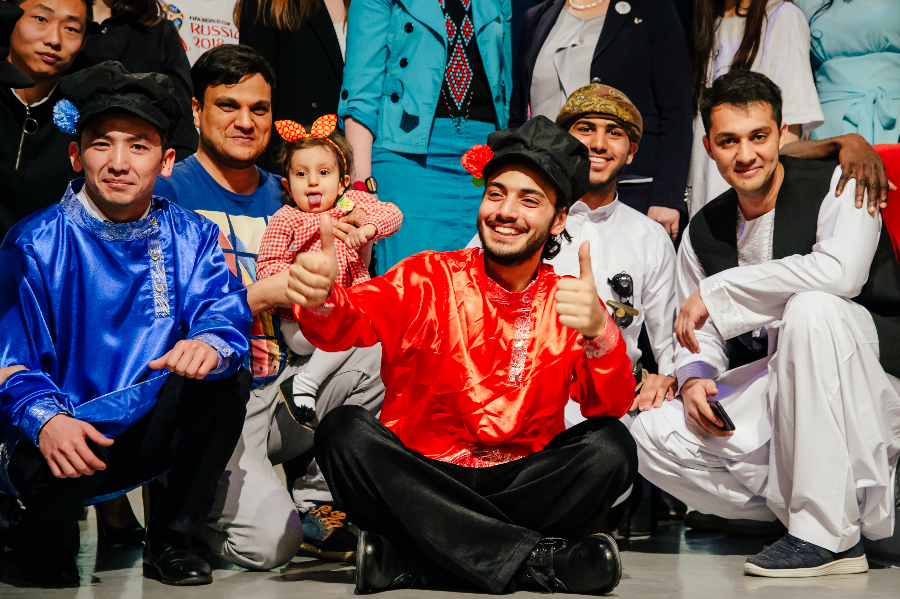 Due to different reasons the situation studying has changed this year. Some classes are held online and most lectures are given online. Some international students cannot arrive to Russia from their countries by the beginning of the academic year. In the situation Electronic SUSU becomes the main part of the process of learning. Lectures, exercises, gradebooks, everything can be found in the system and students continue their studying.
To help international students with the portal Center for Sociocultural Adaptation established Consultation Online Center.    
To get all the necessary information students can write their questions in the VK group or look for help there. Group administrators try to pre-empt some problems and give detailed instructions in the most important processes like adding a response, taking a test, taking part in videoconferencing and many others.  
The instructions are given in 10 languages (Russian, English, Farsi, Chinese, Spanish, Uzbek, French, Arabic, Kurdish, Tajik) for any international student feel comfortable while reading and getting into work with the portal.    
The Association of International Students and Alumni was established to assist international students in adaptation and involvement in sociocultural activities in another country. To realize the goals AISA holds events dedicated to various cultures like Eurasian Culture Day, Arab Culture Day or African Culture Day. In addition, our international students take part in national celebrations such as Chinese New Year and Nowruz or sport events like basketball and volleyball games.
7. Comfortable Living
While studying at SUSU international students may live in the university dorm. There are 10 dorms in SUSU campus and eight of them are located in the heart of Chelyabinsk near the ancient pine forest. Dorms are fitted with study rooms, halls for weightlifting, shaping and recreational gymnastics, living spaces where students can relax, watch movies and TV. Every dormitory has interior and exterior video surveillance systems. A hospital for students, a pool, and a sport complex are located within a walking distance.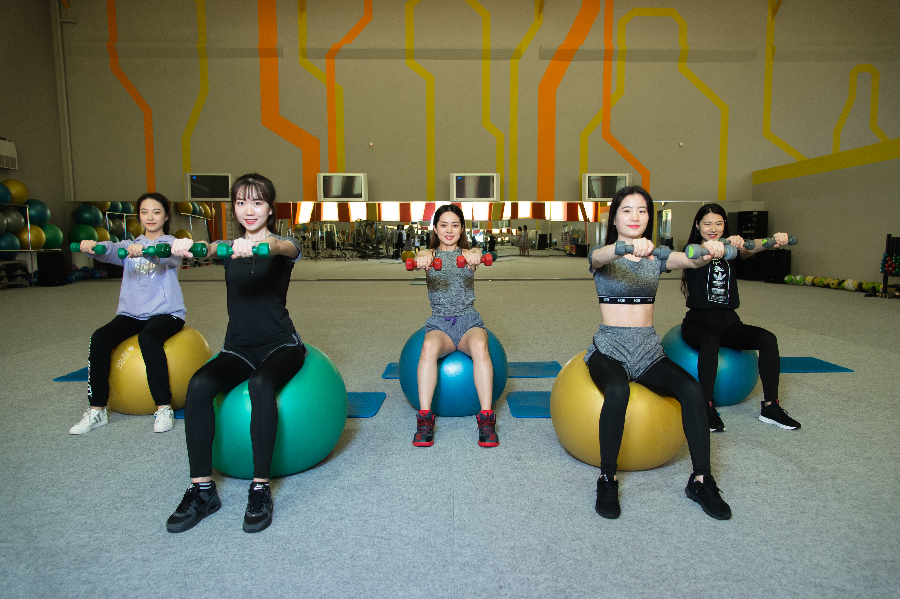 There are two new dormitories not far from Traktor Arena (the largest hockey ice rink the Southern Urals where sport and cultural events are held). The buildings are of 11 and 18 floors and they provide accommodation for 1500 guests. There are one-room, two-room and three-room units with all the necessary amenities, kitchens and furnishing. People living in the dormitories can spend their time walking in the forest, playing basketball on the outdoor sportsground or spend time with their families on the playground. 
Studying at South Ural State University is a chance to get great education and enjoy the student's life.
Let us remind that foreign citizens who have some questions connected to visa procedures can learn all the details regarding the documents by calling +7 (351) 267 93 30 or asking a question on VK.
If you want to get a prestigious degree at SUSU in English you may read about English-taught programs by clicking the link.
In the official Telegram Channel of South Ural State University you may read the last news of the university or ask your questions. 
Or just contact us:
International Student Support at the SUSU International Office
Whats App, Telegram: +7 (902) 607 99 64
Email: applicant[at]susu[dot]ru
Tel.: +7 (351) 272 30 86
Contact person:
International Student Support at the SUSU International Office Email: applicant@susu.ru, Tel.: 8 (351) 272 30 86