On October 20, all the cooks of the world are getting prepared to celebrate their professional holiday - International Chefs Day*.
The profession of a cook or a technologist will always be in demand. There is no secret: everyone loves to eat, so the ability to cook food is always an excellent source of income. The ability to create a cooking technique (including brand new), i.e. what and how many food supplies are needed, in what sequence and at what temperature they should be cooked, how long it will take to cook, how much the prepared dish will weigh, is very important. But what qualities are required to become successful in this area? A person should have a certain set of personal and professional qualities, such as responsibility, neatness, consistency, cleanliness, attentiveness, good memory, active imagination. A good eye, taste and colour perception, time management, good coordination of movements, quick thinking and action and high degree of efficiency mean a lot.
Professional qualities are specific theoretical knowledge and practical skills. A true cook should know sanitary standards, safety regulations, techniques of cooking certain dishes, ability to assess the quality of food, competence in handling kitchen equipment. But the most important quality is commitment to excellence in the profession.
In order to become a highly qualified specialist and gain versatile knowledge and practical skills, you can get your higher education at South Ural State University in the Department of Technology and Organization of Public Catering and the new Bachelor's program (Functional Foods and Nutrition) in English language at the Institute of Sports, Tourism and Service.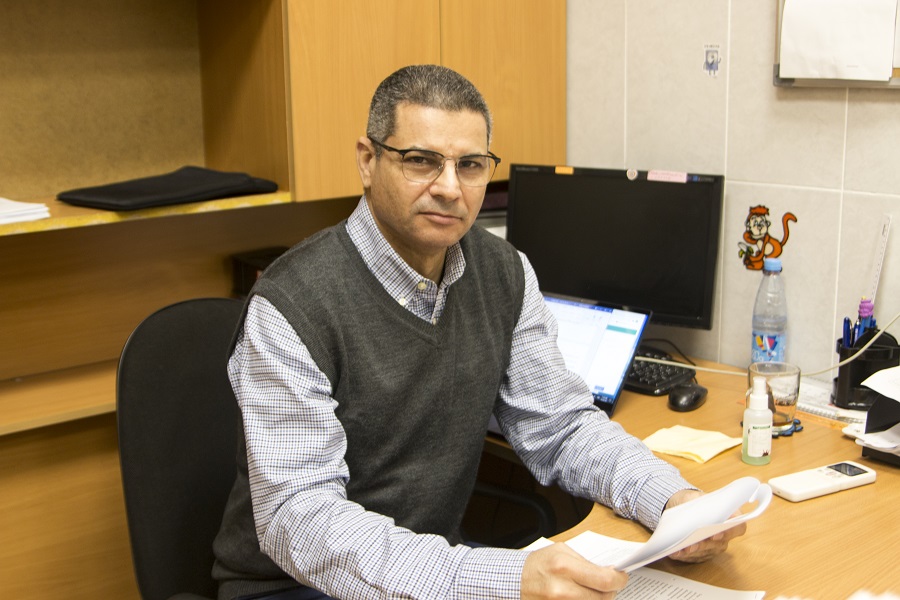 El-Sohaimy Sobhy Ahmed, a professor of Food Biochemistry, working at South Ural State University in the Department of Technology and Organization of Public Catering explains what role food biotechnology plays in modern world and why future cooks and technologist should study the science.
"The branch of science I work in is quite interesting for all people because everybody eats every day. And to choose what to eat and how we eat to be healthy is particularly important. When we think, carry out a research and teach in the center of our mind there is a very interesting and ancient statement established by Hippocrates, Greek founder of western medicine, "Let your food be your medicine and medicine be the food." So in the Department of Technology and Organization of Public Catering I am focusing on my research stream on the functional foods and human nutrition; in the same time educating my students to improve their skills related to this interesting branch of science. This is the branch of science that deals with the study of bioactive compounds in food and their health benefits to maximize value of the food. These bioactive compounds may be added to some food products to increase their nutritional and functional quality. On the other hand, these bioactive compounds could be used to formulate specific functional foods to protect consumers from some health problems like cancer, high level of cholesterol and malnutrition."
In response to the 21st century environment, Department of Technology and Organization of Public Catering will lead collaborative innovation focused on discovering and applying knowledge in food safety and public health, value-added food processing, ingredient technology, and health-promoting foods; developing professionals and leaders who advance industry, academia, and government both locally and globally and continue to grow professionally over the course of their careers and improving human health via the effective dissemination of the collective knowledge of the department to our stakeholders across the university.
Good scientific basis and intensive practical skills got by students during their education at South Ural State University, particularly in the Department of Technology and Organization of Public Catering, will prepare students to become leaders and professionals who possess the balance of scientific, problem-solving and communication skills that enable them to add measurable and meaningful value to industry, government and academia and they can strongly compete in the labor market to get a prestigious jobs.
*The profession of a cook is quite old, but until the beginning of the 21st century there was no professional holiday for those who cook delicious dishes. In 1920 the Swiss Federation of Chefs introduced the idea of ​​an international association and in 1928 WorldChefs, the World Association of Chef Communities, was established in Sorbonne, Paris.
The association has grown into a worldwide organization designed to educate people about the importance of proper nutrition. But only in 2004 the association got the idea to establish their professional holiday and celebrate it on October 20. The holiday has become international - it is celebrated in 70 countries of the world. The goals of the International Chefs Day are to demonstrate the importance of the profession, exchange experiences, to use imagination in the process of cooking. This day different clubs and organisations have events where cooks compete with each other in cooking skills, restaurants and cafes hold events to acquaint visitors with new dishes from the menu, culinary exhibitions are organized to cook dishes of great proportions. For example, they bake the largest cake, a huge pizza or make a giant sandwich. Often this is how new records appear in the Guinness Book of Records.
Let us remind that foreign citizens who have some questions connected to visa procedures can learn all the details regarding the documents by calling 8 (351) 267-93-30 or asking a question on Facebook.
If you want to get a prestigious degree at SUSU in English you may read about English-taught programs by clicking the link.
In the official group of South Ural State University on Facebook you may read the last news of the university or ask your questions.
Or just contact us:
International Student Support at the SUSU International Office
Email: applicant[at]susu[dot]ru
Tel.: 8 (351) 272-30-86
Contact person:
Office of Internet Portals and Social Media, 267-92-86