An open meeting was held at South Ural State University with the Rector Aleksandr Shestakov. Every year, applicants, their parents, and students of South Ural schools who will enter the 11th form in September and are already thinking about where they will continue their education, come to ask questions to the head of one of the major universities in Russia.
Aleksandr Shestakov offered a welcoming speech to the university's guests:
"The time has come when you are deciding where to go to continue your education. This choice will influence the rest of your life. It is important to make it correctly. The future trajectory of your life and your successes are directly related to professionalism. You can only have great results if you invest a lot in to your own development, so it is important to study and learn from the best."
In his introductory speech, the Rector spoke about the opportunities that the university provides to its students. SUSU is the only university in Chelyabinsk that provides students studying English with international IELTS certification. This examination is necessary for those who want to study or work abroad. During their time at the university, students can engage in research at the international level. The university has more than 40 scientific and educational laboratories and centres, including 12 international laboratories.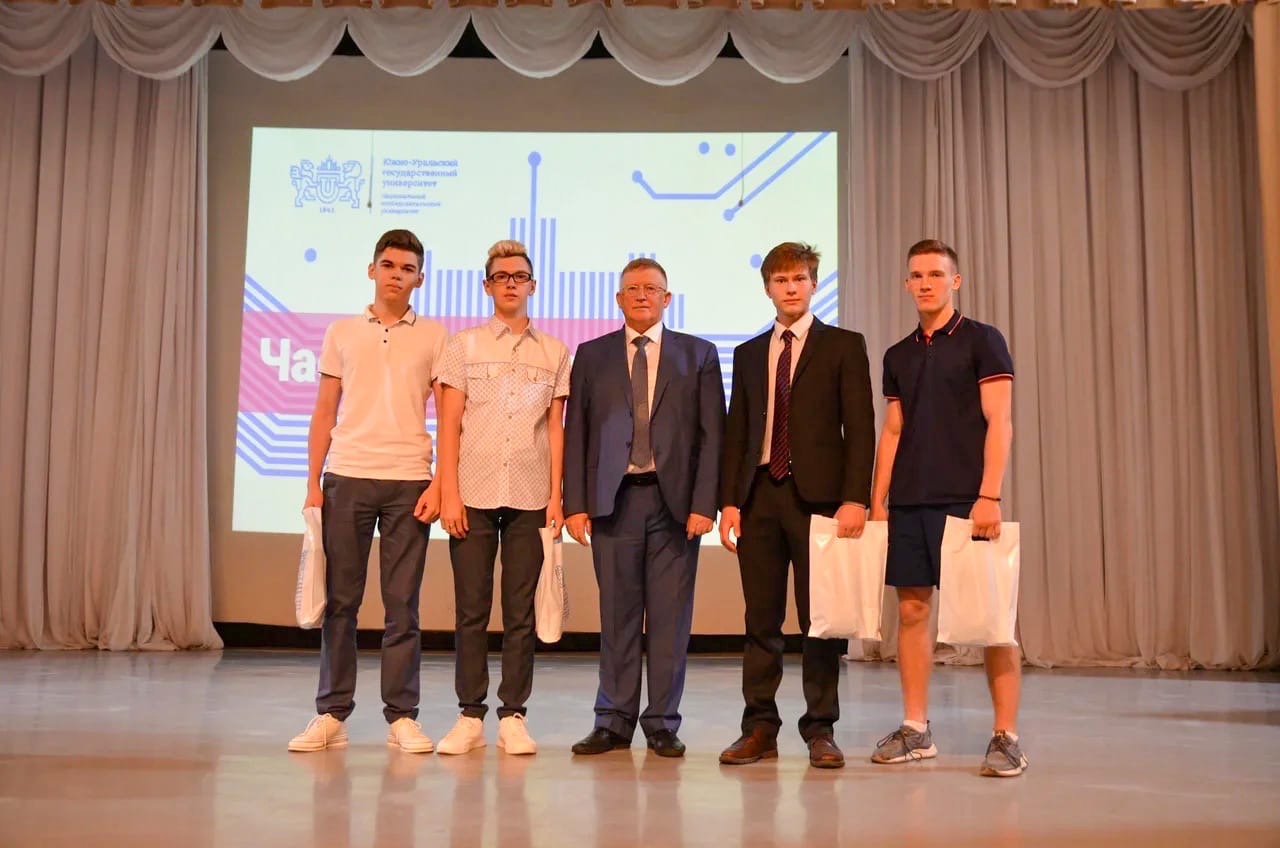 "Beginning September 1, we are launching entrepreneurship courses. Many students are already thinking seriously about creating their own startup, which they can realize thanks to the rich resources of the university—scientific and technical laboratories and centres with state-of-the-art equipment. We support them in this endeavour," said Aleksandr Shestakov.
During the meeting, each participant was able to ask the Rector a question. Questions about support of high achievers were popular. The university provides this category of applicants with additional opportunities: personal scholarships, elite training, enrolment without exams.
During the meeting, the students were told about SUSU Military Training Centre, one of the best in our country, where they can obtain a second military profession. Thanks to the new modern dormitory capable to house 1500 people, the university has a place to accommodate all nonresident students. SUSU has its own sports complex with a rich infrastructure that can be used by students.
The applicants and their parents learned about the possibilities of targeted education at the university. This year SUSU is providing more than 3000 state-funded spots, 15% of which comprise the targeted enrolment quota.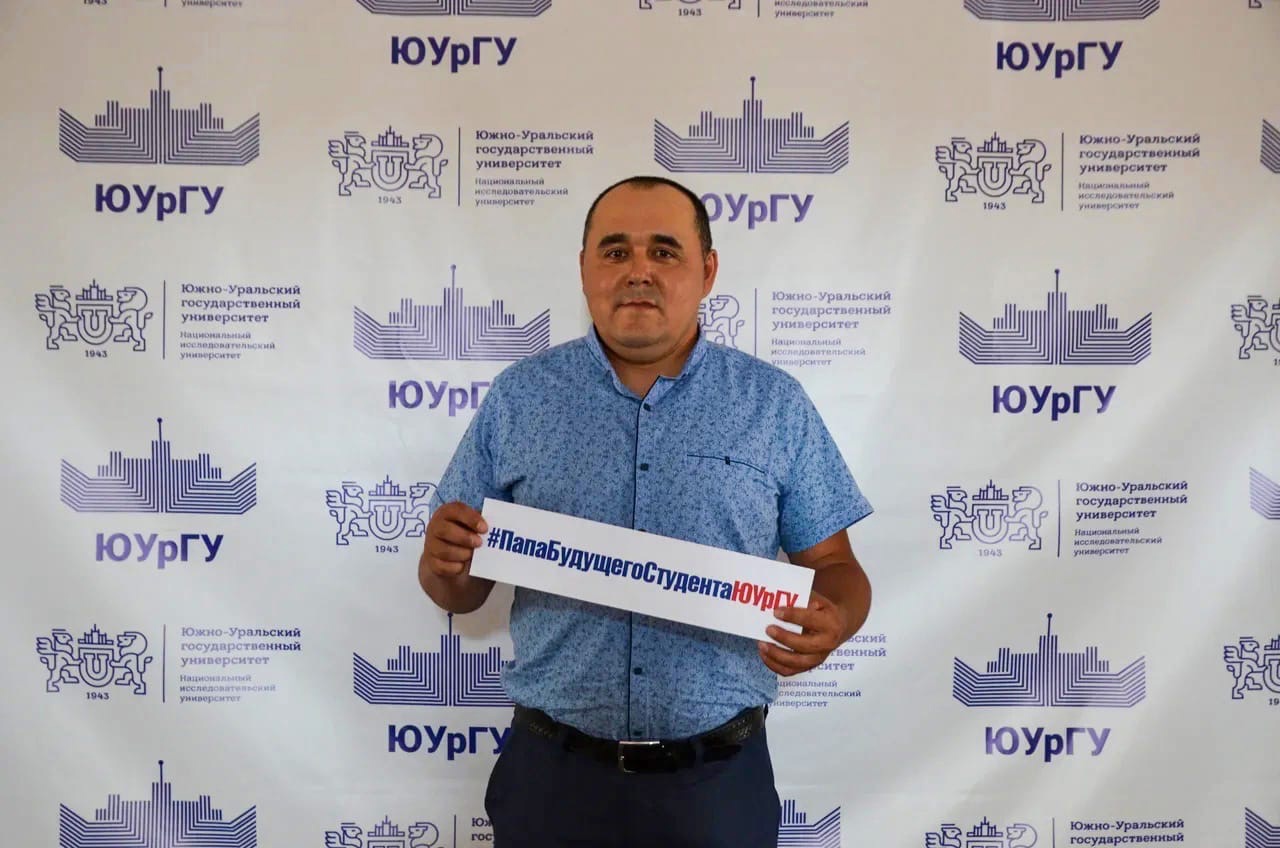 "We came to the meeting from the village of Tyubuk. We heard a lot of good things about the university, we wanted to see everything with our own eyes and talk to the teaching staff," says Vladislav Gniatulin. "I think it's not so important what kind of education you received—engineering or humanities. It's often more important where you studied, who surrounded you. Your future success depends on your environment, who you communicate with, and the circles you hang around with."
Vladislav's daughter Veronica graduated with a gold medal and also played soccer. She chose the SUSU Institute of Sports, Tourism, and Service.
"From the age of 13 I helped my mother in her cafe. As a waitress, then in the kitchen. Now I would like to get an education in catering in order to work in this field as a highly qualified specialist," says the applicant.
Daria Vershkova finished school in Ust-Katav and chose the Linguistics programme for enrolment. Before she applied, she studied the ratings of Russia's universities.
"SUSU is among the leaders, and I want to learn from the best," says the girl. "I don't know yet what I want to become, but I know for sure that English always comes in handy. Even now my knowledge of English helps me in life: I do not always have the information I need in Russian, so I study foreign articles. For example, educational websites for video editing, which is my hobby."
Anna Kuznetsova from Chelyabinsk also dreams of studying linguistics:
"This is my dream! To study linguistics at South Ural State University. It's one of the best universities. Today I came to find out more about it, and I also wanted to feel the atmosphere of the university."
During the Hour with the Rector, SUSU entrants with outstanding achievements in education, sports and community life were awarded on stage of the Assembly Hall for the first time. These students were winners of the Star Olympiad Aleksandr Gorbenko and Ilya Veretennikov, and Russian, European and world champion in karate Pavel Aksenyuk.
"I enrolled in the Institute of Sports, Tourism and Service in the Physical Culture programme. I want to continue to do sports, and in the future to be a trainer and open my own gym," says Pavel Aksenyuk.
Dmitry Evstigneev, who scored 272 points on his Unified State Examination (USE), applied for several programmes. The young man's priority is computer science. Dmitry finished school with a gold medal, and for that he received additional 10 points when applying to SUSU.
"I prepared for the USE on my own and studied various online courses. I chose South Ural State University because it is the most prestigious university in our region," says Dmitry.
"My son decided that he will enrol at SUSU in 11th form, we only applied here," says Dmitriy's mother Irina. "Today we came to learn more detailed information, it was a very useful event."
After the general meeting, meetings with representatives the SUSU schools and institutes were organized in the auditorium for students and their parents, where it was possible to learn about the main fields of training, about studying at SUSU, and ask questions that were of interest to them.
"These face-to-face meetings are very important for applicants and their parents. When they can learn everything about the university firsthand. Today there is a lot of information that applicants might not always be able to navigate; in-person communication helps applicants make a decision. There have been cases when after a personal conversation during a consultation, applicants choose a programme that they previously had never even considered, and they completed the chosen programme with success," said Deputy Vice-Rector for Academic Affairs Yulia Bolotina.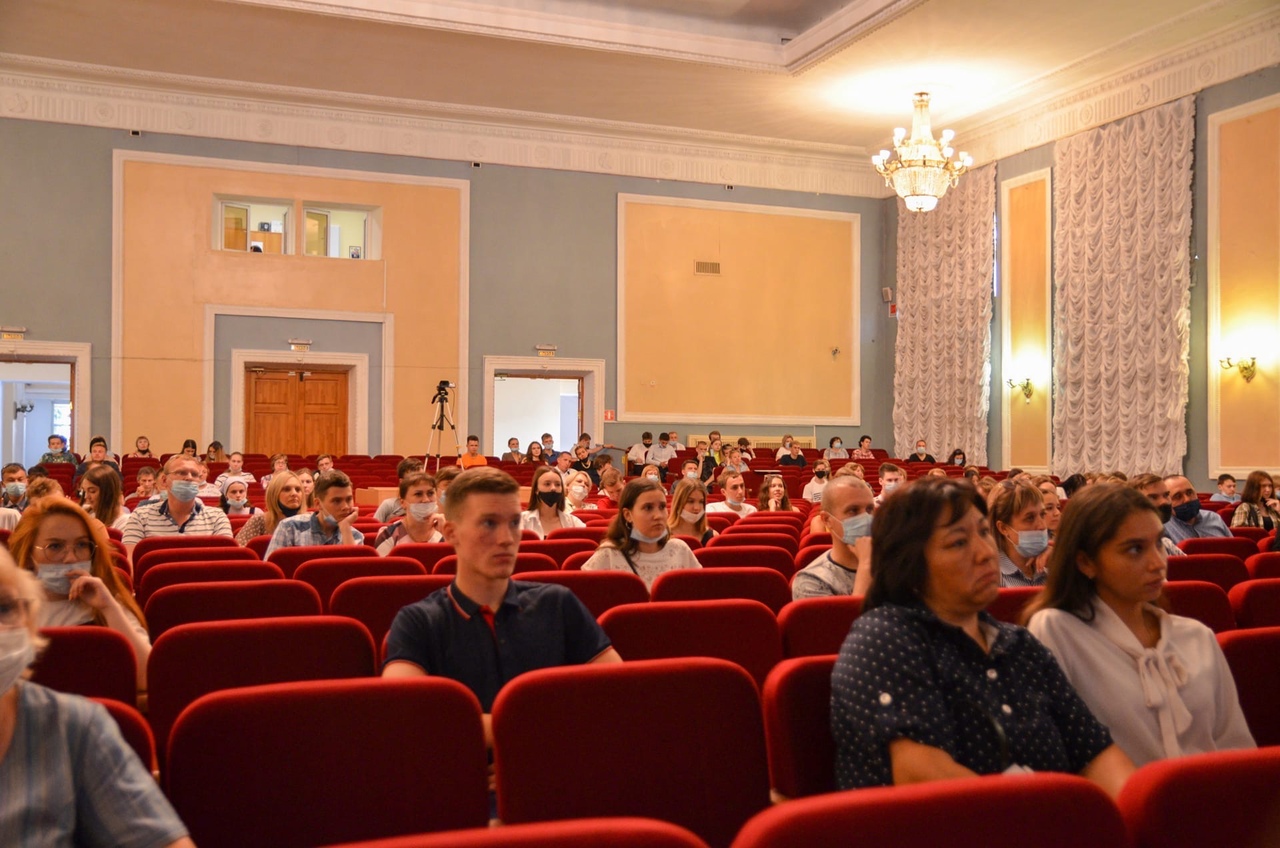 The Admissions Campaign at South Ural State University is in full swing. Applicants are getting to know the university and learning about their academic prospects by participating in foresight sessions. During the events organized by the SUSU schools and institutes, applicants and their parents get acquainted with the university departments and faculties and their material, technical, and scientific resources. The schedule is published here.
The Admissions Committee works every day: on weekdays from 9:00 to 17:00, on weekends—from 9:00 to 13:00. The office is located in Room 114, SUSU Building No.2, 85 Lenin Prospekt. It is also possible to apply online: through the Applicant Personal Account on the university website or through Gosuslugi portal.
Applicants can find all of the information on SUSU's special portal. 
Multi-channel phone line: 8 (351) 267-94-52 or 8-800-300-00-55.
E-mail for general questions: prkom[at]susu.ac[dot]ru