South Ural State University is one of the leading Russian multidisciplinary universities with the fundamental scientific basis and high standards of specialist training. The university is multinational and nowadays is a home for more than 2,300 international students from 58 countries.
Student years are considered to be the most wonderful in the life of any person. New places, new friends, lots of opportunities to have fun. However, according to research about 60 per cent of university students are working while studying. The main reason is that most students do not wish to have a hard time getting a job after university due to their lack of employability skills and empty CV. But, one of the most common problems students who choose this path face is that they are unable to pay as much attention as they should to their studies. The key is to find the right balance and create a solution that will allow you to excel at both. One of the best ways students gain work experience is by looking for employment opportunities at the university they study at.
 Russia it is one of the few European countries that offers an opportunity of official employment for international students. According to the amendments to the Federal Law 115 dated August 5, 2020, an international student studying full-time at any institute in Russia can get a job by concluding an employment contract.
According to the new rules, two SUSU international students have found the job at the university and now combine work and study. We asked them some questions about the reasons they decided to find a job and their impressions.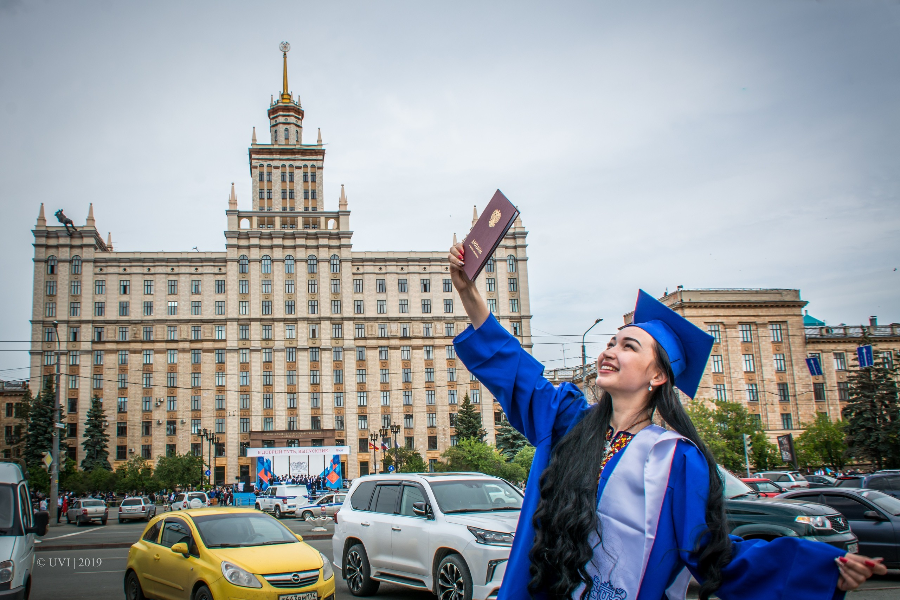 Gulnara Khodjieva, a SUSU student from Turkmenistan, is getting her Master's degree at the Institute of Linguistics and International Communications (major: Philology).
"My classes allow me to combine work and study, and when I heard about a position at the International Office (Department of Immigration Services) I didn't hesitate a minute. After the interview, I got a job. I do migration registration for international students and help to take out insurance. However, the most important task of the department where I work is to ensure that our international students do not violate the laws of the Russian Federation while they are in the territory of this state. The experts of the department are helping them to know the law and not break it! I would like to continue my work after the graduation as I really enjoy it. My colleagues are friendly and always help me if I have some questions. I will continue to work in this direction and improve the international cooperation of our university with the other countries!"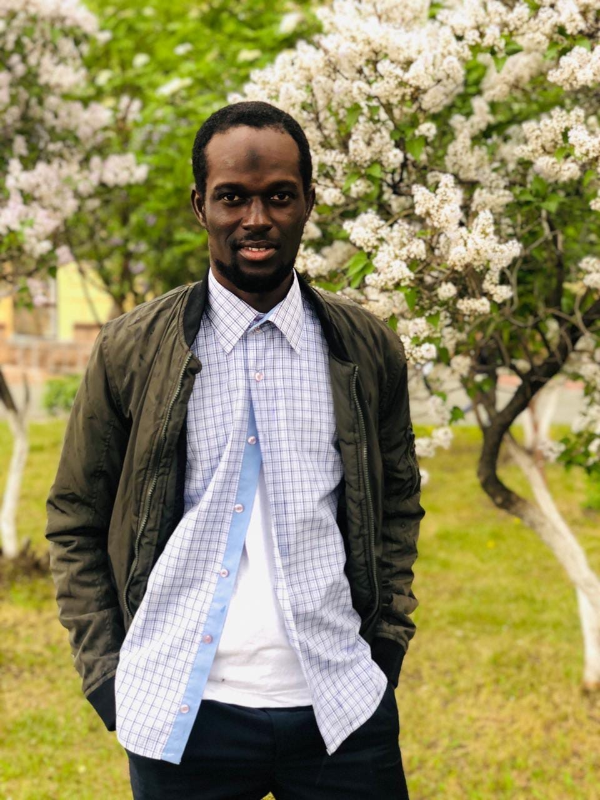 A SUSU student Yaro Abubakar from Côte d'Ivoire who studies at School of Medical Biology (major: Psychology) also works at SUSU International Office.
"To my mind working and studying at the same period of time means that you need personal development, a desire to do something important for the university, opportunity to apply my intellectual skills in the professional field (psychology in the students adaptation), and, of course, to have a regular income. I got an invitation from our head of the Association of International Students and Alumni of SUSU to try out for the position of a specialist of International Student Support. After an interview, I got the job. All my colleagues, especially Olga Yaroshenko (Vice-Rector for International Activity), welcomed me and helped to adapt to the work.

My responsibilities are to respond to requests and questions of international students who want to study at our university, work with the site of the university, to propose possible improvements in working with international students and participation in events organized by the AISA.

Obviously, I would like to get more experience in order to prepare for the future in the international sphere (UN), where I will study my country, but already as a graduate of South Ural State University."
Working and studying can be successfully combined, and they can offer many benefits to the student who's looking to put his or herself ahead of the competition by increasing their employability skills and boosting their CV. To be successful in this quest, however, you need to build up skills that will allow being more effective, to learn how to manage the time and how to discipline yourself as these two skills will help keep you focused on your studies and become an effective employee.
Let us remind that foreign citizens who have some questions connected to visa procedures can learn all the details regarding the documents by calling 8 (351) 267 93 30 or asking a question on Facebook.
If you want to get a prestigious degree at SUSU in English, you may read about English-taught programs by clicking the link.
In the official group of South Ural State University on Facebook you may read the last news of the university or ask your questions. 
Or just contact us:
International Student Support at the SUSU International Office
Email: applicant[at]susu[dot]ru
Tel.: 8 (351) 272 30 86