In recent decades, materials science—the science about the interrelations between composition, structure and properties of materials and the patterns of their changes under external influences—has been developing particularly intensively. Researchers of this field have created high-strength materials for parts and tools, have developed composite materials, and have discovered superconductors used in power engineering and other branches of engineering. At the same time, the methods of strengthening parts by thermal and chemical-thermal treatment were improved. The 21 century will be the century of creation of millions of new materials, which will bring manufacturing to a new level.
Specialists in this field are trained at South Ural State University, at the Faculty of Materials Science and Metallurgy Engineering of the Institute of Engineering and Technology. Alena Bukharina and Elza Israfilova, Bachelor's degree students of the Department of Materials Science, Physical and Chemical Properties of Materials told us about this interesting engineering profession and studies in their field.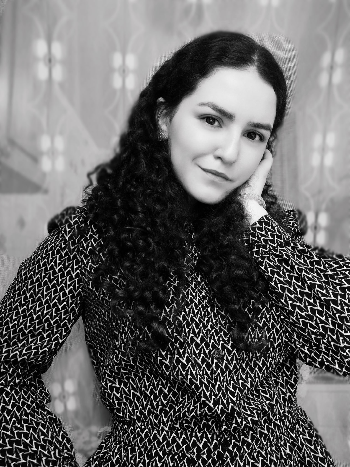 Photo: Elza Israfilova
"It won't be difficult for a Materials Science graduate to find a job"
- Elsa, what do you think is important when enrolling for higher education?
- First of all, you need to understand what you want to get from the university—an official certificate to placate your parents, or a quality education, which will help you climb up the career ladder in the future.
- You have an engineering specialty. Do you think you should get a higher education at all?
- Yes, many would say "Why waste 4-5 years". But I think that higher education gives you an advantage in employment, because employers want to see specialists of the highest qualifications.
- Do you know what materials scientists do?
- Of course I do! They study the properties of different materials.
- Do you regret that you entered this specialty?
- Absolutely not. I like to study in this field, I plan to enrol in a Master's degree program after receiving my Bachelor's degree and, probably, I will consider entering the postgraduate studies. The most important thing is to have desire for it.
- Is this field in demand in the labour market?
- This specialty has appeared relatively recently, and many metallurgical enterprises, such as ChelPipe or RosNITI, need materials scientists. I think it will be easy for a graduate with this specialty to find a job. Not so long ago, our specialty has been awarded a scholarship grant, as we are studying a promising field. This means that our specialty is in demand.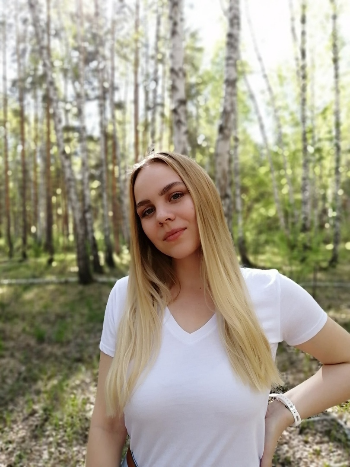 Photo: Alena Bukharina
"I will be inventing new materials that will maximize the preservation of the planet's resources and will allow not to pollute the Earth"
- Alena, do you regret that you chose to study Materials Science?
- No. All material objects that surround us are made of natural and synthetic materials. Material scientists study, create, and test different types of materials with the help of modern technologies and the knowledge obtained at university. It is possible that in a couple of years or months I will be inventing new materials that will allow me to save the resources of our planet as much as possible and not to pollute it.
- What do you do in your spare time?
- I love nature very much, and I will soon go on a trip to Taganay.
- Do you plan to continue your studies in a Master's degree program?
- Absolutely yes. First, a Master's degree offers broad career prospects; second, the opportunity to continue your academic career; and third, a Master's degree offers more knowledge than a Bachelor's degree, and the more knowledge the higher the salary.
Contact person:
Evgeniy Zagoskin, Office of Internet Portals and Social Media, 267-92-86