When people talk about the necessity for rehabilitation of patients who have suffered from the COVID infection, they mean the restoration of the function of the cardiorespiratory system. Much less attention is paid to the high risks of specific mental complications: a decrease in intellectual, cognitive and mental activity of those who have been ill. Special mention should be made of the negative post-stress experiences of people who have lost their loved ones during the pandemic. Significant psychosocial shocks are also associated with the self-isolation regime.
Understanding the fact that the humanity will have to adapt to the new conditions of living with this insidious virus, increases the psychological tension in society. After the virulence and resuscitation phase of fighting the COVID infection completes, we can expect a long and laborious "psychological rehabilitation" phase, in which psychotherapy specialists and psychologists will come to the fore.
In healthcare, these two functions are fulfilled by medical psychologists. The vast majority of them hold degrees in Clinical Psychology. Over the last year and a half, the requirements for training clinical/medical psychologists have changed significantly: a professional standard has been developed, a new Federal State Educational Standard 3 ++ has been recently approved, and various forms of additional professional education in this field are being actively developed. As a result, starting from 2021, the system and content of training and professional activity of clinical/medical psychologists will be changing significantly.
Acting as Co-chairman of the Commission for the Development of Standards in the Speciality of Clinical Psychology in the Federal Academic Methodological Association in Psychology, Head of the Department of Clinical Psychology of the SUSU School of Medical Biology Candidate of Sciences (Medicine), chief freelance specialist in Medical Psychology at the Ministry of Healthcare of Russia for the Ural Federal District Mikhail Berebin is also a well-known specialist in the field of training in the Clinical Psychology programme in the Russian Federation.
We asked Mikhail Berebin to share on the current situation in the sphere of education and professional activity of clinical/medical psychologists.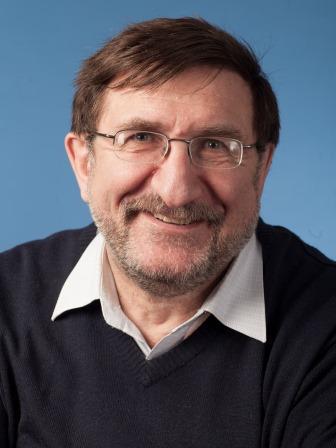 Photo: Mikhail Berebin
– What role do medical psychologists play in modern healthcare?
– The ability to overcome the pandemic is achieved not only thanks to a radical transformation of the organization of healthcare, but also thanks to a truly intense and selfless work of medical personnel. Heads of educational institutions, doctors, nurses and other healthcare workers are undergoing not only professional fatigue, weariness and psycho-emotional burnout, but also certain psychological changes in their teams and in interaction with patients, not only of the "COVID profile".
The main burden on eliminating these consequences fell on medical psychologists, what additionally strengthened the understanding of the need for such specialists in hospitals and polyclinics. As a result, employers' demand for such personnel is increasing. But one can understand the chief physician, who needs not just a young specialist to "close" the vacant position of a medical psychologist, but a competent, well-trained employee with good professional skills, capable to perform duties without a special period of adaptation. Today, the Ministry of Science and Higher Education of Russia and the Ministry of Healthcare of Russia pay special attention to the issues relevant to education and professional activity in this field.
– Can you explain what it is expressed in?
– It is a known fact, that medical education is among the most fundamental ones in our country and all around the globe, but, unfortunately, it is mostly abroad that medical practice is a respected and well-paid type of activity. That is why both ministries embarked on a course to maximize the approximation of education and practice in the field of Clinical Psychology to the requirements of the training of a doctor, while preserving the exclusively humanitarian and humanistic, "mental health care" nature of this profession; in contrast to medicine, which is now increasingly biologically oriented.
So, Clinical Psychology remains a "university" and not a "medical" speciality, extensively training graduates in the field of both General ("normal") and Clinical ("abnormal") Psychology. The period for acquiring the speciality is considered to be among the most long-term ones (5.5 years), especially when seeking for a medical degree diploma (6 years). In some cases, in order to work as a medical psychologist, one has to obtain additional professional education, the workload and content of which can be compared to the training of a doctor in clinical residency, which gives the right to work in this or that medical specialization.
To work as a doctor, one has to undergo rather complicated procedures of certification and accreditation, in which the applicant's "working" skills and competencies are tested. Currently, the analogue of such requirements for a medical psychologist are the provisions of the Professional Standard Project, which can be found on the website of the Russian Psychological Society. It has been developed quite recently with the help of the academic staff of our department.
Another important factor is the new content of professional education in Clinical Psychology. 2500 years ago Heraclitus said: "Everything flows, everything changes". The content of Clinical Psychology is also changing, which incorporates new achievements of the Russian and especially international science, and not only in the field of psychology. Exactly this fact explains the necessity to train clinical psychologists precisely at "classical" universities.
On the other side, the number of universities that started to offer programmes in Clinical Psychology has radically increased and apply modern approaches to "liberalizing" the choice of the content of education, which gave these universities the right to determine what to teach and how to conduct the educational process. This led to a sharp decrease in the proportion of classical, basic, and so-called "propaedeutic" education. As a result, there is a real threat of replacing serious scientific education in Clinical Psychology with a set of mediocre, suitable-for-all-cases techniques, methods and procedures, the use of which is not grounded in any scientific psychological base. So, not only the "erosion" of the common educational space, at least within our country, took place, but also the emergence of exotic disciplines. I saw with my own eyes the subject of Vocal Psychotherapy in the programme of one of the universities. Or disciplines that are clearly non-psychological or rather distant and eclectic in relation to psychology of content: in the curricula of one of the universities of our region there are such disciplines as Victimology (a purely legal discipline) and Psychogenetic Characteristics of a Client.
Therefore, a lot of work was done to create a new Federal State Educational Standard in our speciality. Academics of our department were involved in its development as representatives of one of the most competent departments in our country. On May, 26 this year, the Ministry of Education and Science of Russia by its Order No. 683 approved this standard, the first one among all other psychological specialities and programmes.
In this standard, there are two specific features extremely important for the current state of Clinical Psychology. First, to avoid the "erosion" of the educational space, one of the main provisions of the standard is the requirement that the content of education in a particular university complies with the provisions of the Model Basic Education Programme. Currently, a project of such Programme, developed by the Department of Neuro- and Pathopsychology of Lomonosov Moscow State University, the Department of Medical Psychology and Psychophysiology of Saint Petersburg State University and our Department of Clinical Psychology of South Ural State University, is being considered. We can already say that the students who have enrolled in our university will be among the first ones in our country to study in accordance with this programme.
Second, the standard sets high requirements for academics, who conduct the training of the future clinical psychologists. So, the document states that at least 70% of academics should hold Russian and international academic degrees and academic titles, and at least 45% should hold academic degrees in Psychology and conduct scientific, educational, methodological and practical activities in Clinical/Medical Psychology. The latter is especially important and obvious: training of the future psychologists should be conducted by real psychology academics. The same is true for the training of clinical psychologists, which is to be conducted by clinical psychologists with a degree. However, though it may seem obviously indisputable, this provision is simply not fulfilled, and in many universities in our country there are still many Candidates of Sciences (Pedagogy, Medicine, Biology and even Engineering) who teach Clinical Psychology in their own way. In this regard, I can proudly say that 6 Candidates of Sciences specializing in Medical Psychology are working at our department, and we are the only department with such academic staff in the Southern and Middle Ural region, Trans-Urals and Western Siberia.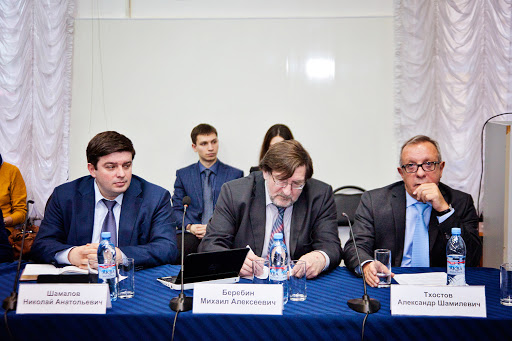 – There are so many questions from people who would like to add professional knowledge in Psychology to their major speciality, and in particular, obtain a Master's degree in Psychology. Our university offers several Master's degree programmes. What is your opinion, as one of the main specialists of the Ministry of Healthcare of Russia, of the Master's degree programme graduates?
– It should be said that there is a number of professions of an "applied" type, which, if "applied" to some other profession, enrich both of them mutually. Indeed, the Economics of Transport significantly differs from the Economics of Healthcare, and an economist with good professional retraining in the field of, for example, Railway Transport or Healthcare Organization can become a real specialist. The same picture is with Master's Degree in Psychology, the training in which can enrich the knowledge and work of a person in his/her major speciality.
In cases when a person decides to completely change her/his occupation and work in the field of Psychology, s/he needs to rationally understand that, on the one hand, two years of studying in a Master's degree programme is not enough and is only the beginning, because the training process will last for the rest of the life. On the other hand, the completion of the Master's degree programme gives legal foundation to make a record of the second higher education in Psychology in any questionnaire and to call oneself a psychologist.
The process of employment is much more complicated. There are almost no problems or restrictions for working in private organisations or non-state business structures. With regard to the "licensed" types of activities (the so-called "state-funded sectors": education, law enforcement and security agencies, healthcare and more), internal departmental requirements are applied. So, to be employed as a medical psychologist in a hospital, polyclinic or any medical centre, one should obtain a Specialist degree in Clinical Psychology, or other education in Psychology, including a Master's degree with mandatory professional retraining in Clinical Psychology. The duration of the educational process as a whole equals 4–4.5 years. Only in this case one should be employed in healthcare institutions. However, the qualification of a Clinical Psychologist cannot be assigned, since this is provided only for graduates of Specialist degree programmes after 5.5 years of training.
Moreover, the activities of a psychologist in healthcare, unlike the activities in the sphere of medicine, do not require licensing either in a hospital or in private organisations. And the regulatory documents of the Ministry of Healthcare of Russia, based on the Labour Code, stipulate the fact that in some cases, when the level of education does not fully meet the qualification requirements, but the employee shows sufficient qualification and competence, s/he can work on the basis of a decision of the certification body, for example, in the position of a medical psychologist, and can even be certified for one or another qualification category. I know many graduates of the Master's degree programme in Clinical Psychology in Healthcare who, after undergoing professional retraining in Clinical Psychology, successfully work in hospitals for adults and children, and their competence does not differ from that of graduates of the Clinical Psychology speciality with 5.5 years of training experience. It all depends on the person.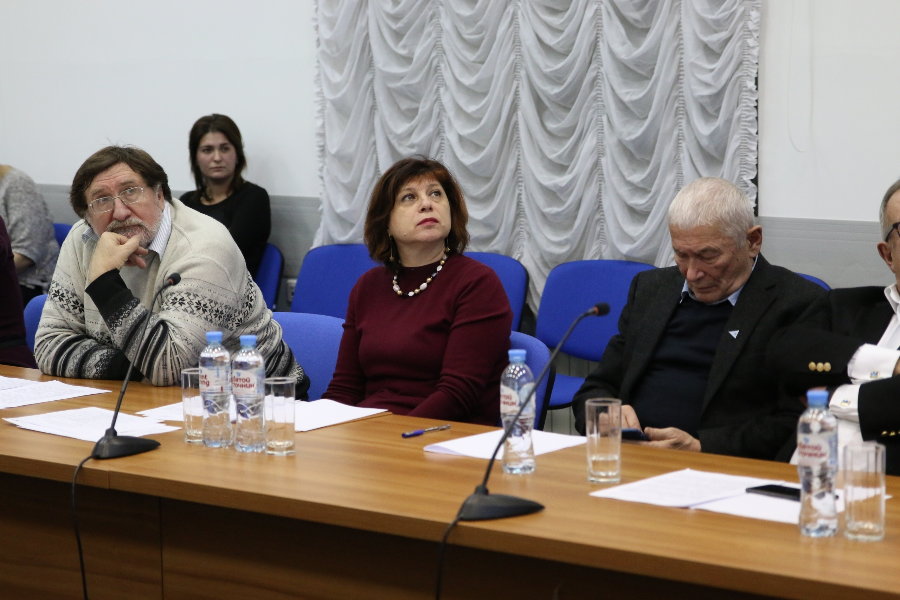 – What would you advise the current applicants and their parents in choosing the future profession the field of Psychology?
– You know, nowadays there is a widespread opinion about the value of the pieces of advice of a psychologist, and many patients and clients make an appointment precisely looking for a specific piece of advice on how to act in a particular situation. Moreover, in bookstores there are shelves stocked with psychological and near-psychological literature providing "one-hundred-percent correct pieces of advice and recipes" for every life occasions. It's like putting on new beautiful but yet uncomfortable shoes and, through pain and scuffs, wait when they will start fitting you perfectly. Or going to a party "in a hand-me-down costume" and endure the inconvenience all evening. That is why a good psychologist can help you choose your exclusively individual option of solving the problem.
And quoting Vladimir Mayakovsky while answering to "a young man who is thinking about life, deciding how to look up to when building his own life" and his parents, I can say that the profession of a psychologist is in many ways related to the profession of a medic, and even more so to the profession of a clinical/medical psychologist. No wonder we often hear the phrase: "Among psychologists you are doctors, and among doctors you are psychologists". First of all, it is necessary to decide whether you are ready for such altruistic activity, ready to accept and share the mental pain and problems of a suffering patient. If you are and want to become a psychologist, choose a university and department then. Today, the whole world is informationally open, and you can find everything yourself, right down to the description of the aspects of the life of the university, the history of its departments, faculties, institutes and schools, the description of the professional and life path of a particular academic. After all, there are social networks providing information in numerous groups. Ask, be interested, compare and think before making a decision. And do not forget that you have the right to change your mind, but it is not advisable to make mistakes.
Contact person:
Office of Internet Portals and Social Media, tel.: 267-92-86