On October 15 – 22, the 19th World Festival of Youth and Students will take place in Sochi. 20000 guests from 150 countries will visit the city, and 500 volunteers and 200 community ambassadors will also participate in the event.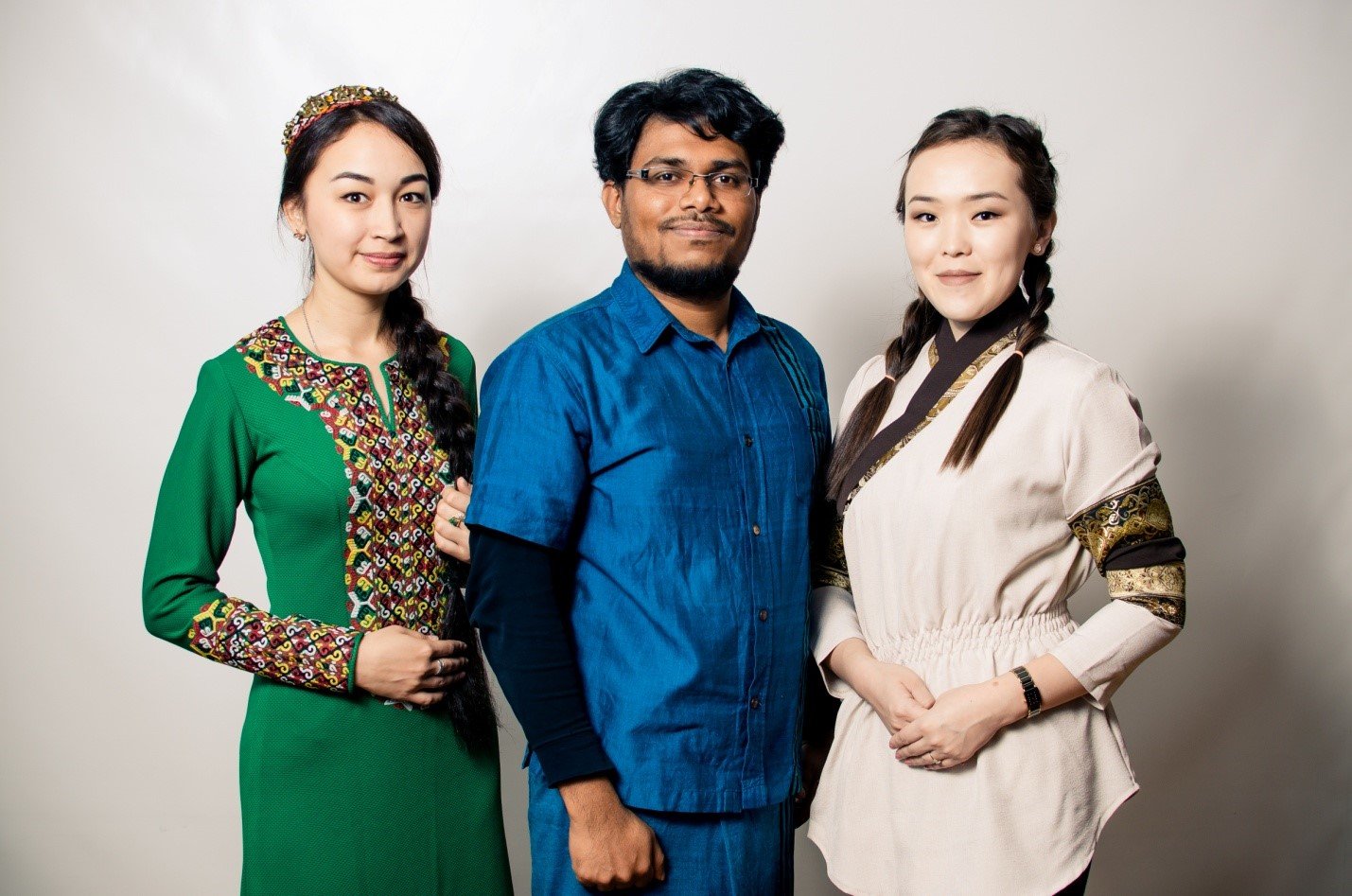 The first World Festival of Youth and Students was held in Prague in 1947. During 70 years of the Festival's existence, Russia has become organizer of the largest international event targeted at young generation for the third time (the Festival was also held in Moscow in 1957 and 1985).
Principal goals of the event are: strengthening of international relations, development of international and intercultural dialogue, consolidation of the youth global community around the idea of justice. Besides, the most important objectives are: actualization the topic of maintaining common history and memory, enhancing of interest of foreign countries towards Russia and Russian culture.
Representatives of the following categories aged from 18 to 35 became participants of the Festival: young scientists, entrepreneurs, university lecturers, construction engineers, leaders of student autonomies, creative and sporty young people, leaders of youth organizations of political parties, young journalists, leaders of the youth non-profit organizations, and international students studying Russian language.
South Ural State University is going to be represented in Sochi by international students from Mongolia, Turkmenistan and Sri-Lanka. The upcoming trip will become an important event in the life of the participants, as each one of them is expecting great results.
| | |
| --- | --- |
| | "When my father was a student and studied in Russia just like me, he also participated in this Festival. This is very important for me, tells Uvindu Vidgeveera, a student of the Institute of Social Sciences and Humanities from Sri-Lanka. Besides, there will be participants from 150 countries. I am interested in getting acquainted with the culture of these countries, to learn more about them. This is also important for my future as I am planning on performing diplomatic activity." |
Within the Festival, such topics as "Production of knowledge and high technology", "Policy and international security", "Global economy", "Economic development of the world's regions", "Support for small and medium businesses", "Cultural heritage", "National cultural values – traditions, memory and identity", etc. will be discussed. Participants will be able to contribute to solving pressing issues of global scale.
| | |
| --- | --- |
| | "This is a Festival of international scale, and the opportunity to take part in it is unique. Most of all I am expecting new acquaintances and new experience. At the Festival, discussion programs dedicated to various topics will be held. I think that we will learn a lot of new things and perhaps will be able to propose our own ideas which will be useful in the future, says Gulnara Khodzhieva, a student of the Institute of Linguistics and International Communications from Turkmenistan. What I especially like about SUSU is that there are many international students here. We get acquainted, they talk about their countries. And even if you have never been to this country, it seems that you do already know its culture. The World Festival of Youth and Students, just like our university, gives the opportunity to meet interesting people and get an idea about other countries." |
Student of the School of Medical Biology from Mongolia Ankhtsetseg Khurelsukh emphasizes the importance of participation in such events:
| | |
| --- | --- |
| | "This is connected with obtaining a special experience. Russia became a second home for us, and the World Festival of Youth and Students is a unique opportunity to learn it better." |
For 1500 international participants, the Festival will begin with a regional program: they will visit 15 Russian regions and will be able to get acquainted with the authentic culture of our country. Besides the presentation of the regions and a discussion program, participants of the Festival will take part in practical training at workshops and art studios, in eventful show-program (ballet, circus performance, ice show, movie festival, etc.), lifestyle program including street dance, extreme-park, sport competitions, quests, etc.
We wish our students successful participation in the World Festival and a speedy return with a lot of vivid impressions!