Dormitory number 7 on the SUSU campus is the youngest, but its traditions of living amicably and cheerfully are well-known in the student circle. Today, more than 1000 students from the university's 7 leading faculties live here. And all of them, together with the administration, gathered for a holiday concert "His Majesty the Campus". SUSU alumni, for whom dormitory 7 was truly a home during their studies, also came.
"During my studies at SUSU I lived here and actively took part in the student council, trying myself in the role of secretary. Now an ocean of emotion is filling me up, I am very glad to see people I studied with once again. It's a great pleasure for me to find myself in that same student atmosphere where we used to live and study," said Elena Melenteva, alumnus of the faculty of physical culture and sport in 2011, sharing her feelings.
Today in dormitory 7 there are around 700 international students. And this is not surprising; after all, SUSU is actively entering the international educational arena, successfully developing its international connections And all of the international residents on campus were glad to take part in this student holiday.
SUSU rector Aleksandr Shestakov and director of the student campus Lyudmila Zadorina gave a farewell speech to the students and graduates.
"This is an amazing celebration! Around 200 of our students who live in the dormitories prepared this event," said Lyudmila Nikolaevna, sharing her emotions, "All of the students who have a relationship with the campus are very active, because in each of the institutions of our campus there is a student council, chairmen, sport organizations, cultural organizations, and head girls and boys. When we hold these large events, they all come together to work. Life is always active in the student campus."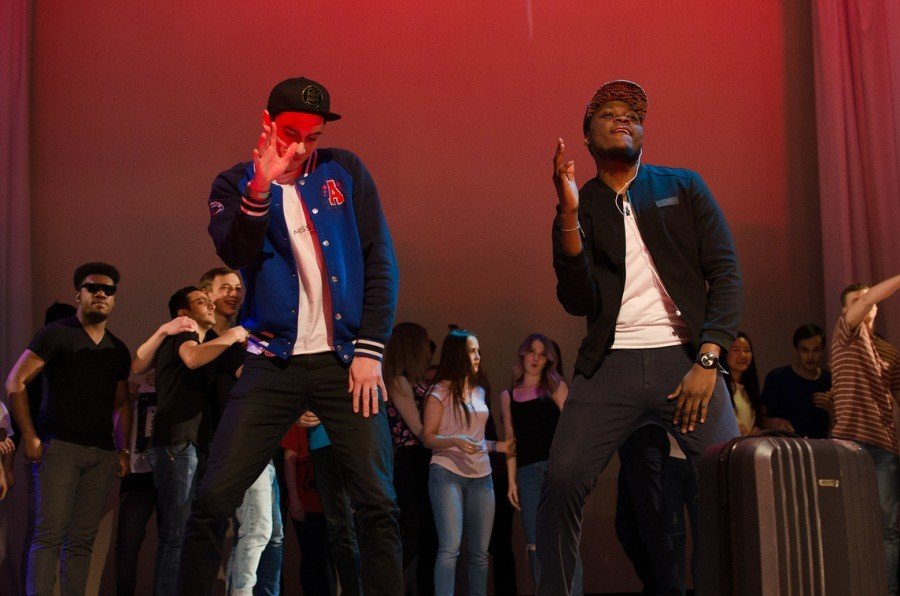 The university's best groups performed before those gathered: the CFI team "Hostel", the student campus dance group, and also the winners of the traditional contest "Mister and Misses SUSU". Throughout the evening a holiday atmosphere reigned.
Lyudmila Nikolaevna once more stressed that the SUSU student campus is a big, friendly family located in the epicenter of university life. It teaches students to be independent, properly organize their education and daily life, find true friends from different corners of the world, and open their creative potential from all sides.