Mass Communication Department of
Faculty of Journalism held the event called "Tour in Mexico". The main purpose of this corporate project is the introduction of first year students who study at Advertising and Public Relations to the traditions of Mass Communication Department.
The senior students prepared some videos, interactive and dance performances which demonstrated to the newcomers that at Faculty of Journalism there are talented and positive students.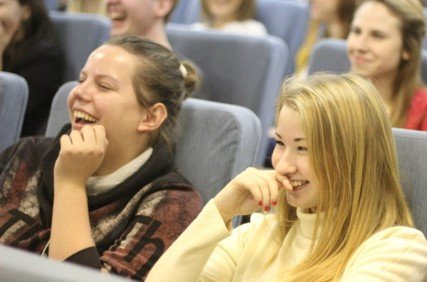 "The organization of such an event is a great possibility for first year students to join easily our friendly team and the senior students at the same time can practice their knowledge in eventive RP and corporate culture", - noted
Lidiya Kamilovna
Lobodenko
, Acting Head of Mass Communication Department.
The project had been implemented by third year students who study in the laboratory "Corporate Culture" of Mass Communication Department (the leader is Professor Olga Anatolevna Vazhenina).