South Ural State University is one of the leading Russian multidisciplinary universities with the fundamental scientific basis and high standards of specialist training. The university is multinational and nowadays is a home for more than 2,000 international students from 54 countries.
Are their days full of studying and reading textbooks? Or do they have time for their hobbies? Is it important to have hobbies?  
Having a hobby that we enjoy brings us joy. It gives us fun to do during our free time and the opportunity to learn new skills. There are so many different options out there today from reading to extreme sports. You may find websites devoted to hobbies and interests and get some ideas for spending your leisure time. Hobby becomes part of our lives. There are many reasons why all of us should have at least one hobby, and there are many advantages. Hobbies help to relieve stress, create a bond with other people, develop new skills, and prevent wasting time.
Can the university help students spend their free time in a useful way? Yes! SUSU can provide facilities for keeping fit (its own sport complex) or intelligence clubs for mental development, or dance and theatre clubs for living in the world of art. A student can find anything he likes to do.  
Also there are two organizations helping students to communicate with different people and have interesting and bright lives. They are the Center for Sociocultural Adaptation and Association of International Students and Alumni.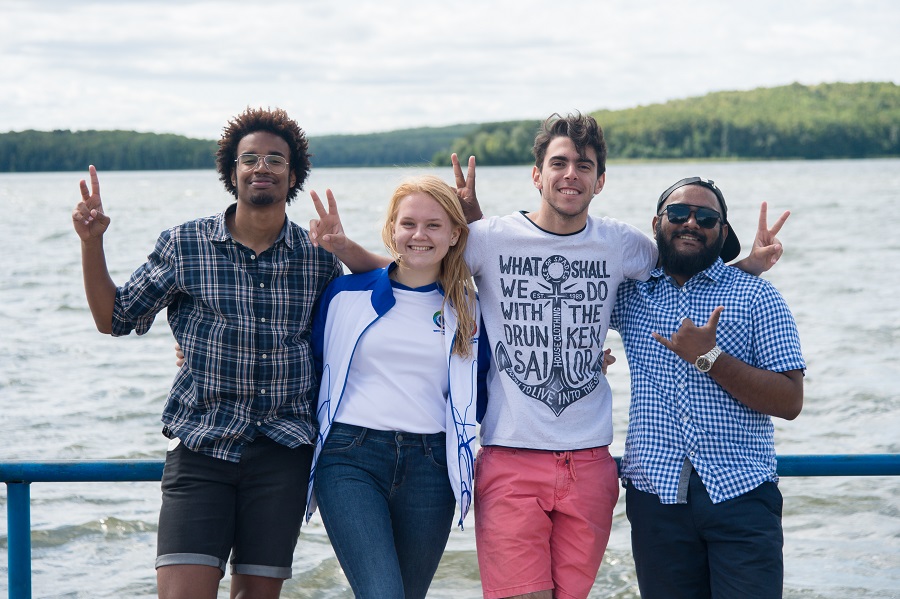 Among the traditional activities of CSA there is the international festival of the Institute of Linguistics and International Communications in which international students always take active part – they show their talents, unite in creative groups, where they get closer and become friends. In the winter CSA traditionally takes students to «Sunny Valley» ski resort to teach them mountain skiing, they visit the ice rink in the park and celebrate Russian national holidays.
Due to the coronavirus pandemic in the first half of the year all events were held online on Skype and Zoom platforms.
"The new format made it possible for students from different parts of the world to attend meetings of our Conversation Club. We also had live broadcasts where our volunteers held creative and culinary master classes in drawing or cooking cakes, pancakes and cream soup. We watched and discussed Russian films. This work helps our international students feel home and find new friends," shares Dina Valeeva, the Center for Sociocultural Adaptation supervisor.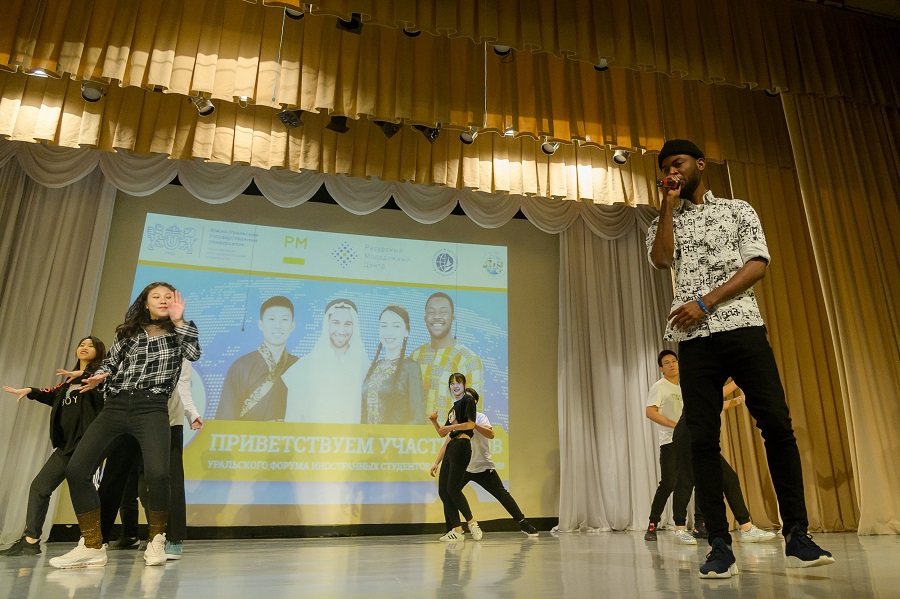 The Association of International Students was established to assist international students in adaptation and involvement in sociocultural activities in another country. To realize the goals AIS holds events dedicated to various cultures like Eurasian Culture Day, Arab Culture Day or African Culture Day. In addition, our international students take part in national celebrations such as Chinese New Year and Nowruz or sport events like basketball and volleyball games.
AIS also pays attention to distant forms of communication. In its Instagram page managed by Gulnara Khodjieva, a SUSU student from Turkmenistan, international students can read news about events organized by AIS or share their impressions of any experience they have.
We ask Gulnara about the ways she spends her free time and leant that she likes to cook.
"I'm an AIS activist. I can tell you that during my time in the association I have tasted many different dishes from different countries that give me an opportunity to develop my recipes for new dishes. We basically have the same cuisines - meat, rice, vegetables and fruit. Some people like it sweeter, some people like it spicier. Every year Institute of Sport, Tourism and Service holds a culinary festival where every international student can take part. The festival is bright and 'smells' marvelous. Such events provide an opportunity to learn new things and strengthen international friendship!"
A SUSU student Yaro Abubakar from Côte d'Ivoire says that he doesn't have any specific hobbies but he always has what to do in his free time.
"After all my classes and home tasks I read world news. In the evenings I prefer watching shows. On weekends I like to go out dancing. As for sports, I like swimming and I am going to swim in SUSU pool. It is a great pleasure for me to take part in every event organized by the Center for Sociocultural Adaptation or the Association of International Students. Of course, my hobbies have nothing to do with my studies but they help me to get away for some time. And after that I am again full of strengths to continue my studying routine."
Here at South Ural State University a student will get excellent education and spend wonderful leisure time!
Let us remind that foreign citizens who have some questions connected to visa procedures can learn all the details regarding the documents by calling +7 (351) 267 93 30 or asking a question by email applicant[at]susu[dot]ru or on VK.
If you want to get a prestigious degree at SUSU in English you may read about English-taught programs by clicking the link.
In the official Telegram Channel of South Ural State University you may read the last news of the university or ask your questions.
Or just contact us:
International Student Support at the SUSU International Office
Whats App, Telegram: +7 (902) 607 99 64
Email: applicant[at]susu[dot]ru 
Tel.: +7 (351) 272 30 86
Contact person:
Office of Internet Portals and Social Media, 267-92-86