Right now you are faced with a choice, maybe the most important in your life—who you should become, what academic program you should choose? There are many roads in front of you and everyone wants to choose their own, to follow it to the end, without disappointment and fatigue! There is no time better than your student years.
To be a student at the Institute of Sports, Tourism and Service at South Ural State University is honourable and responsible. You have great prospects for well-rounded development in front of you. Travel halfway around the world, cooperate with leading travel brands, realize yourself in the world of fashion, beauty, and design, work in the best hotels and prestigious fitness clubs of Russia, become a chef or even open your own business—all of these dreams have become reality for graduates of the SUSU Institute of Sports, Tourism and Service.
The Institute has a highly professional team of scientists and teachers. The staff includes doctors and candidates of pedagogical, biological, medical, psychological, technical sciences, many of whom are respected experts and members of Russian and international professional associations and have received industry awards.
The main advantage of ISTiS is its powerful modern material and technical resources. In terms of sports, the university has no equals in all of the Chelyabinsk Region, or even in Russia.
Absolutely all ISTiS students can engage in fitness and strength training at the university. The university provides sports classes for all tastes. In one of the 25 sports, young people can train under the guidance of qualified coaches and show outstanding results even if they are brand new. For example, there are experimental groups which study athletes' physical form and changes in various parameters during the training process.
Our university is also unique in that the sports sector is located in the city centre, within walking distance of the academic buildings. Another advantage is that the Shershnevsky pine forest, where athletes traditionally train, is located nearby. Everything is open and accessible every day for every student. SUSU can be rightfully considered a sports university, as the Rector Aleksandr Shestakov is always open to dialogue, supports sports projects, events, and campaigns aimed at popularizing sports and healthy lifestyle.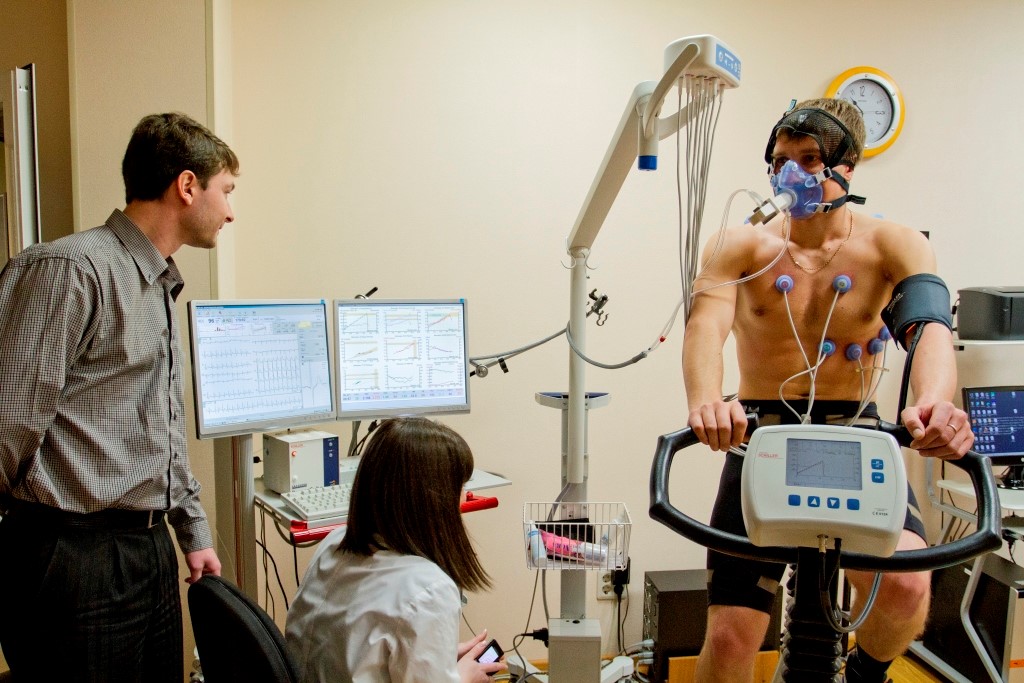 It is worth mentioning that sports merits can significantly influence admission to SUSU. The university was one of the first in our country where applicants could add extra points to their Unified State Examination (USE) results upon receiving a gold badge in Ready for Labor and Defence (GTO) testing. Holders of a gold badge can earn 10 extra points. Holders of silver (8 points) and bronze (6 points) badges also received these privileges now.
Outstanding athletes are also welcomed within the walls of the institute. An additional 10 points are given to Masters of Sports, Candidate to Masters of Sports, champions, winners of youth and adult championships of Russia, and international competitions.
Winners and medallists of the Olympic Games, World and European championships, Russian youth and adult championships, Russian and international Universiades in a variety of sports have studied and are studying at the Institute of Sports, Tourism, and Service. This is also our pride and a great example for other students.
ISTiS director Vadim Erlikh emphasizes that the university is seeking to simplify the enrolment scheme for applicants and make it more understandable and accessible to them. There are 165 state scholarships, there are academic contracts, and the cost of education is also quite affordable for both full-time and part-time studies.
The unique features of SUSU ISTiS include:
9 buildings;
18 gyms;
sports training centre and sports palace;
Olympic pool;
indoor track and field arena, two tennis courts;
fitness gym;
10-meter climbing wall;
25 sports for students to choose from;
sports science research centre;
patents, grants, and projects;
caring for each student;
stability, discipline, order;
opportunity to obtain a higher scholarship for achievements in sports, studies, creative work, research, and extracurriculars.

ISTiS offers:
• 5 levels of education: secondary professional (ISTiS Multidisciplinary College), Bachelor's degree programs, Master's degree programs, postgraduate studies, Centre for Continuing Education (advanced training, retraining)
• 8 Bachelor's degree programs, 5 Master's degree programs, 6 specialties of secondary vocational education, and postgraduate courses in two departments.
Graduates of 11th form can enrol for full-time and part-time education based on the results of the Unified State Exams and additional internal entrance examinations in certain fields.
As of this year, graduates of vocational education institutions can enrol with state scholarships on a competitive basis, having passed internal entrance exams at SUSU. We accept graduates of vocational education institutions for part-time and full-time on a contract basis without exams.
Admissions for eight Bachelor's degree programs have been announced in 2022:
Physical Culture – 24 state scholarships
Education (major: Physical Culture) – 24 state scholarships
Tourism – 15 state scholarships
Hospitality – 15 state scholarships
Service (profile: restaurant service)
Production Technology and Organization of Food Service – 25 state scholarships
Technology of Artistic Processing of Materials – 12 state scholarships
Physical Culture for Persons with Disabilities (adaptive physical education)
5 Master's degree programs:
Physical Culture – 15 state scholarships
Education – 15 state scholarships
Tourism – 16 state scholarships
Hospitality
Production Technology and Organization of Food Service – 4 state scholarships
Another huge advantage for students is the Military Training Centre. Students can complete military training alongside their main academic program. To do this, the student must have Russian citizenship and be medically fit to study in military training programs (pass a medical examination and professional psychological screening).
But that is not all. For several years, ISTiS has been offering elite training. The most capable students are picked out of the larger student body and given the opportunity to study their subject in depth through elective courses. This helps future scientists prepare research papers.
Another advantage is advanced language training in English or German. This involves a big course load in all fields of training. Students in the Tourism program study two languages. They choose their second language. As a rule, they choose Italian, French, and Spanish.
It is important to note that ISTiS is not only about sports, because creative people can find their vocation here as well. The institute contains the Department of Technology of Artistic Processing of Materials for creative students who like to draw or want to learn to do so, are interested in design, and are ready to see a project through from sketches to a finished product. There are many different disciplines in this course. Among them are drawing on glass, patchwork, felting, and others taught by winners of international art contests. The curriculum includes many disciplines connected with computer modelling in the artistic processing of materials. Students receive serious digital training, which later helps them find employment in design studios, advertising agencies, and printing houses.
The university also makes extensive use of modern technologies in the Admissions Campaign. You can submit your documents remotely through the SUSU portal, by mail, or bring them to the university in person.
ISTiS cares about every student; non-resident students do not need to worry, because everyone is provided with a bed in a comfortable dormitory. The dormitory is conveniently located within walking distance of the academic buildings. The university has recently opened two new dormitory buildings with 1500 beds. It has been recognized as the best in Russia. The expert commission which evaluated the project handed over the copyright to the Ministry of Science and Higher Education of the Russian Federation for use by other universities in our country.
Our competitive advantages also include our high quality of teaching and the opportunity for students to participate in international projects. For example, 12 international laboratories have been created at the university. Among them, the Laboratory for Digital Motion Simulation for Sports operates under the guidance of Professor Guillaume Laffaye from France.
For several years, ISTiS has been developing project-based learning; students study a number of disciplines as part of a project with employers and international partners. This form of study is mainly provided for Master's degree students, but there are also two projects for Bachelor's degree students; one is related to tourism, the other to simulation of sports locomotion, ITrainer.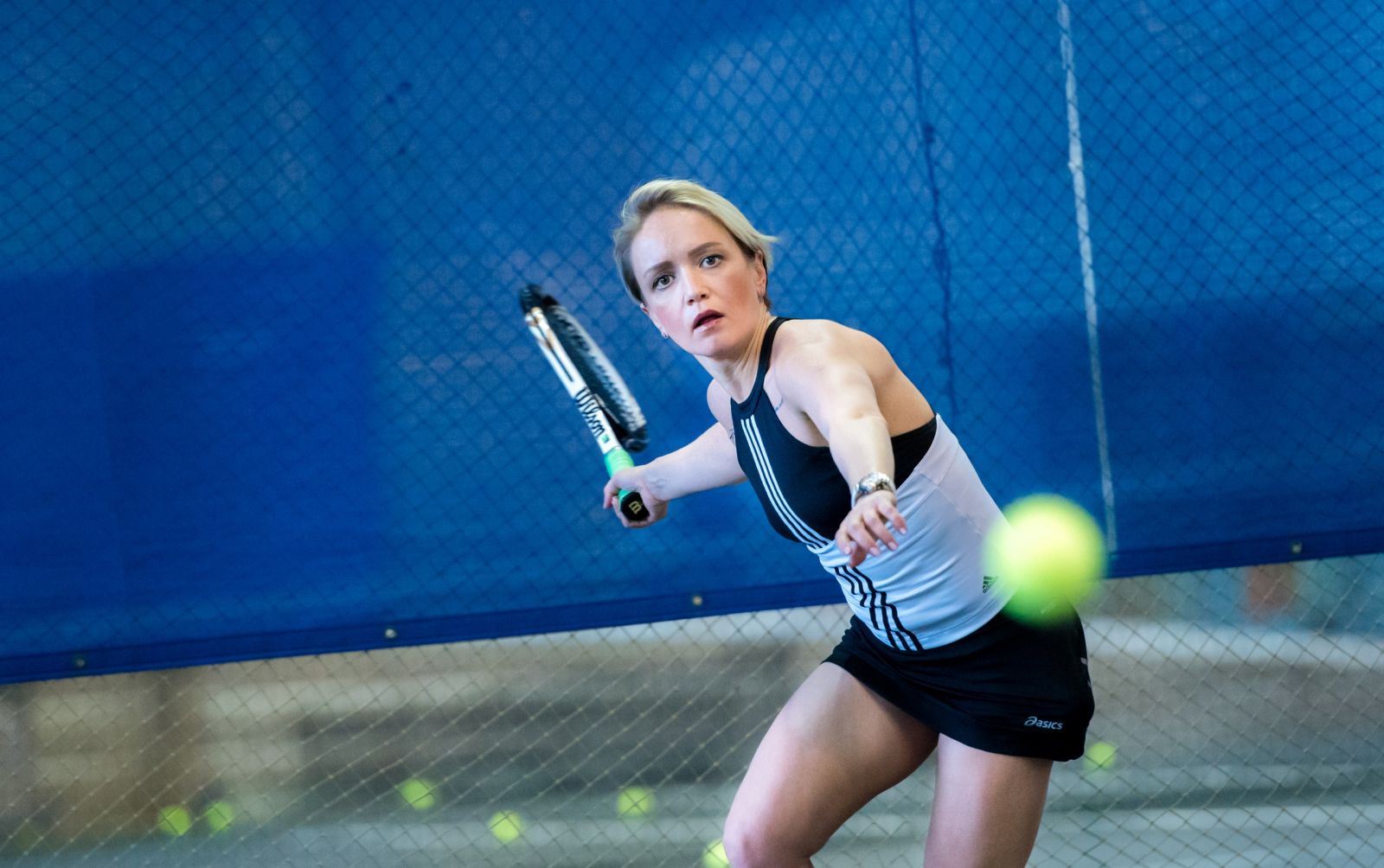 ISTiS cooperates with employers, including representatives of state, public, and commercial organisations. Among them are the Ministry of Sports of the Chelyabinsk Region, sports federations, and fitness clubs in Chelyabinsk. Within the fields of hospitality, tourism, and technology of artistic processing of materials, we cooperate with the hotels Slavyanka, Vidgof, the Platinum group, Pegas tour, Radisson blu, and the IBIS Styles chain. A high theoretical and practical level of training among graduates guarantees them employment in prestigious positions.
Starting from the first year, students can participate in scientific and professional projects and see the results of their studies in reality. ISTiS has created opportunities for internships and work placements at high-profile companies and for receiving letters of recommendation from their supervisors.
Of course, for many students, extracurricular activities play an important role, as they can make student life more diverse and memorable. The institute supports all active students by awarding letters of appreciation and certificates of merit. The faculty has a close-knit student body, who engage first-year students in real student life each year. Even the initiation is held in an unusual format—in the swimming pool.
And most importantly, ISTiS can easily dispel the myth that all students receive a very low stipend. SUSU has had the Top 500 SUSU system in place for several years. Thanks to sports achievements, active volunteering, participation in extracurricular, creative and scientific activities, students have an opportunity to receive an increased state stipend. The highest stipend a student can receive is roughly 28,000 roubles. As a rule, this is great motivation to study, practice sports, and have an active life position!
We would like to conclude by saying that everyone in life needs to find something they love. Your work will take up most of your life, and the only way to be completely satisfied is to do what you believe is a great job and love what you do. If you have not found your calling yet, do not stop. Enrol at the Institute of Sports, Tourism and Service—maybe that is where you will find YOUR life's calling.