Students from South Ural State University's schools and institutes completing their Bachelor's degree were invited to the event.
A Master's degree is a higher step in the educational process after a Bachelor's degree. Typically, by the end of a Bachelor's degree program, the student already knows whether they will continue to study for a Master's degree or whether their education will end with a Bachelor's degree.
Today South Ural State University offers more than 50 Master's degree programs. An Open House Day event on Master's programs was held to introduce undergraduate students to the variety of educational fields available at SUSU.
"This year SUSU has 745 budget-funded places, most of them are budget-funded," said Yulia Bolotina, Deputy Vice-Rector for Academic Affairs. "Today SUSU graduate programs implement project-based learning. What does this mean? Students work on real tasks that are set by university partners—small and medium businesses, large industrial enterprises, and global corporations."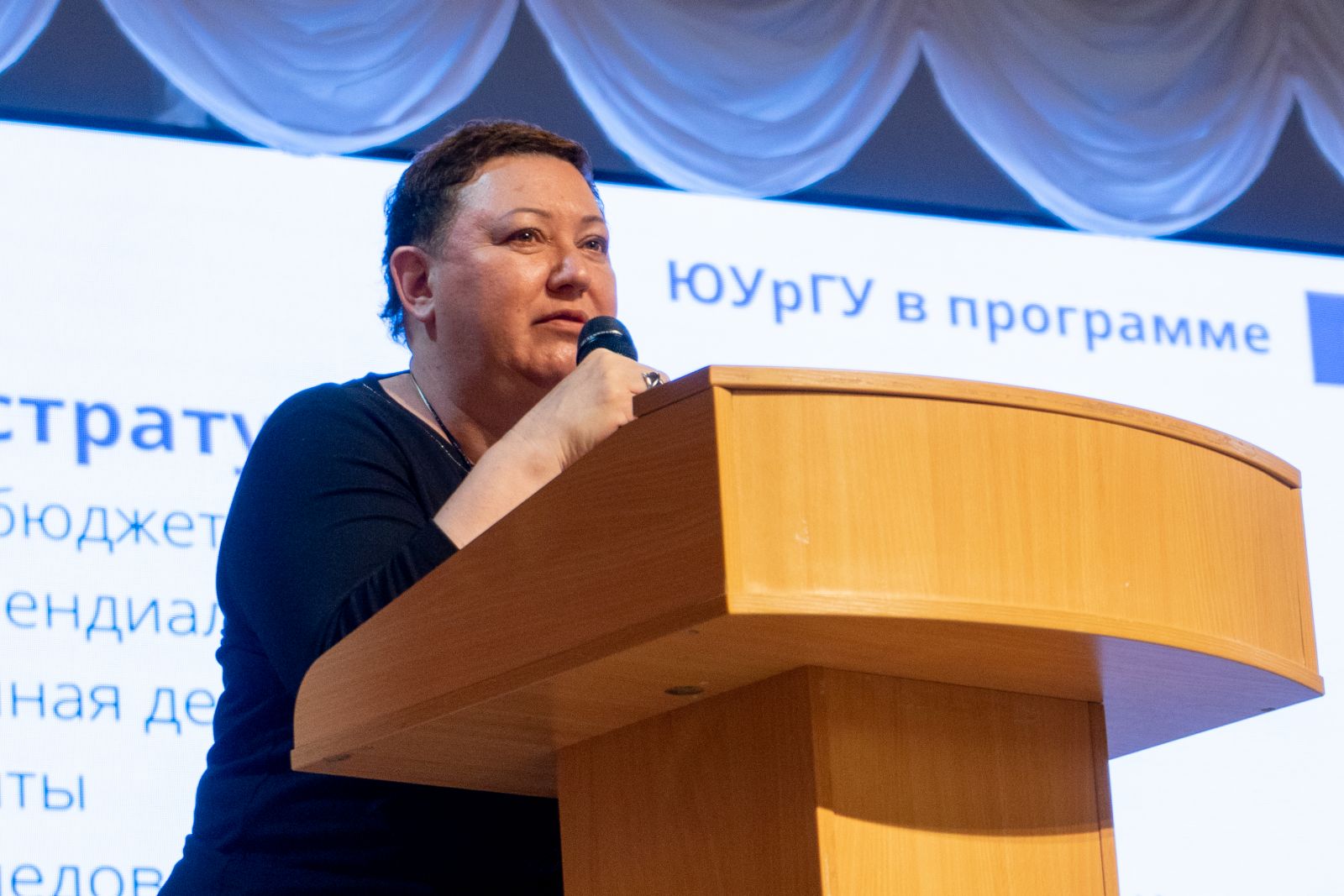 Among the benefits of a Master's degree is a stronger focus on research. A Master's degree provides the foundation for an academic activity and a successful career. A Master's degree is a prerequisite for those who plan to attend postgraduate studies, conduct research, or teach.
"We actively involve undergraduates in research. They have an opportunity to participate in grants, conduct research in international scientific laboratories, world-class scientific and educational centres, and get involved in the work of small innovative enterprises. All of this can serve as the foundation for Master's theses, particularly practically-oriented theses. This year undergraduates have an opportunity to defend their startup as their graduation project," said Yulia Bolotina.
Students who chose to continue their education spoke to younger students about why they should continue on to get a Master's degree. Among the speakers was Tatiana Semashko.
"Last year I graduated with a Bachelor's degree from the Institute of Law and was confronted with the fact that many employers require a Master's degree. I applied for a Master's degree at the same institute without thinking twice, and I didn't regret it," says Tatiana. "I am studying part-time and working. It's great to be able to consult with my professors on work-related issues that I still lack the experience to solve. I think applying for a Master's degree was one of my best decisions."
Full-time students can also combine their Master's studies with work, as classes for Master's degree students begin at 5 p.m. Master's programs help students realize their potential in practical activities and acquire professional competencies necessary for their profession.
At the same time, Master's degree programs are a chance for students to change their focus and master a new profession over 2–2.5 years of studies. If you got a Bachelor's degree in Software Engineering, but realized that you want to work as a psychologist or journalist, you can enter a Master's program and change your major! You can choose to study any Master's degree program, regardless of the program you chose for your Bachelor's degree.
"South Ural State University provides opportunities to retrain in various areas. Alongside the courses that you take in the Master's program, you can undergo special retraining in another field of study. For example, I am studying Construction Materials and Products at the Institute of Architecture and Construction and am retraining in the School of Economics and Management in Project Management. I will have two diplomas by the end of my studies," says Master's degree student Nikita Kovalev.
The young man also spoke about the numerous competitions for Master's students, grant programs, and scholarships. In addition to the Master's scholarship, Nikita himself receives a Vladimir Potanin Foundation scholarship of 25,000 roubles monthly while he is receiving his Master's degree.
According to Ivan Lutokhin, another SUSU Master's degree student studying Mechatronics, Master's programs provide an opportunity to improve professional competencies:
"A Master's degree is about your competitiveness. You need a Master's degree to obtain good, high positions. Many businesses today are sending their employees off for retraining."
At the event, future graduates were able not only to learn more about the next level of education after the Bachelor's degree, but also became acquainted with the university's Master's programs, including a completely new program in Artificial Intelligence.
The first enrolment of Artificial Intelligence researchers will take place this summer. SUSU won a grant of 37 million roubles to develop undergraduate and graduate programs in Artificial Intelligence. The new Master's programs will be launched in September 2022.
Two Master's degree programs are aimed at training professional programmers and experts in the field of Artificial Intelligence, who will create software mechanisms themselves. These are programs in Artificial Intelligence and Data Engineering, which will be implemented at the SUSU School of Electronic Engineering and Computer Science; and Technologies and Methods of Artificial Intelligence in Fundamental and Applied Research, which will be offered by the SUSU Institute of Natural Sciences and Mathematics.
More than 3,000 companies with which the university has signed partnership agreements are waiting for Master's degree students. While still students, future graduates can enter internships at Russia's leading enterprises and get hired immediately. Choose the big league— enter the SUSU graduate program!
---
Event date:
Wednesday, 4 May, 2022 - 15:45