Young people will be able to travel around Russia and stay at campuses and hostels of universities.
South Ural State University has joined the program of youth and student tourism. Students of all types of universities, young scientists, postgraduate students, residents participating in research activities, and schoolchildren who win the Bolshaya peremena (Big Break) contest can take part. Young people under 35 years old, finalists, activists and participants of contests of the Russia Is a Land of Opportunities platform can travel within the program of youth and student tourism. The program allows young people to travel to regions of Russia at an affordable price, staying in hostels of universities.
"Any participant of the program who comes to visit will live in the campus under the same conditions as our students do. In summer, the monthly fee for a spot in the dormitory is about 600 roubles for SUSU students. This means that students will have to pay about 20 roubles per day!" says Vyacheslav Burmatov, Vice-Rector for Student Affairs of South Ural State University. "Guests of Chelyabinsk will live in the second dormitory in the city centre, we are ready to provide three-bed rooms; at the moment there are 30 spots that we have booked for the summer period for the program participants."
Participants of the program will be able to choose from among three proposed directions:
- Science-based tourism: trips for professional development, internships at factories, participation in scientific events, and writing scientific papers;
- Vocational tourism: trips for short-term immersion in professions of interest, change of direction of education or specialization, and acquisition of new skills and competencies;
- Cultural, educational, and recreational tourism: trips for cultural and personal development.
Last year a pilot stage was implemented, which demonstrated the demand for such trips; it was decided to expand the program. In 2021, 21 universities and more than 600 students took part in the program, and in 2022 155 universities from 98 cities across Russia will participate. Tours within the youth and student travel programs will begin June 1st. According to preliminary estimates, more than 10,000 young people will take a chance to join the program. The program provides for both group trips and individual travel.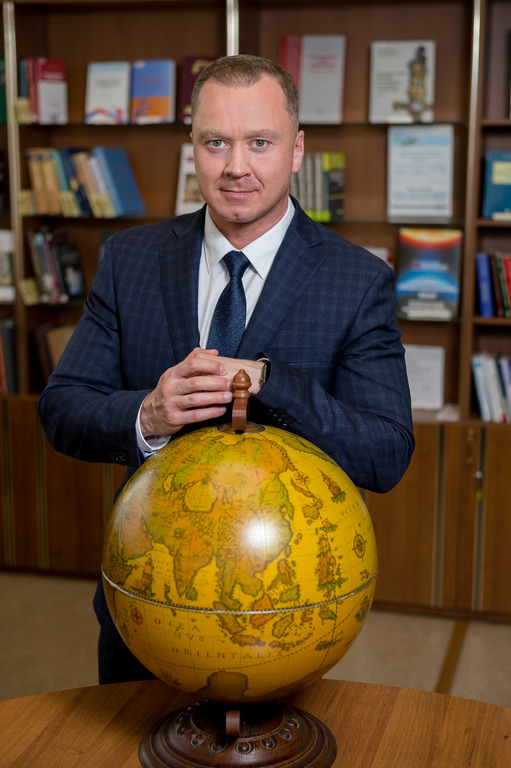 "We are prepared to meet our guests. First of all, we will introduce them to the university infrastructure; the summer will not be enough time to visit all our laboratories, centres, and other sites of SUSU!" notes Vyacheslav Burmatov. "If anyone chooses popular science tourism, we are ready to assist them in visiting industrial facilities of the Chelyabinsk Region. Of course, we will help them with other information: we can tell them where to go and what to see, in terms of cultural tourism. We will work with everyone individually. We hope that after visiting our city and region, the participants of the program will want to return or even remain here to live, study, and work.
SUSU students and young people from Chelyabinsk can also join the youth and student travel program. It is possible to visit more than 70 regions of our country. All relevant information about the program is available on a special digital platform: студтуризм.рф. Trip applications can also be submitted here.