South Ural State University has held in-person Open House Day. The meeting of the university representatives with school and technical school graduates attracted about 700 applicants.
"We adapted the schedule so that everyone had the opportunity to visit the venues of different schools and institutes, and choose the programmes of interest. I would also like to note that all meetings were held in compliance with all the epidemiological safety measures," says Yulia Bolotina, Deputy Vice-Rector for Academic Affairs.
During the Open House Day, directors of the SUSU schools and institutes acquainted guests with the rules of admission, the specifics of the Admissions Campaign in 2022, the university's academic programmes, and the number of state scholarships.
Today, the university is actively developing and striving to ensure that students and graduates are competitive. The university has created a system for learning English, since the world leaders of the high-tech industry are actively developing and interacting with Russia.
"The most important thing when you choose a university is to look at the competitive advantages of the university: how the university greets you, what it gives you, how it builds relationships with students, and whether it is comfortable for everyone," Yulia Bolotina explained to the applicants.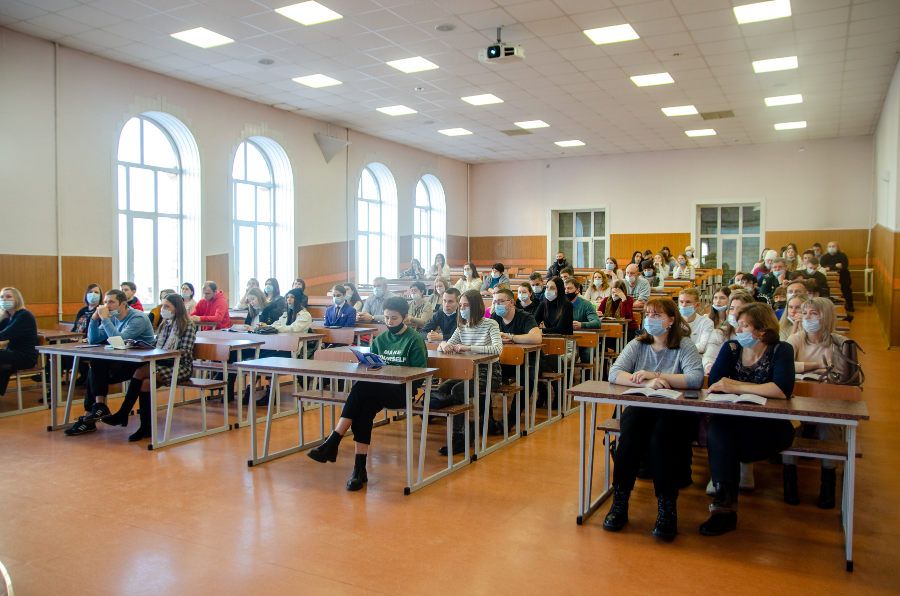 Applicants and their parents were also informed that individual achievements are taken into account when entering SUSU. Students can submit certificates from Olympiads and other intellectual, creative, and professional contests or sports events, including a gold GTO badge (if they passed the Ready for Labour and Defence Physical Education Tests). A list of records of individual achievements can be found here. Based on these documents, applicants may be awarded additional points (up to 10 additional points total). In 2022, SUSU will offer more than 3200 state scholarships to applicants.
SUSU now has 12 schools and institutes of higher education, and more than 23000 students, as well as 2300 international students from 58 countries study here.