On October 25th a meeting of the South Ural State University Scientific Council was held. An important point in the agenda was analysing this year's enrolment campaign. A number of measures were proposed to increase the average Unified State Examination (USE) score and increase the quality of enrolment.
Per tradition, SUSU Rector Aleksandr Shestakov awarded certificates to staff members who achieved notable success in their field this year.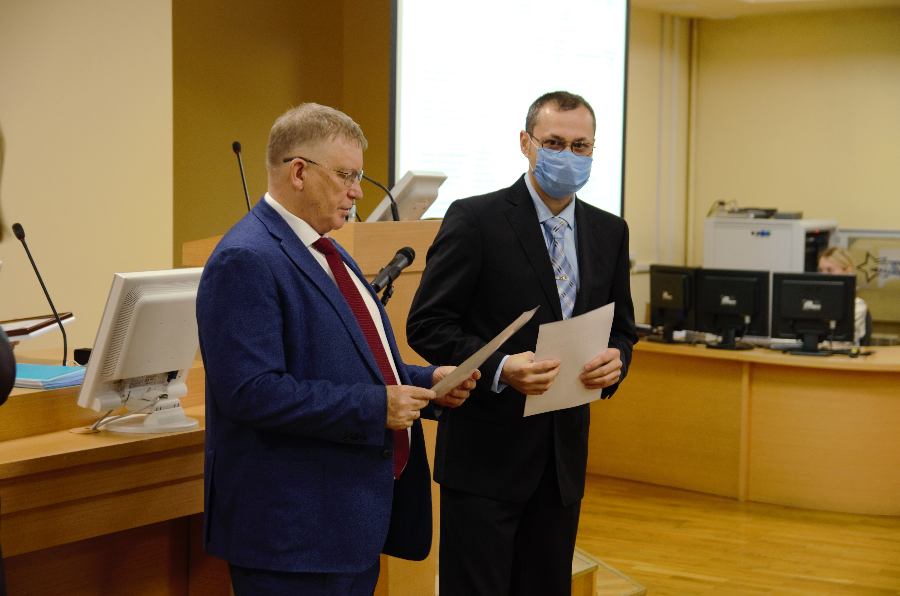 Much attention was paid to the results of the past Admissions Campaign and the prospects of the future campaign. Vice-Rector for Academic Affairs, Doctor of Sciences (Economics), Professor Irina Savelyeva reported on how student enrolment will be organized for the 2022/2023 academic year.
In particular, she spoke about holding career orientation events for schoolchildren. In her presentation, Irina Savelyeva spoke about certain areas in which systemic work will be carried out. She was entrusted with organizing the educational block.
According to the Rector, we need "super level" educational programmes. They must be created, especially for Master's degree programs. In particular, Aleksandr Shestakov reminded the Council that SUSU won a grant to create educational programmes in artificial intelligence. Active promotion of the university's educational programmes will also help improve the quality of student enrolment. The question of who will study at SUSU and later work at the university is quite important.
"We have completed a fairly thorough analysis of what has been done in this year's enrolment campaign. We have determined the areas in which we must do more work. I think that this analysis will allow us to develop measures which can be implemented to assist us in significantly improving enrolment next year," said Aleksandr Shestakov.
The academic year started not that long ago, but the Admissions Campaign is already in full force. SUSU works hard to ensure that students can easily choose their profession and enrol in higher education.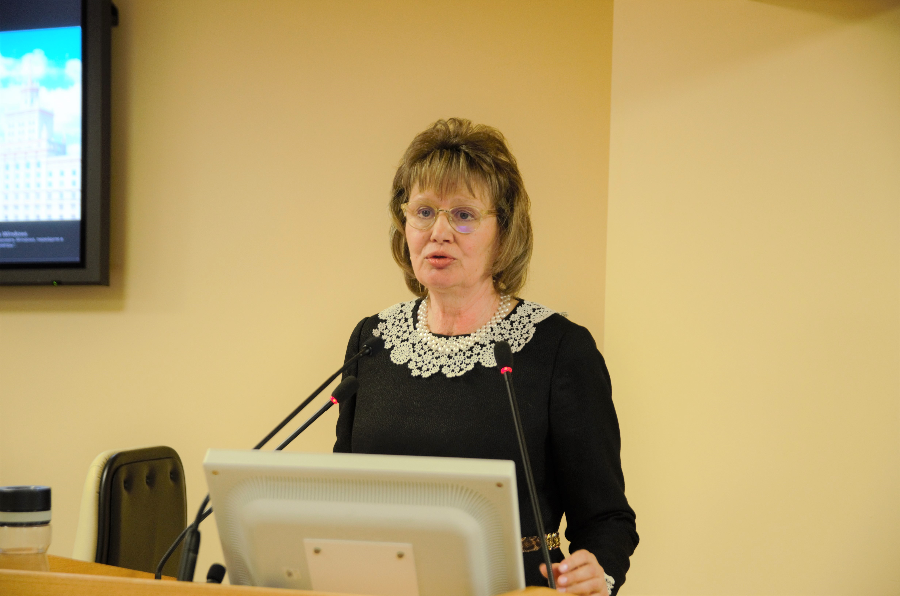 "We want to help students choose the subjects in which to take USE for university enrolment. In addition, all of the events held by SUSU are aimed at helping our future applicants prepare for the USE. This will include test USE, analysis of difficult questions, and consultations with teachers," said Irina Savelyeva.
According to Irina Savelyeva, statistics show that students do very poorly in physics and mathematics. This is the general trend. School graduates do not go to university because they are not confident in their knowledge. In addition, there are many distance learning courses. They give students the feeling that the specialty is acquired. But students must think about the future. Perhaps, in just two or three years, what is taught in the courses today will no longer be in demand.
Tutors will appear at SUSU, thanks to whom future students will learn about the characteristics and prospects of different professions. In each field of study, students will be accompanied by tutors not only from departments, but also from employers and enterprises. The students will be offered interesting tours, master classes, and also lectures by leading top managers, who will speak about their career path, beginning from their school years.
At the end of the meeting, the SUSU Scientific Council supported the candidates to receive academic titles and positions in the university's departments.
Contact person:
Office of Internet Portals and Social Media, 267-92-86