The International Office of South Ural State University has been highly appreciated by international students and received recognition at the Studyportals global online platform in the Global Student Satisfaction Awards nomination.
Studyportals is the only student social survey website which collects feedback on: student's life and satisfaction with studying process at international universities.
Representatives of the Studyportals international company conducted a survey by collecting 108,000 student reviews from 4,000 universities around the world. The question that the students were asked was: "How do you assess your university's response to the COVID-19 crisis? How did the university support you and your fellow students during the pandemic?"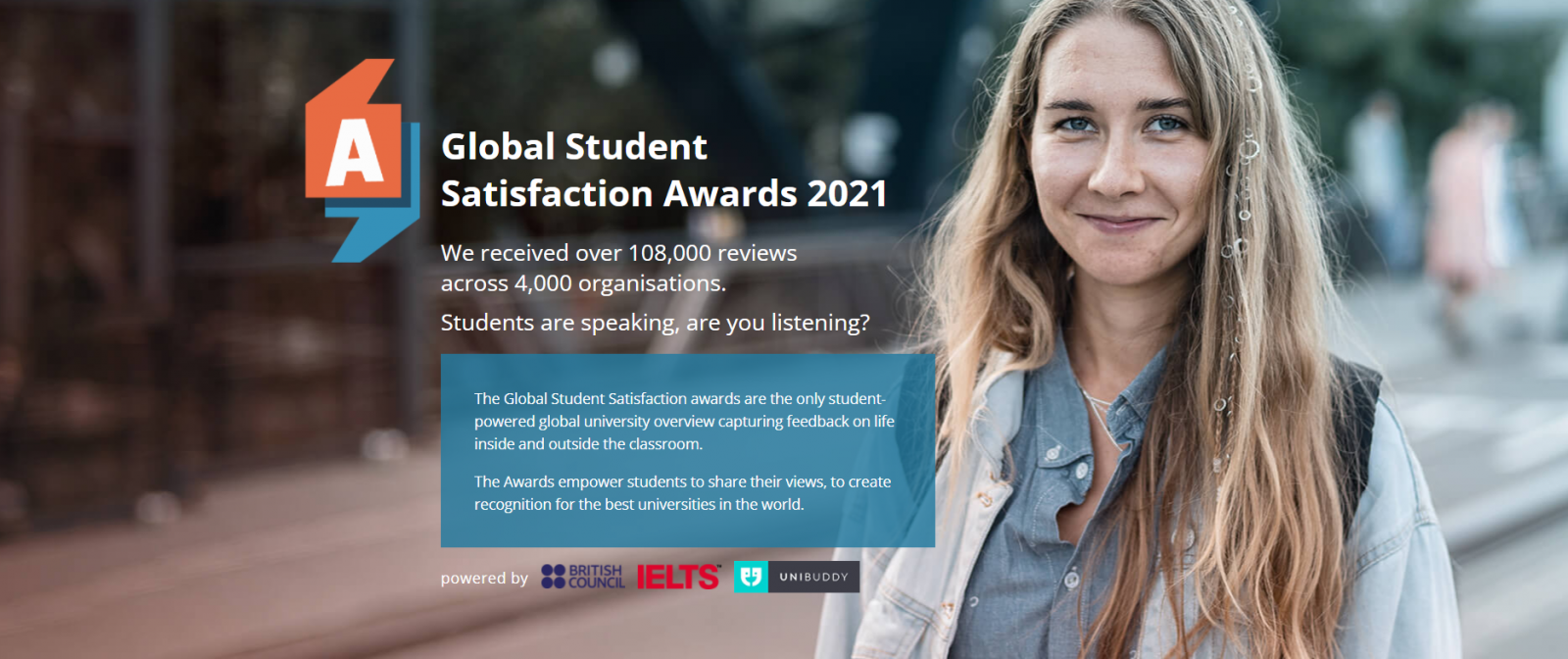 Thus, SUSU became one of 400 universities of the world to be awarded in various nominations in terms of student satisfaction, and entered the list of the "Anti-crisis Management during the COVID-19 Pandemic" nomination.
"I am happy to learn that the university's measures taken to adapt and support international students, especially during the pandemic and self-isolation, were highly appreciated by the students themselves, who voted for SUSU and allowed it to enter the nomination list along with 400 other universities in the world. This means that we are right in doing our work. Despite the circumstances of forced transiting to online in many spheres of the university life, we continued to provide information support and help with socio-cultural adaptation, supported creativity and various activities, conducted cultural, sports, educational events and remembered to ensure financial and social support. We will continue working in this direction depending on the development of events relevant to the spread of the pandemic," says Liudmila Lapina, Head of the International Student Support.
The Global Student Satisfaction Awards award gives international students the opportunity to share their opinions, and universities – to achieve recognition as the best universities in the world.
The SUSU International Office, represented by the International Student Support, took part in the virtual award ceremony broadcast from the headquarters in Eindhoven, the Netherlands.
It was also noted that during the pandemic the university provided international students with sufficient support and collected enough feedback to get into this nomination.