Students of the Institute of Sport, Tourism and Service of South Ural State University took pedagogical training at Municipal Budgetary Educational Institution General Secondary School No.45. They were being introduced to the school's educational activity, independently holding physical education classes for school kids of various age groups, and were playing volleyball with 10th-form pupils.
A physical education teacher and Honorary Worker of General Education Svetlana Cherviakova held a golf master class for the students at the school, and the pupils prepared a performance called "The Tale of Fedot the Strelets".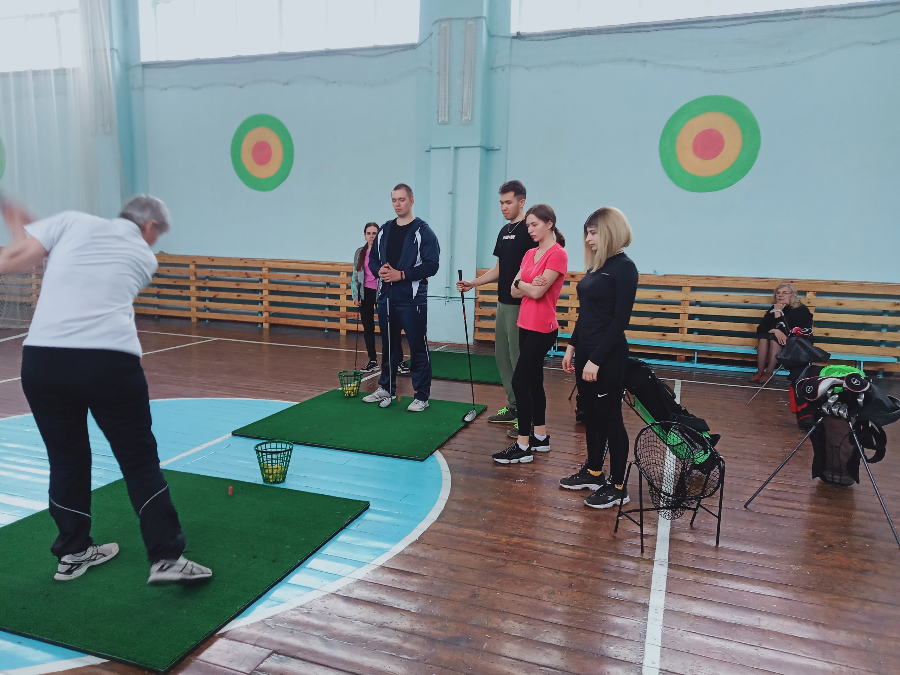 "During this practical training I've managed to apply my theoretical knowledge at the PE class. I liked working with kids and teaching them various new exercises to develop different physical qualities in them," shared her impressions a 3rd-year student Alina Suenbaeva.
Internship is an opportunity for students to learn about all the subtleties of working in general secondary schools, communicate with experienced teachers, adopt their best practices, and apply the theoretical knowledge in practice.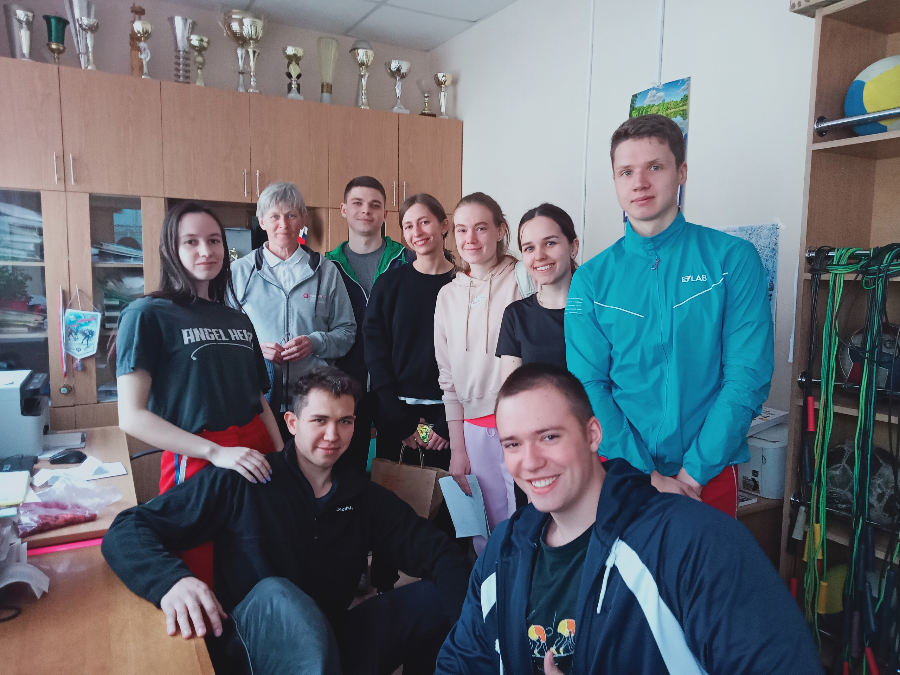 "The practical training at school has been very interesting. I've gained experience in interacting with school pupils in the "object-subject" format. And being back to school, it felt great! Teachers of School No.45 are cheerful and smart, and it was easy and comfortable to hold our first-in-life PE classes with their help. And the lecturers from our Department of Theory and Methodology of Physical Culture and Sports Elena Sumak and Olga Vedernikova supported us and provided some piece of advice," told student of the Institute of Sport, Tourism and Service Marina Panarina. "We'd like to say huge thanks to our lecturers and teachers of School No.45!"