March 22nd through March 26th, the second (visiting) round for the PMCup, the 12th Project Management Open Championship, Cup of the Chelyabinsk Region's Governor was held at Sanatorium "Karagayskiy Bor".
For the participation in the second round, competent jury selected 20 teams representing schools from the Chelyabinsk Region (from Chelyabinsk, Ozyorsk, Borisovka settlement, Asha, Troitsk, Smelovskii settlement, Miass, Tryokhgorny, and Kopeysk). The participants guided by the teachers supervising the teams received tasks on project management in business development, what will allow to further elaborate the concepts presented earlier into a project and prepare it for the defence at the third stage of the Championship.
In addition to the professional master classes by leading lecturers of South Ural State university, school pupils took part in the Olympiad in Social Studies and Computer Science, in "What? Where? When?" intellectual game, "Market Business Development" interactive game, as well as in "Power of Thought and Speed" economic escape room game. The results in certain events will be added to the overall team score and will influence their final rating.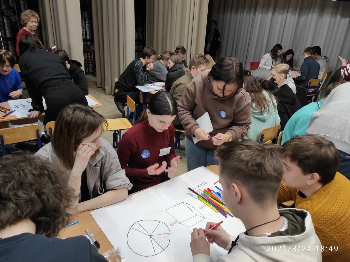 As part of the round table, aimed at getting school children acquainted with SUSU, the School of Economics and Management, and the Department of Industrial Economics and Project Management, speeches were delivered not only by the Head of the Department Natalia Dzenzeliuk, and student Egor Ustinov, but also by the Department's alumni of different years who in their video messages shared on their careers and the benefits of the education obtained.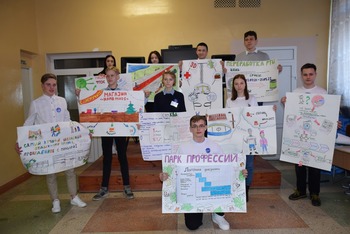 The final stage was the crash test of the projects. In the Elevator Pitch mode, the participants had an opportunity to present their ideas before the experts and get recommendations on the quality elaboration of their projects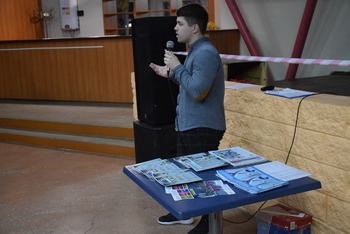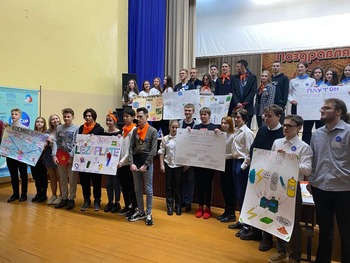 The completion of the visiting stage and leaving Sanatorium "Karagayskiy Bor" does not mean the completion of the second round.
Now, school pupils, with the participation of their student mentors, will need to work on their ideas with consideration to the knowledge they received, present their final projects, and come to Chelyabinsk for the in-person defence on April 23rd.
The Championship is held under the patronage of the Governor of the Chelyabinsk Region, and this year ‑ with the participation of the South Ural Civil Initiatives Support Fund. Sberbank of Russia is the general sponsor of the event, and its partners are SOVNET National Project Management Association, "Proektnaia praktika" Group of Companies, AO PricewaterhouseCoopers Audit, Business Innovation Business Incubator of the Chelyabinsk Region, and the Trade Union Committee of South Ural State University.