Gulnara Khodzhieva is a second-year Master's degree student of the Department of Linguistics and Translation Studies at the Institute of Linguistics and International Communications of South Ural State University. According to the girl, the university has been giving her unlimited opportunities for self-fulfilment for five years now. That is why she is an exemplary student and actively takes part in the extracurricular life of the university.
− Why did you once choose SUSU and the Institute of Linguistics and International Communications?
− Back in 2013, when my uncle brought me SUSU brochures from Russia, I saw a beautiful and large university on the cover. I remember this picture, but then I did not even think about higher education. In the final year of secondary school, my parents and I began to think about where to apply to. I planned to enter an educational institution in Turkmenistan and study in Ashgabat, but, unfortunately, or maybe fortunately, I did not enter. The choice immediately fell on Russian education, in particular on SUSU, because my friends studied there and spoke well of the university. I chose the Institute of Linguistics and International Communications by chance, because it was in 2015, a year I was applying to SUSU, when a new direction for international applicants with the opportunity to study Russian and English, namely Foreign Regional Studies, was opened. My parents and I chose this field of study and decided that if it would be hard for me to study, then I could transfer to another major. This did not happen, because I fell in love with this field of study from the first day. Each discipline gave me what I have now - knowledge and invaluable experience!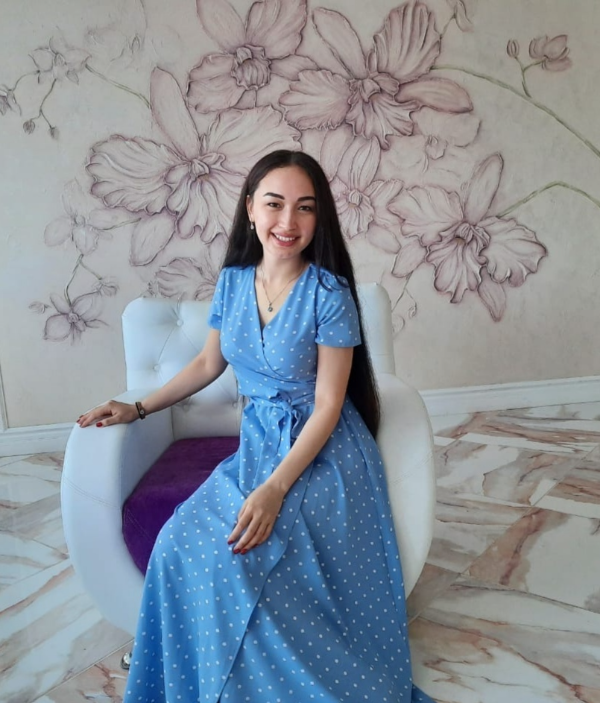 − Where did you continue your studies after completing the Foreign Regional Studies Bachelor's Degree Programme?
− I did not stop at the Bachelor's degree programme. I decided to continue my studies and entered the Master's degree programme again at the Department of Linguistics and Translation Studies at the SUSU Institute of Linguistics and International Communications.
I like to study intercultural communication and languages, so today I know 5 languages - I have an excellent command of Russian and Turkmen languages, and I also speak English, Turkish and Uzbek. Now I am learning Italian and I am planning to start learning Chinese soon.
− How is your study going? What do you like most about studying at the Institute of Linguistics and International Communications, and what do you have difficulties with?
− It was at the Institute of Linguistics and International Communications where I made a new version of myself! Before, I was a shy and modest girl from the small town of Kerki, which is located in Turkmenistan. And now I am a confident and independent girl who clearly knows what she wants. This transformation, of course, was shaped by the subjects I studied. Most of all, I liked the practical classes, where we analyzed and tried theoretical knowledge in real life. I liked the lessons of Intercultural Communication, Psychology, Philosophy, Negotiations and, of course, the subjects related to linguistics and cultural characteristics of countries, because we could see in practice what was described in theory. International students from more than 53 countries of the world study at SUSU, and this makes it possible to learn the culture and peculiarities of the language from a representative of this country. I receive a lot of support, from the Director of the Institute of Linguistics and International Communications Elena Yaroslavova, the Head of the Department of Foreign Regional Studies Liudmila Shestakova, and the teaching staff ‑ everyone is ready to support and help in everything. It definitely gave me strength and confidence!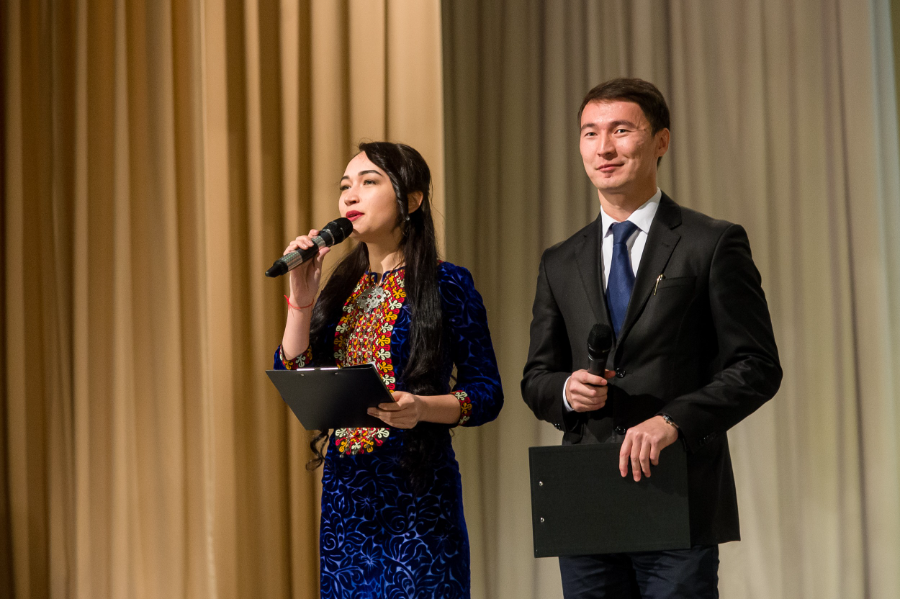 − Why did you decide to actively engage in extracurricular activities?
− I am an activist of the South Ural Association of International Students (AIS). My love for social events began in 2017, when I first went to the World Festival of Youth and Students, which took place in Sochi. Then for the first time I felt like a part of a big event. I was one of the three international students of SUSU who were lucky to participate in the festival. I am grateful to my Institute of Linguistics for the fact that it was they who recommended me as the best international student.
In 2018, I joined the SUSU Association of International Students, and this year I have already worked my way up to the vice-president of the South Ural Association of International Students. Our proactive team organizes over 30 events a year for international students.
I successfully apply all the skills acquired during my studies in my professional activities. Another dream of mine has come true this year. I have started working at the Immigration Services of my alma mater. My work is mainly related to interaction with international students.
− You have won a grant this year. Tell us please, did this inspire you to reach new heights?
− In September of this year, I have won a grant from the Alexander Gorchakov Public Diplomacy Fund for the implementation of the YouTube channel project. We shoot videos about the life of international students in Russia and about the opportunities that are opened up to them here.
It all started with a simple idea that came to my mind in September 2019. The Association of International Students has its accounts on such social networks as VK, Instagram, Facebook, What's App and Telegram. I wanted YouTube to become our media platform, too. In May 2020, we registered our channel on the YouTube video hosting and started filming videos on the phone, after which our colleague edited them. After some time, Valeria Chachina, a specialist at the SUSU International Student Support, proposed an idea to make a project on this topic and apply for a grant. In September of this year, we went to the International Youth Forum "Eurasia Global", as part of which the projects of the Gorchakov Fund were defended. I managed to come up with the project and win a grant. This grant is very important for us, because we have something to show and tell about SUSU international students. Thanks to the Gorchakov Fund for believing in us!
This is my first project and the first grant, but not the last one! In November 2019, we held the UralFest Forum, and in 2021 we plan to organize UralFest 2.0. We want to hold more such events in order to unite all international students in Russia. Russian education is among the most prestigious ones, many foreigners choose Russian universities for education. Therefore, we want to unite and show all our beauty and uniqueness!
− What are you grateful to SUSU for and, in particular, to the Institute of Linguistics? What did your study here give you?
− I am very grateful to SUSU, and in particular to my home Institute of Linguistics, for everything that it has given me over the course of 5 years! These are infinite possibilities. I could not even imagine that I would be working in one of the best universities in Russia and in the field that I like. I am grateful that I was able to put my idea into practice and receive grant for the project from the Gorchakov Fund. And I know this is just the beginning. There is even more to come. And I owe these successes to my institute. I am very grateful to Liudmila Shestakova and Elena Yaroslavova for their support and faith in me, and to the Head of the Association of International Students Valeria Chachina for always supporting me and helping in the implementation of my ideas. I am grateful to AIS President Uvindu Wijeweera for always saying 'You can do everything!'. It was him who brought me to AIS in 2018. I am grateful to my boss Marina Davydova for helping me to become a successful specialist in my field of activity! I always say and will keep saying: "SUSU is the place where I've discovered my true self!"
Event date:
Tuesday, 10 November, 2020 - 10:30
Contact person:
Отдел интернет-порталов и социальных медиа, 267-92-86