The Cultural and Educational Forum for Creative Youth "Tretyakovka by the Sea", which has been taking place in the Krasnodar Territory September 12th through 18th, has come to an end. Students of the Chelyabinsk Region have been engaged in creativity and conquering the sea resorts for six days.
"Tretyakovka" is a creative educational project implemented at South Ural State University. During the past two years, the event was held in the form of summer student camps at Olimp Sports and Recreation Camp, and now it has reached a new level that is an offsite summer forum. At the Tretyakovka forum, the participants gain new knowledge in the creativity fields of theatre, music, dance, visual arts, graphic design and video direction.
The creator and leader of the project is Natalia Lapshina, a graduate of South Ural State University. At the moment, Natalia is receiving a second higher education at the Chelyabinsk State Institute of Culture and plans to develop her creative project to the all-Russian level.
The grand opening of the Cultural and Educational Forum for Creative Youth "Tretyakovka by the Sea" took place on September 12th. The welcoming speech was delivered by Vyacheslav Burmatov, Vice-Rector for Student Affairs; Albert Aminov, a Chairman of the SUSU Trade Union Committee; and Gennadiy Budanov, a Chairman of the Ural Federal District Student Coordination Council. The organizers of the forum prepared creative assignments for the students, introduced them to teams and teachers of educational fields.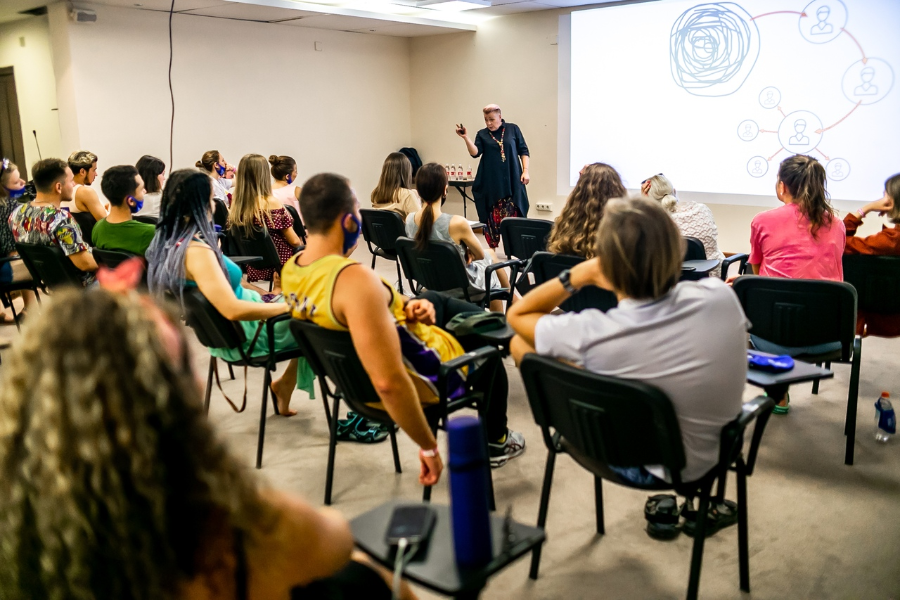 The students had active "summer vacations": they danced, played music, staged theatrical performances, and painted seascapes. In addition, the participants had the opportunity to test their skills in graphic design and learn the basics of "Cinema and Video Production". The program included cultural and educational events: Holi paints, art quests, dance battles and guitar play, as well as the personal training from the invited expert Alena Lepeshkina, a creativity coach, a StandUp coach and a writer. Within the framework of the forum, an open lecture on non-profit organizations "From Youth Initiatives to Professional Non-Profit Institutions" was given by the representatives of trade union committees.
The Forum participants are entirely creative individuals. Marat Khadisov, a student of South Ural State University, composed a song about the Tretyakovka specifically for the forum, and the students from the Cinema and Video Production shot a music video for his song. You can watch the final version here.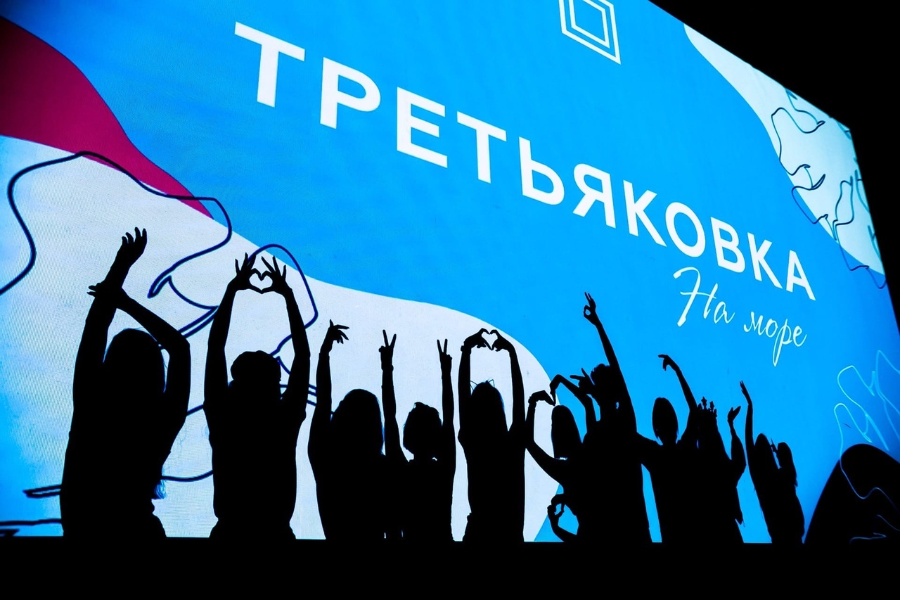 In the last days of the sea vacation, the participants were preparing to the closing ceremony. The performance was dedicated to the last day of the summer, in which members of each educational team demonstrated creative performances, and the participants of "Graphic Design" prepared posters for the event.
Contact person:
Alena Rozna, a.rozna@mail.ru