The SUSU School of Medical Biology (SMB) includes the Faculty of Psychology with three departments and the independent Department of Food Technology and Biotechnology. What brings these seemingly different fields of study, science, and practice together? Find out in our article.
The answer may seem a bit unexpected: addressing stress-related issues. As a part of scientific research, the entire school is working on creating various anti-stress products: for example, food (biological) additives and active ingredients; animals and sometimes human volunteers undergo stress testing at the laboratory with their biochemical, psychophysiological, and psychological data registered; the psychological factors of stress resistance are studied based on the obtained levels; programs and methods for preventing stress, stress caused diseases, primarily the so-called post-stress conditions and post-traumatic stress disorder (PTSD)
Besides these important studies, in which students can participate both as test subjects and as experimental assistants, the School of Medical Biology (SMB) provides many other opportunities. One such opportunity is studying through government-sponsored scholarships, the funds for which are taken from the federal budget (government-sponsored study). Year after year, the number of such scholarships available at the SMB is stable, and even tends to increase.
Teaching Staff
The teaching staff of the Department of Food Technology and Biotechnology includes famous international researchers, practitioners from among leading technologists, and quality managers.
The Faculty of Psychology includes not only recognized doctors and candidates of sciences in psychology with extensive experience in research and teaching, but also respected psychologists, managers of psychological services and personnel departments, who can explain the theory through real cases in psychological practice and teach students the necessary psychological skills, techniques, and approaches. Many teachers successfully combine their academic careers with psychological practice.
Modern Academic Programmes
The programme "Technology of Food Processing in the Biotechnology of Functional Products" (plant-based food products) meets the global trends in biotechnology development and is associated with the current problems of resource saving, quality management, and safety of products for healthy nutrition.
The Department of Clinical Psychology offers the Clinical and Psychological Care for Children and Families programme as part of the major 37.05.01 Clinical Psychology. This programme includes the disciplines that correspond to the five main fields of work of a clinical psychologist, as well as disciplines that allow for the practice of said main activities: counselling, training work, diagnosis, correction, and rehabilitation.
The head of the department Mikhail Berebin is a member a working group which is engaged in the creation of federal educational standards and the professional standard for medical psychologists, so the department is always the source of many innovations in the training of psychologists for healthcare, and along with Moscow and St. Petersburg State Universities is involved in the formation of current educational requirements.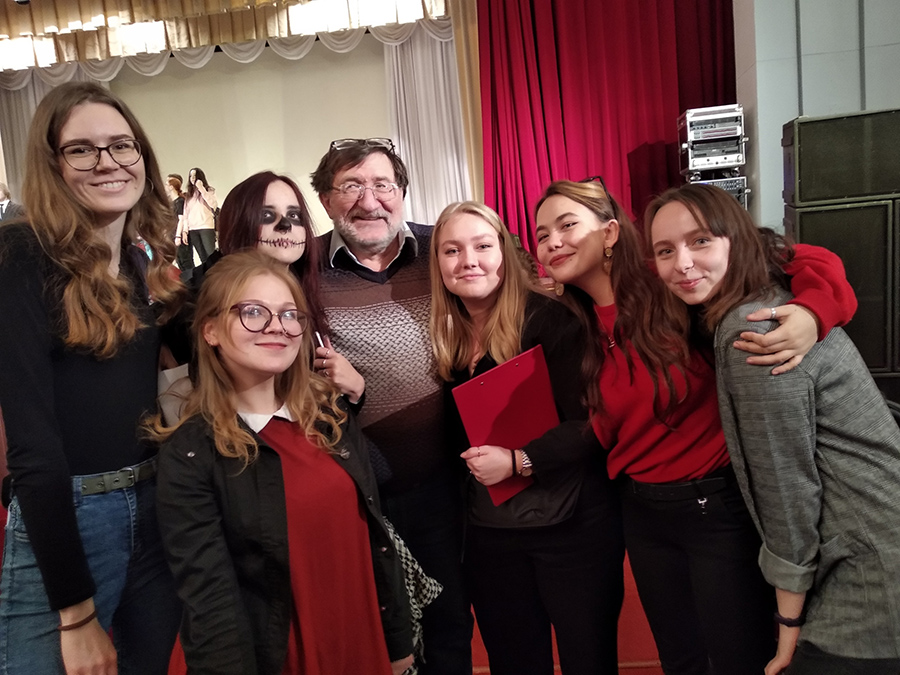 Moral and Psychological Support of Professional Activities
The Department of Developmental Psychology and Counselling offers courses in 37.05.02 "Psychology of Official Activities (Moral and Psychological Support of Occupational Activity)". This is a new and promising specialty. The training programme includes both the best traditions of classical psychological training and new disciplines and methods of professionalization.
In the knowledge structure, a great deal of attention is paid to fundamental and practically-oriented disciplines related to the psychology of professional and occupational activities, operational and investigative activities, and activities in extreme conditions, the psychology of crisis situations and emergency psychological assistance. In this programme, you will be taught the basics of development, consulting, and training work, and will be introduced to the latest trends in modern non-medical psychotherapy. Elena Rylskaia, Head of the Department, Doctor of Sciences (Psychology), Dean of the department, leads the work of a new promising scientific direction "Psychology of Vitality and Stress-Protective Technologies", in which interdisciplinary and cross-cultural research is conducted.
The Department of General Psychology, Psychodiagnostics, and Psychological Consulting, carries out training of psychologists in Bachelor's degree programme (37.03.01 Psychology). The department is headed by Svetlana Morozova, Candidate of Sciences (Psychology), Associate Professor, member of the Russian Psychological Society.
The Bachelor's degree programme is the main (basic) psychological education, which provides students with the opportunity to choose any specialization and any programme of study for their Master's degree. The Bachelor's degree is the basis for self-development, self-improvement, and advancement in work and in life. Graduates of the department are successful in many fields, continue their education in Master's degree programs or postgraduate studies at SUSU and in the leading universities of Russia (MSU, SPBU).
EuroPsy Certificate
This certificate gives psychologists the right to work in their field in EU countries. Graduates of our faculty, alongside their contemporaries from 10 leading universities of Russia, have the right to apply for this international certificate only on the basis of the procedures developed by the Russian Psychological Society, to which the European Federation of Psychologists' Associations (EFPI) has delegated the right to determine whether applicants have competencies that meet the criteria of EuroPsy and EFPI.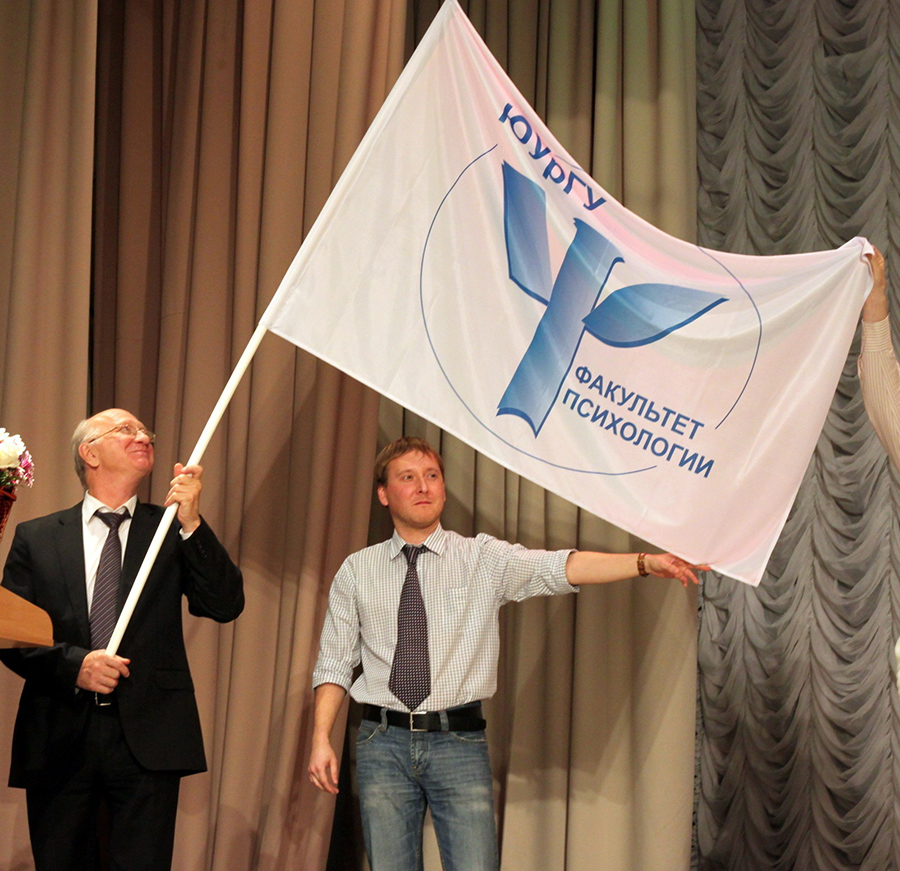 Availability of Sites for Practical Training
These include food processing companies, research laboratories, control organisations for technologists, and a wide range of budgetary organisations, institutions, and services—from educational and healthcare institutions to law enforcement agencies for psychologists.
All levels of education are represented at SMB: Bachelor's and Master's degree programmes, and postgraduate studies. The Faculty of Psychology has its own Dissertation Council headed by Elena Rylskaia, Dean of the Faculty of Psychology.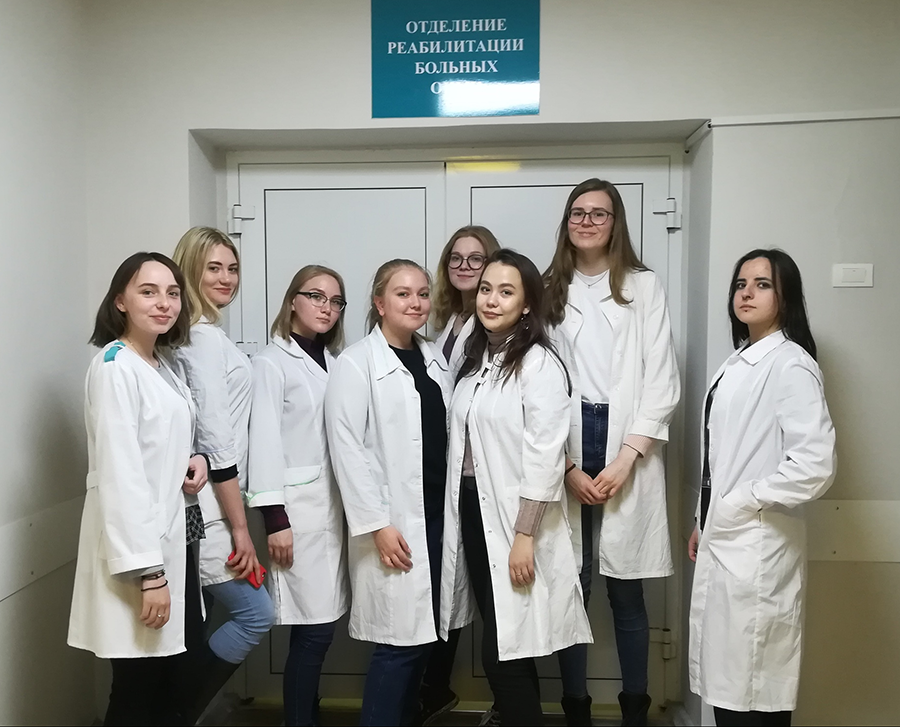 Extracurricular Work with Students
In addition to lectures, seminars, and workshops, students are engaged in elite training groups and participate in project-based learning activities. The Department of Food Technology and Biotechnology provides students the opportunity to participate in projects from industrial partners and allows students to gain experience in effective group interaction, experimental research skills, and analytical data processing. The Department of General Psychology offers project-based training entitled "Professional and resource support of psychologists and social workers in the process of providing services of psychological counselling and support for citizens in difficult life situations with the help of software and information complex" for the Master's degree programme in "Psychological counselling" in the major 37.04.01 Psychology.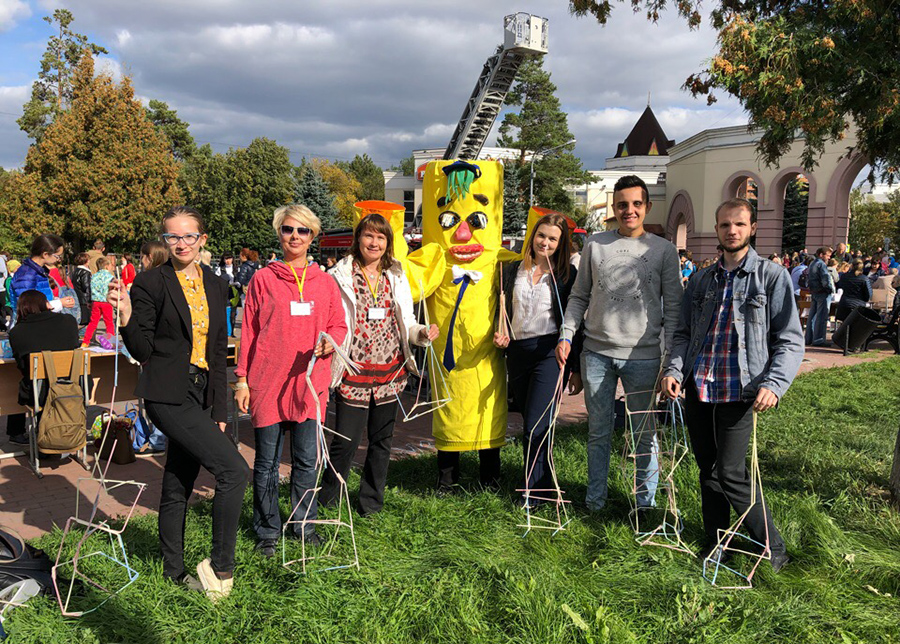 The Department of Developmental Psychology and Counselling has a volunteer team "Plamya" ("Flame"), which allows students to gain additional competences. The Department of Clinical Psychology holds research circle meetings, where students touch upon topics that fall outside of the curriculum, including visiting art exhibitions which are interesting for psychologists and other events and places important for the formation of the future specialists in this field.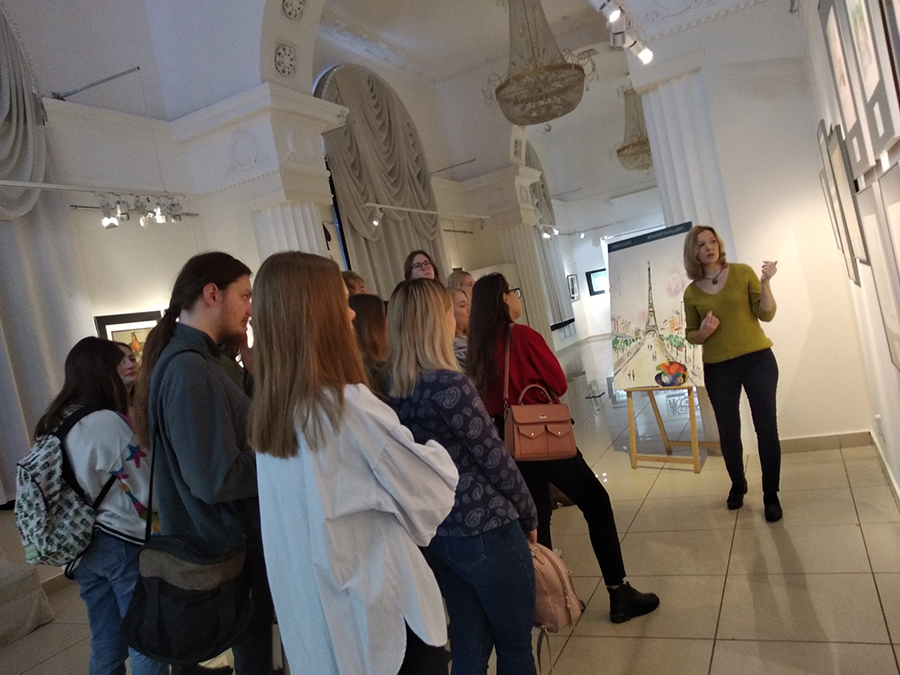 Demand in the Labour Market
Thanks to the broad list of in-demand majors and the implementation of project-based learning modules, our graduates successfully find jobs, often in key positions within organisations. The department works with many businesses and organisations in Chelyabinsk, which offer students practical training, and in the future—potential employment. Quite often, the future graduates' theses, completed at the SMB practical training bases, simultaneously serve as their "pass" to their new career.
Participation in Conferences, Contests, and Olympiads
Psychologists of SMB traditionally participate in the SPBU Winter School of Psychology, the Psychology of the 21st Century conference; the Lomonosov International Research Conference of Students, Postgraduates, and Young Researchers in Moscow; and other events. The chance to be chosen as a speaker is already an achievement for such events, and hour students pass through the selection stage with ease. Our students participate in the regional Olympiad in Psychology held by ChelSU, where they regularly are among the top three teams. For example, in 2017 Dmitrii Uskov, a graduate of the Department of Clinical Psychology, took the first place. Our students have the necessary knowledge, so all they need is their desire to participate in such events.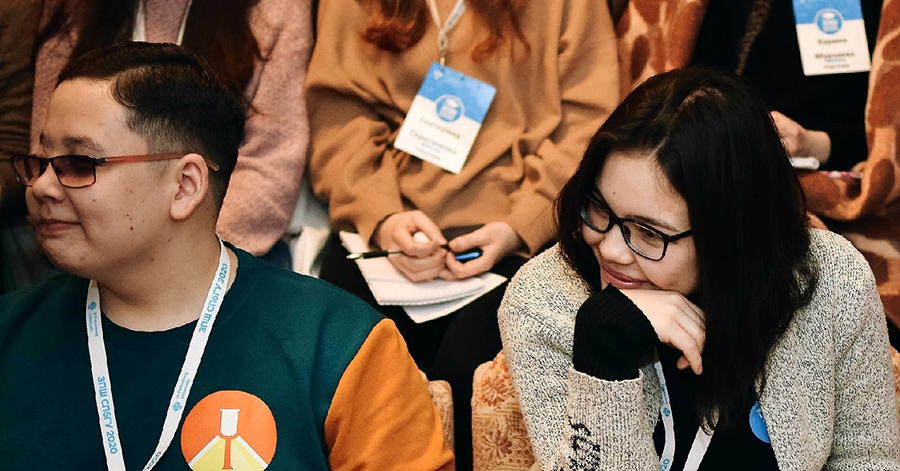 Students of the Department of Food Technology and Biotechnology have the opportunity to participate in events at different levels: conferences, exhibitions, Olympiads. Traditionally, our students win prizes at the All-Russian exhibition "Golden Autumn", as well as international startups and competitions. In addition, our students repeatedly win the UMNIK contest, organized by the Fund for Innovative Development, at the same time receiving impressive financial support for the development of their scientific projects. Our students are also involved in grants and government assignments financed by Russian governmental funds, and the results of their research are published in scientific editions peer reviewed by the State Commission for Academic Degrees and Titles, Scopus, and Web of Science.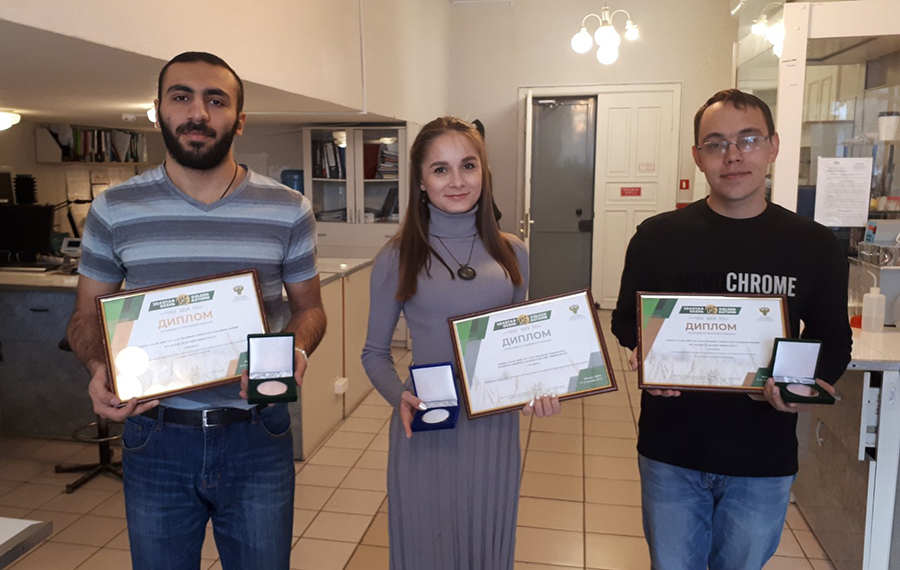 Personal Relationships with Students
Without such approach as the main and basic method for forming the future expert, it is impossible to grow the future Master and Person, and it does not matter whether students studied psychology or food and biological technologies.
We remind that without an enrolment agreement, applicants cannot be awarded state-funded scholarship spots. In addition, you can only apply for admission to one university. In SUSU one agreement is valid for all contests claimed by the applicant. In order to be enrolled with a state-funded scholarship spot in the first wave (August 24th), you must submit the agreement through your applicant profile before August 23. Read more about the terms of submission at this link.
For those who did not enrol with a state-funded scholarship, you can always sign a contract for paid studies. In order for studies at SUSU to be more accessible, the university offers students the opportunity to pay for their education with a low-interest rate loan and a grace period. 
---
More Information on Departments and Fields of Study:
Contact person:
Office of Internet Portals and Social Media, tel.: 267-92-86