In March 2020, South Ural State University, the Ministry of Construction and Infrastructure of the Chelyabinsk Region, and the South Ural Chamber of Commerce and Industry organized a competition of projects to create a comfortable urban environment in the municipalities of the Chelyabinsk Region as part of the Housing and Utilities Exhibition Forum 2020.
Students of the SUSU Institute of Architecture and Construction took an active part in the competition: student teams visited the municipalities, and the meetings were held with the heads and chief architects. During the working meetings, the students received the assignment and started implementing their projects.
Six projects were submitted for the competition:
Architectural concept for the improvement of the public garden of the Yuzhniy microdistrict (Yuzhnouralsk);
"Draft design for the improvement of the embankment of the Kyshtym River" (Kyshtym);
"Improvement of the territory of the "Yunost" Youth Creativity Centre named after academician V.P. Makeev" (Miass);
"Reorganization of the theatre venue in Chelyabinsk" (Chelyabinsk);
"Improvement of the area of the railway station and the adjacent public garden named after I.N. Bushuev" (Zlatoust);
Architectural concept for the improvement of the public garden of the "Metallurgists" Recreation Centre in Nizhniy Kyshtym (Kyshtym).
All the projects were highly appreciated by the experts and the jury of the competition. In August 2020, a public garden project was implemented in the new Yuzhniy microdistrict in the city of Yuzhnouralsk according to the draft design of the SUSU students.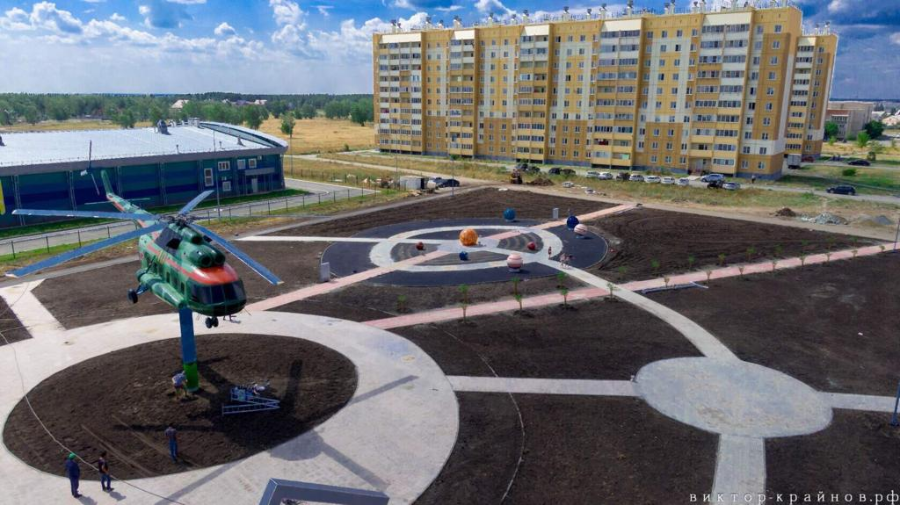 "The competition allowed our students to show not only all their creativity, but also the high quality of training they received at the Institute of Architecture and Construction. Within just three weeks, according to the assignment of the heads of municipal authorities and chief architects, draft designs of five territories were completed and successfully defended before the jury. Yuzhnouralsk was the first city to implement the project, where a public garden was opened for the residents of the new microdistrict," said Ivan Sukhikh, Director of the Centre for Work with Applicants.
Contact person:
Evgeniy Zagoskin, Office of Internet Portals and Social Media, 267-92-86