SUSU is famous for its strong academics and teaching professionals, who not only pass on the accumulated knowledge to students but also conduct breakthrough research in various fields. Associate Professor of the Department of Journalism, Advertising and Public Relations, Candidate of Sciences (Pedagogy) Irina Lychagina shares on the creation of a new laboratory of neuromarketing at SUSU, as well as on what one needs to do to become successful in one's profession.
— For how many years have you been connected with the university?
— I have been working at SUSU starting from 2006, though in the system of higher education my experience already amounts to more than 30 years. I obtained my second higher education in Marketing here at SUSU, so I consider this university to be my Alma Mater.
— What can you say about modern SUSU, what motivates you in your work here (some opportunities, interesting students, equipment, etc.)
— SUSU has always been and still remains a major scientific centre. It is filled with the spirit and energy of cognition, which is magnetic, and as practice shows, everyone, who has ever had any connection to it (studied, worked, or did research here), remains on its orbit. I love our university, and this is my main motivation.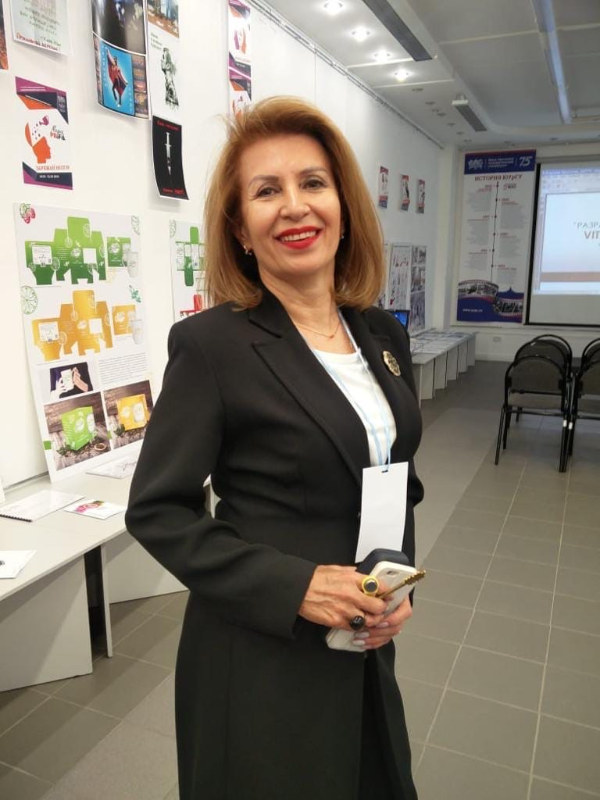 Photo: Irina Lychagina
— Could you please tell us more about your achievements in science/ your field of interest?
— We are currently working on creating a Laboratory of Neuromarketing Studies at our university. Neuromarketing is a cross-disciplinary science, which is on the intersection of several fields of knowledge: neuroscience, economics, and traditional marketing. This is a modern field, but one that is taken by the research community quite ambiguously. Our goal is to provide our students with such knowledge and technologies, which would allow them to build successful career by improving the efficiency of the marketing process.
— What qualities/which people/someone's post on the Internet, etc., did lead you to engage in your field of interest?
— One of the reasons is the need for a deeper studying of the mechanisms of the effect from advertising messages. Teaching our students the basics of marketing communications, we always put the stress on their efficiency, which depends on multiple aspects. Certain elements of communicative messages are perceived consciously or unconsciously; are remembered or remain unnoticed by potential consumers; differently affect different target groups (which vary in age, sex, social status, level of education, etc.). Studying these mechanisms will help make reasoned decisions with regard to promotion, and that is exactly what specialists in advertising and public relations need.
— Who supports your undertakings; do you have disciples?
— All our department's teaching staff in their research can count on the understanding and support from the Head of the Department of Journalism, Advertising and Public Relations, Doctor of Sciences (Philology) Liudmila Shesterkina, who is a professional with rich practical experience and the talent of scientific foresight.
We have common scientific interests and many-years' joint activities with Anna Cheredniakova, Doctor of Sciences (Pedagogy) and my colleague at the department. In the 2019-2020 academic year we have become co-managers of the Enterprise Promotion project, on which, as we see it, the neuromarketing studies in the format of project-based learning will be based.
— What, do you think, one needs to do to achieve big success in this field?
— As a rule, success in any field is a result of hard work. Besides, since this is a cross-disciplinary field, we need to consolidate the efforts of different subdivisions and departments within our university; we need a laboratory to conduct research and a relevant equipment. We live in an age of technologies, which are being actively used in communications and are quite promising. I believe that we will be able to provide our students with new knowledge by using new technologies.
Contact person:
Evgeniy Zagoskin, Office of Internet Portals and Social Media, 267-92-86