The Mannequin Theatre Studio of South Ural State University held "With Song through Life" concert with the members of the SUSU Original Songs Club.
The Club was established in 1978. And later many of its members became well-known bards in our country. One should mention Nikolay Yakimov, Andrey Kramarenko, Aleksandr Dereviagin, Yuriy Benditovich. Today the Original Songs Club headed by Mikhail Astvatsaturian continues its creative activity.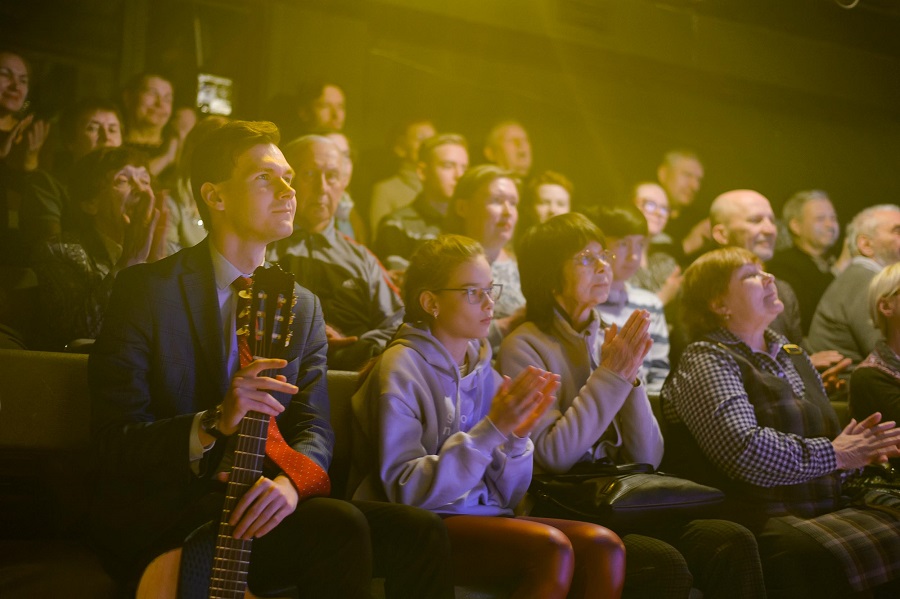 On February 15, a recital was held in the Mannequin Theatre Studio at the initiative of former students and members of the Original Songs Club. The most important listeners, friends and relatives of the Club members were among the spectators.
"Many of my former students, members of the Original Songs Club, have already become moms and dads. One of our participants celebrates her birthday today and treats us with cakes. We have a very warm, comfortable and family-like atmosphere. Today we have presented our original bard songs. I have always taught my students to sing songs they want, however not to forget about original songs as they have souls," says Mikhail Astvatsaturian.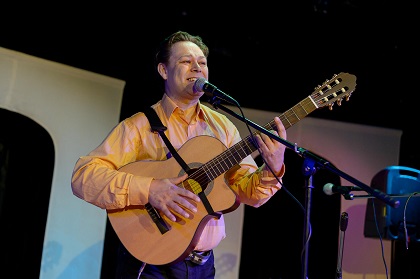 At the concert the participants performed songs of both their own composition and of well-known authors. Every composition was warmly greeted with applause by the audience. To wrap up, all members of the Original Songs Club headed by Mikhail Astvatsaturian performed their favourite song Volshebnik (Wizard).
One should note that members of the Club become laureates of many festivals every year. Alumni Dmitriy Kucherenko, Dmitriy Oksenchuk and Aleksey Golovanov are the laureates of the Ilmeny Song Festival, Agidel Regional Festival in Ufa, Listopad Regional Festival in Snezhinsk. The stars of the current generation of the Club Polina Kovalenia and Olga Zakharchenko became laureates of Morozko Regional Festival in Ozyorsk and Student Spring Festival in Chelyabinsk.