On October 20, all the cooks of the world are getting prepared to celebrate their professional holiday – International Chefs Day*.
The profession of a cook or a technologist will always be in demand. There is no secret: everyone loves to eat, so the ability to cook food is always an excellent source of income. The ability to create a cooking technique (including brand new), i.e. what and how many food supplies are needed, in what sequence and at what temperature they should be cooked, how long it will take to cook, how much the prepared dish will weigh, is very important. But what qualities are required to become successful in this area? A person should have a certain set of personal and professional qualities, such as responsibility, neatness, consistency, cleanliness, attentiveness, good memory, active imagination. And also a good eye, taste and colour perception, time management, good coordination of movements, quick thinking and action and high degree of efficiency mean a lot.
Professional qualities are specific theoretical knowledge and practical skills. A true cook should know sanitary standards, safety regulations, techniques of cooking certain dishes, ability to assess the quality of food, competence in handling kitchen equipment. But the most important quality is commitment to excellence in the profession.
In order to become a highly qualified specialist and gain versatile knowledge and practical skills, you can get your higher education at South Ural State University in the School of Medical Biology and at the Institute of Sports, Tourism and Service undergraduate programs (Plant-Based Food Products, Animal-Based Food Products, Product Technology and Catering Organization) and Master's programs (Plant-Based Food Products, Animal-Based Food Products, Product Technology and Catering Organization, High-Quality Production of Functional and Special Purpose Food).
We ask international students of SUSU some questions about Russian and their national cuisines, why they chose our university and how they plan their future.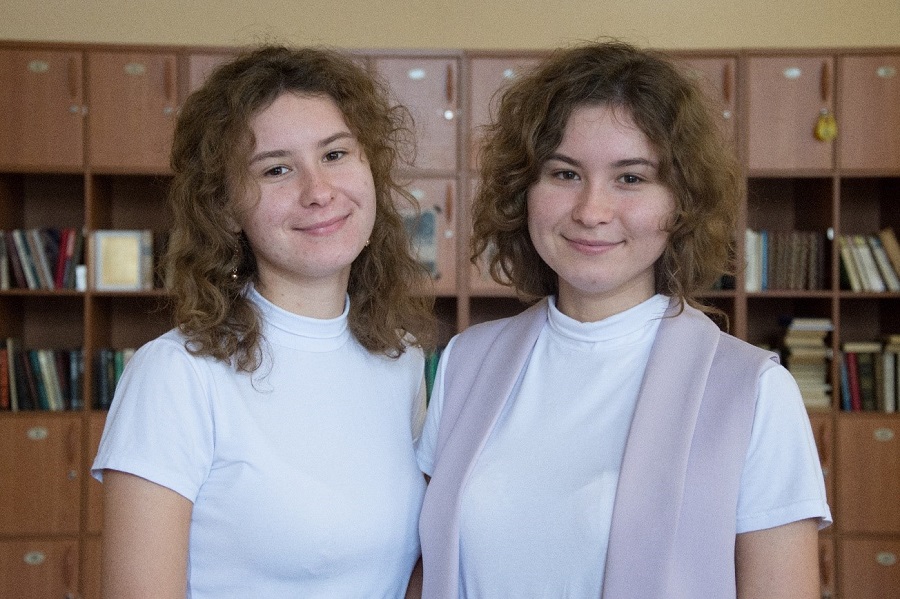 "From my childhood, I was interested in everything connected with food and its preparation. I watched my mother cooking and tried to cook myself. When I started to think about my future profession I decided to become a technologist. I learned that SUSU is in the top 100 best universities in Russia. Later, my friends told me that they really enjoyed studying at the university and advised to enter there. That's why I am here! My favorite dishes of Russian cuisine are vareniki and pelmeni. Once I offered our Chinese dorm mate some fried vareniki and he really liked them. I cook Kazakh dishes less often, because cooking them is time-consuming, but I really love beshbarmak and baursaki," says Yulia Zaitseva (a student from Kazakhstan, studying at the Institute of Sports, Tourism and Service, Product Technology and Catering Organization).
"My choice of profession was influenced by my sister's passion. She told me about cooking techniques and recipes. And I decided to get the same profession. Now I work in a Georgian restaurant, helping in the kitchen and in the hall. I love khachapuri very much. But my favorite dishes are squash pancakes with garlic and sour cream and cheese soup with crackers. In the future, my sister and I want to open our own restaurant with home atmosphere and delicious cuisine," adds Anastasia Zaitseva (a student from Kazakhstan, studying at the Institute of Sports, Tourism and Service, Product Technology and Catering Organization).
"Since my childhood I loved to cook and understood that I could develop my skills in the field. I tried myself in other activities, but after a month I got bored. Therefore, I chose culinary arts. In the 11th grade I learned about SUSU at the Kyrgyz Embassy. Representatives from SUSU told me and my classmates what professions we could get at the university. So I came to Chelyabinsk. Now I can perfectly make different Russian pies and rolls. From Kyrgyz cuisine I really like pilaf, beshbarmak, samsa, baursaki, oromo (steamed roll of pastry stuffed with finely chopped meat and vegetables). The most important difference between the modern culinary traditions and the traditions of our grandmothers is that earlier everything they ate were divided only into flour dishes and meat dishes. Now there is a large selection of spices, fish, seafood, which makes our diet more varied and interesting. In my studies best of all I like professional subjects when we study to cook different dishes, how much and what food supplies we need for this dish, what should be added to get the right consistency. I plan to graduate with Bachelor's and then Master's degrees and open my own bakery," says Ayana Aiypova (a student from Kyrgyzstan, studying in the School of Medical Biology, Plant-Based Food Products).
*The profession of a cook is quite old, but until the beginning of the 21st century there was no professional holiday for those who cook delicious dishes. In 1920 the Swiss Federation of Chefs introduced the idea of ​​an international association and in 1928 WorldChefs, the World Association of Chef Communities, was established in Sorbonne, Paris.
The association has grown into a worldwide organization designed to educate people about the importance of proper nutrition. But only in 2004 the association got the idea to establish their professional holiday and celebrate it on October 20. The holiday has become international - it is celebrated in 70 countries of the world. The goals of the International Chefs Day are to demonstrate the importance of the profession, exchange experiences, to use imagination in the process of cooking. This day different clubs and organisations have events where cooks compete with each other in cooking skills, restaurants and cafes hold events to acquaint visitors with new dishes from the menu, culinary exhibitions are organized to cook dishes of great proportions. For example, they bake the largest cake, a huge pizza or make a giant sandwich. Often this is how new records appear in the Guinness Book of Records.