On September 7, the Day of the City of Chelyabinsk, South Ural State University tool part in the Parade of First graders held in the Central Park of Culture and Recreation named after Y.A. Gagarin. The large-scale event arranged by Intersvyaz company was held for the 7th time. SUSU presented 12 interactive venues for children where they could learn about the most in-demand professions.
Every year, SUSU takes part in arrangement of the event called The Parade of First Graders targeted at early professional orientation of children who have entered the new stage of life called School. Here they learned about various professions and even tried themselves as specialists in multiple spheres.
"This year, the number of venues of South Ural State University increased. We present unique expositions of schools and institutes as well as a poster of the SUSU Military Training Centre. We also offer to have a look at posters prepared by SUSU's partners: Municipal Centre of Professional Orientation of Children Palace of Pioneers and Schoolchildren named after N.K. Krupskaya and the Quantorium. All of them excite a great interest among children: they can touch unique exhibit items, play with interactive objects and learn a lot of new things," said the university's Deputy Vice-Rector for Academic Affairs, Yulia Bolotina.
At the venues of SUSU, first graders and their parents could learn about the job of lawyers, forensic scientists, economists and managers, linguists, historians, psychologists, journalists, technologists, designers, architects, builders, IT specialists, military officers and many others.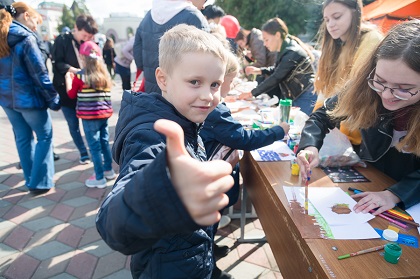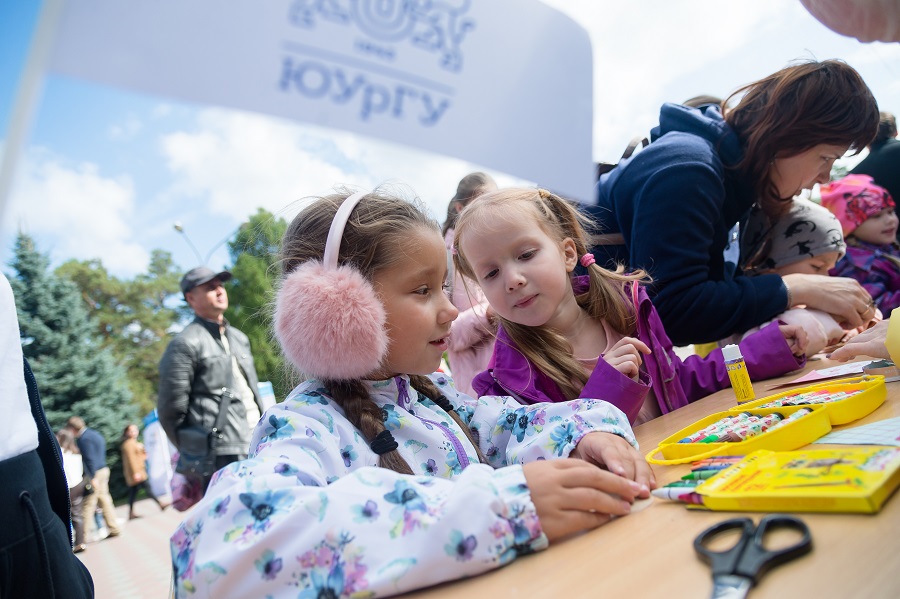 All venues of the university were interactive. Many schoolchildren have been interviewed for the first time for SUSU-TV student Television and Radio Company, tried painting volumetric pictures, assemble applique ornaments in the form of their favorite delicacies, checked authenticity of currency notes and watched chemistry experiments.
This year at the Parade of First Graders, archaeological findings from the territory of the Southern Trans-Urals were exhibited for the first time together with their precise copies made at the SUSU Laboratory of Experimental Archaeology.
"This stand exhibits objects used by historians and archaeologists. We have originals of stone tools, fragments of ceramics dated back to the Stone and Bronze Ages, as well as replicas of ancient objects made in our Laboratory where we can reproduce the technology of the past. Here we have replicas of arrow heads, knives, stone axes, tools for stone carving and even ceramic toys. We also exhibit metallic weapons and household items. We show them to children and tell them how and why they were used," said Head of the SUSU Laboratory of Experimental Archaeology, junior research fellow of Eurasian Studies Research and Education Centre, Ivan Semyan.
SUSU playgrounds where all the willing could draw graffiti or play Jenga, bars for which were made of lightweight foam plastic, excited special interest among children.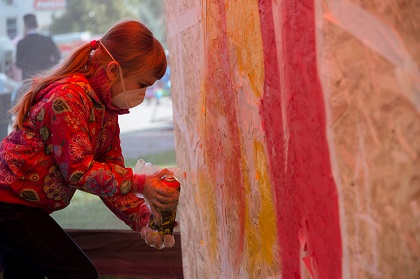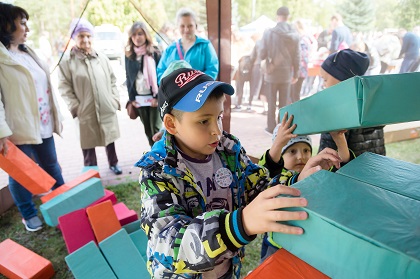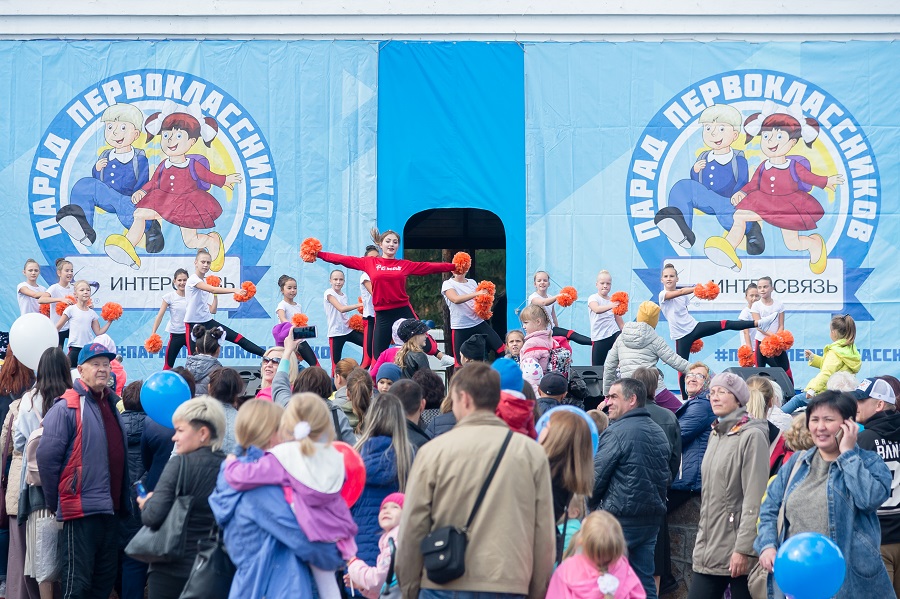 "This year, my son started going to school and we were invited to take part in the Parade of First Graders. We have already had a look at several SUSU posters and even played 3D Oughts and Crosses at one of the venues. Here we have a lot of positive emotions and many things that are informative and interesting for children," said Ekaterina Mashina.
Let us note that the Parade of First Graders is held in the frameworks of a project called "Children are Our Future!". Initiated by Intersvyaz company and supported by local governments, the holiday for first graders and their parents also took place in Miass, Magnitogorsk, Zlatoust, Ozyorsk, Troitsk, Yuzhnouralsk, Kamensk-Uralskiy, Kurgan and in the cities of the Sverdlovsk region.