South Ural State University continues welcoming international students the number of which this year has significantly increased. Those who arrive get greeted by a team of SUSU tutors who help them adapting and blend into the campus life.
As of today, tutors have already greeted 52 students from 12 countries such as China, Indonesia, USA, Bangladesh, Cameroon, Sudan, Senegal, Ghana, Egypt, Iran and the near-abroad countries. Within the next several days, they are going to help international students adapt at the university and feel like home.
 "Work of a tutor starts several days before the arrival of students: we get familiar with a student via email, tell him or her what to expect and what clothes to bring. We like working with all the countries because every student is special, everyone has different culture and customs. We have tutors who prefer working with China, someone likes working with near-abroad countries, and some choose exotic countries," says tutor Andrey Melnikov.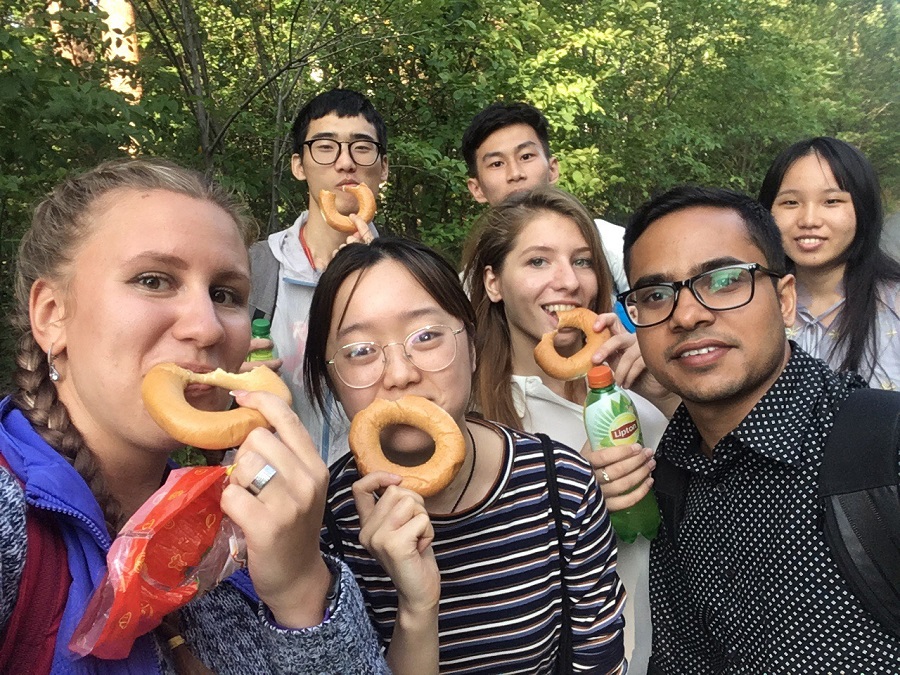 International students choose absolutely various majors. Students from China most of all come to study economics and mechatronics in English. Representatives of near-abroad countries most frequently get enrolled to the Institute of Engineering and technology, Institute of Architecture and Construction, School of Electronic Engineering and Computer Science, School of Medical Biology and the Institute of Natural Sciences and Mathematics. Students from Arab and African countries come for pre-university training to learn Russian language in order to enter the university afterwards.
"I can speak Chinese language so I always meet and greet Chinese students. As a rule, everything goes smoothly, though disarrangements happen as well. Once I had to welcome a group of 25 Chinese students at a time. We brought them all to a bank and simply paralyzed its operation; all the bank's officers were very surprised. We never repeated this mistake and decided to bring students in small groups, so we get experienced with time," says tutor Arina Savelyeva.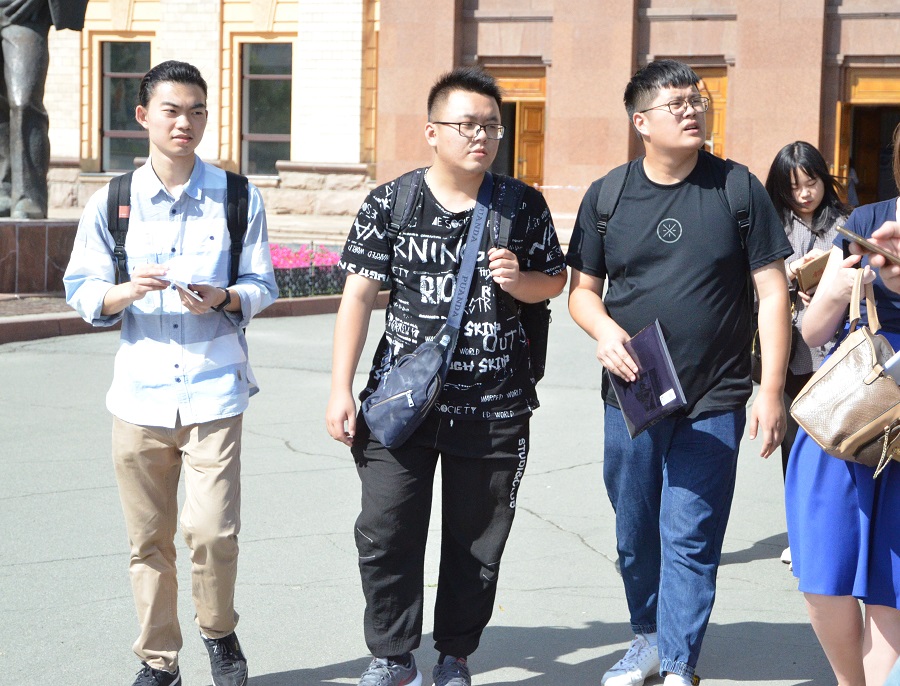 It is often that unexpected situations occur in tutors' work. For example, when international students can only speak their mother tongue, tutors have to cooperate with translators. Sometimes there are difficulties with document execution. According to tutors themselves, they work to overcome all these difficulties, and the main reward for them is happy and grateful students. The work of tutors imposes many responsibilities: a tutor must look deep into the problem of an international student and help solving it quickly.
"I've chosen SUSU because our university cooperates with yours within international projects and I know about the high quality of training at your university; besides, I would like to learn more about Russia. Now I barely know anything about Russia, but I think that after living here for a little longer I will visit interesting places and sights and fall in love with Russia. We are very grateful to Arina for her help with going to the bank, executing the documents and issuing the medical insurance; thanks to her, now we clearly understand what needs to be done," said Zhao Jun, a student from China.
At the moment, the team of tutors has only welcomed a small part of those admitted to SUSU. This year, the university expects to welcome about 700 international students.
More details about the tutor programme is available in VKontakte group: vk.com/susu_tutors.