Students and lecturers from the Department of Journalism and Mass Communication of the Faculty of Journalism at SUSU ISSH have successfully completed their study at the International Summer Academy of Mass Media at the Aristotle University in the city of Thessaloniki (Greece). International Summer Academy of Mass Media is an educational forum designated to study new tendencies in mass media and journalism. This year, Thessaloniki brought together 42 attendees from Italy, Russia, Germany, USA, China and Turkey. The main spheres of study were information verification and mobile journalism.
"We listened to speeches by professors and practitioners in the sphere of journalism from America, Great Britain, Germany, Serbia, USA, Italy, Korea, Greece, Belarus and Russia," said Associate Professor at the Department of journalism and Mass Communication, Candidate of Sciences (History), Olga Kharitonova. "The programme consisted of various master classes on such topical matters as new business models in mass media; qualitative journalism and yellow journalism; journalism education: development outlooks and information verification: fake photos and videos; changing the formats of information giving; visual storytelling."
Special attention in the programme was paid to the issue of complying with ethics in a journalist's activity. Anita Fabos, a Professor at Clark University, and Leora Khan, Executive Director of Proof Company, based on the principles of social justice, talked about the job of a journalist in contradictory situations, using the example of the refugee problem. Nadezhda Azhgikhtina, a Professor at Moscow State University, went on the subject, having dedicated her lecture to social protests.
"In my opinion, PR and journalism have a lot in common: for example, ethical regulations are important in the both spheres; therefore, as a future specialist in the sphere of PR and advertising, I think that many lectures were useful for not only people practicing journalism but to future PR and advertising specialists as well," Evgeny Anisimov, a first-year student of the Department of Journalism and Mass Communication majoring in Advertising and Public Relations, expressed his opinion.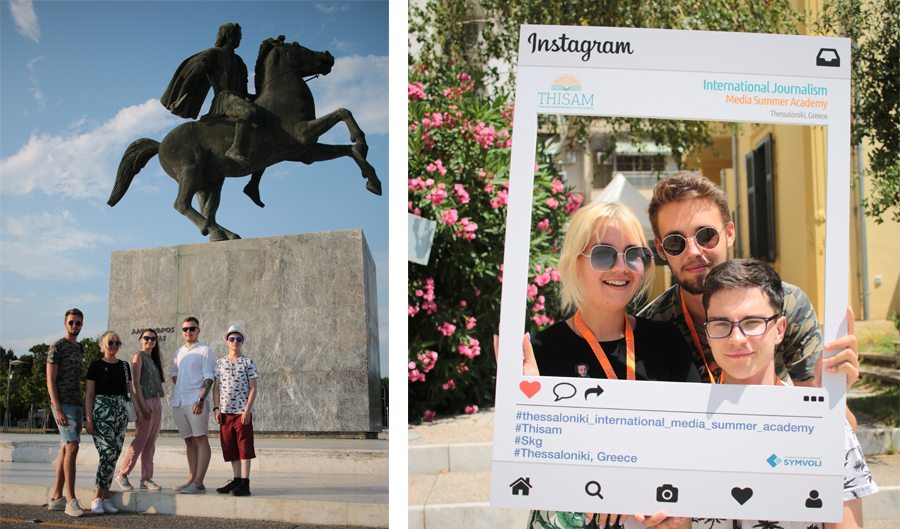 The majority of master classes were based on research which are of a serious interest for both lecturers and students. And due to the fact that all classes were held in English, every attendee has got an excellent opportunity to improve one's English.
"Within the week of studying, we attended more than 30 master classes held by leading journalists and lecturers from European higher education institutions. At their lectures, we considered the problems of fact-checking and information verification, analyzed the system of mass media in Europe and Russia, and reviewed trends in the sphere of media. Creative assignments, such as record a video or solve a case, were interesting as well. Another important thing was the fact that training at the Academy of Media was conducted in English: this allowed us enhancing the level of our knowledge in this sphere," Arina Marfitsyna, Head of the SUSU 360-Degree Multimedia Educational Newsroom, described her impressions.
All attendees were awarded certificates on completion of the International Summer Academy of Mass Media and are determined to apply the acquired knowledge in their further study and work.