Foresight sessions arranged within the Admissions Campaign – 2019 finished at South Ural State University. Within the events organised by SUSU schools and institutes, university applicants and their parents could learn more about advantages of each subdivision, as well as ask questions about admissions and the process of studying.
SUSU schools and institutes held a number of events within which university applicants had a chance to meet representatives of the university, visit laboratories and research and education centres, and take part in master classes.
School of Economics and Management
A special programme was prepared for the university applicants who chose the School of Economics and Management. The programme included master classes, training sessions, trivia and business games, designated to provide a comprehensible review of topical spheres of study at SEM. The soon-to-be students were told about development of business, logistics, marketing, work in the sphere of customs regulation, and many other things. In particular, thanks to the foresight session at SEM, university applicants could learn about the things necessary for a correct production process management.
"For university applicants, we held a business game on simulation of manufacturing activity at an enterprise. We carried out simulation of manufacturing process at an enterprise, created production units, storage rooms, shop floors, and everyone performed one's operations. In a result, we obtained a certain volume of products with a certain cost, then we calculated labor productivity of each person as well as self-cost of these products, and analyzed our mistakes. We determined where we lacked workforce and how to improve the production process. In such a work, it is necessary to demonstrate analytical abilities as it is necessary to understand the way it is all functioning while mastering theoretical disciplines," said senior lecturer at the Department of Economics of Business and Project Management, Natalia Oreshkina.
During the foresight session, SEM representatives told university applicants about gaining practical experience in the frameworks of project-based learning, the ability to undertake internships in partner companies of the university, as well as about prospects for employment of alumni to economy-related subdivisions at the largest industrial enterprises, banks, audit and consulting companies, and many others.
Institute of Linguistics and International Communications
Within the foresight sessions, events were also held at the Institute of Linguistics and International Communication. University applicants met the Director of ILIC, Elena Yaroslavova, who talked about specificity of the Institute and the possibilities for self-fulfillment of students:
"ILIC is a multifunctional and multicultural institute. Here we created a poly-language environment which provides students the experience of intercultural communication, which is very important for professional growth. We have many outlooks for students' self-development. First of all, this is a chance to choose a foreign language for learning. Second, this is inclusive learning when third-year students can spend a whole year in the country of the language under study. Third, this is extensive use of information technology. The Institute has language labs, classrooms for synchronous translation, and many other things," noted the Director of ILIC, Elena Yaroslavova.
Within the event, each student could ask ILIC lecturers questions regarding the major they've chosen. They learned about the possibilities to take part in language schools and internships abroad, the prospects of employment in foreign companies, the obtainment of IELTS international certificate, and communication with SUSU's international students from 52 countries. Moreover, within the foresight session, university applicants took part in a master class entitled "New Technology in Linguistics" and passed a test with the use of a unique software for listening comprehension practice, which has been developed at the university.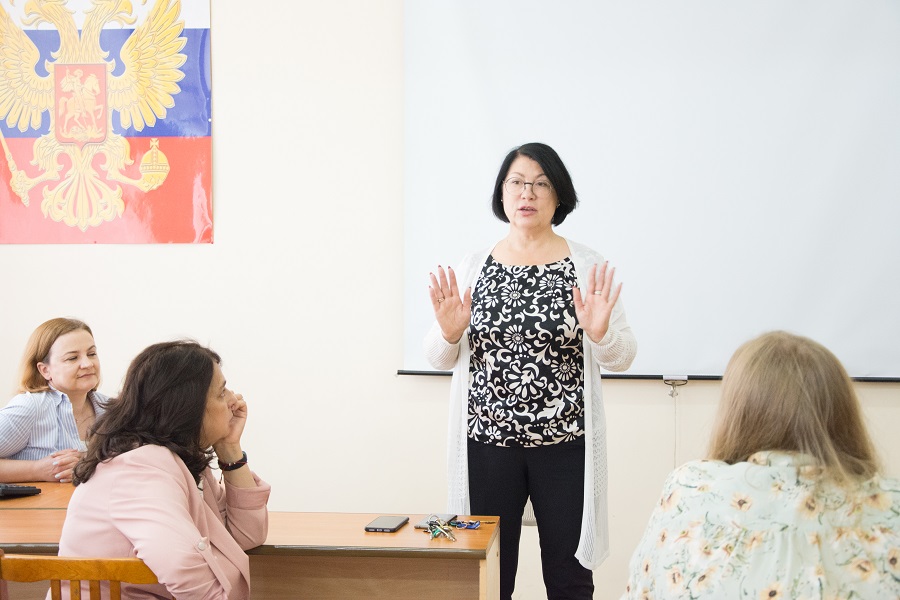 "I would like to get enrolled to the Institute of Linguistics and International Communication because I find learning foreign languages as well as their origin and development to be very interesting; I like getting submerged into the culture of various countries. I've been studying English for eight years already, so I'd like to start learning new languages. In the future, I would like to work in diplomacy-related sphere and contribute to communication between countries," said an applicant to SUSU ILIC, Sofia Kornaeva.
Institute of Law
For future lawyers, attorneys, forensic scientists and specialists in the sphere of law enforcement activities and legal support of national security, meetings were held with representatives of the Institute of Law. The Institute's Deputy Director for Academic Affairs, Natalia Tkacheva, told university applicants about demand for specialists who got their degree in jurisprudence at SUSU:
"We perform training of specialists in various spheres: officers of law enforcement bodies, forensic scientists and lawyers who can work in the judicial system as well as in prosecution offices, investigating committee, human resource offices, and legal departments of various enterprises and organisations. We have established cooperation with many employers. Serious companies and organisations of the region are interested in our alumni because they need specialists with high-quality degree in jurisprudence."
University applicants learned about the system of elite training, in which the Institute of Law is included. There are exclusive curricula developed for students of elite training groups; within these curricula, they can choose the most interesting major and get developed in it. Soon-to-be students also visited the Laboratory for forensic processing of documents and the Laboratory of photography and forensic video, where they could talk to experts leading in the sphere of legal analysis.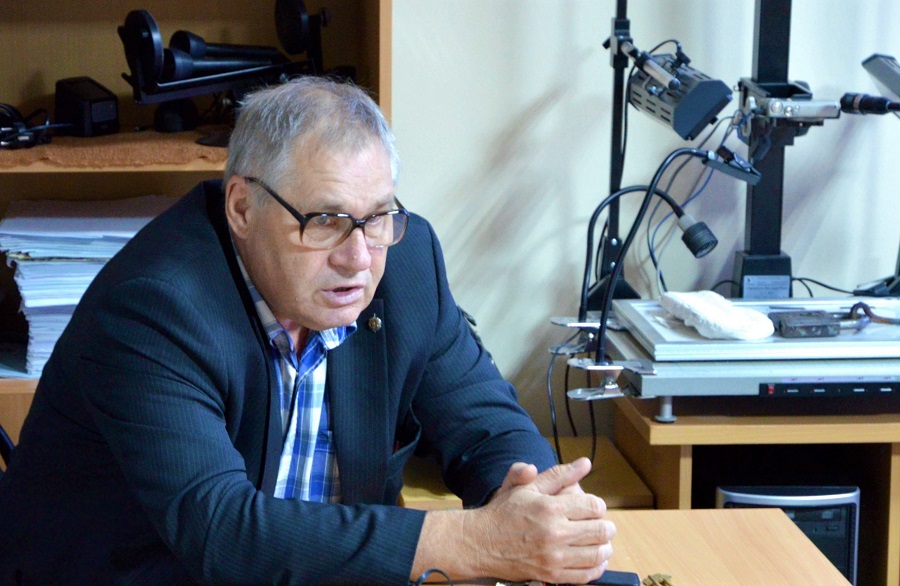 Let us note that a number of events is planned to be held for SUSU applicants in the nearest future. Also, on July 27, an Hour with the Rector is to be held, within which enrollees will be able to learn about the admissions procedure and the other important issues.
As a reminder, detailed information about SUSU advantages, the order of admissions, special terms and many other things is available at a special portal for applicants to South Ural State University.