Today, the 18th International Youth Congress on Advertising and Public Relations called "Media PROFILE" started its operation at SUSU within the Communication Leader of the 21st Century Scientific and Educational Forum.
The Congress was opened by a member of SUSU's Supervisory Council, Doctor of Sciences (Politics), Director General of International Press Club Communication Agency, main research fellow of the Federal Research Centre of the RAS, Professor at the Peoples' Friendship University of Russia, academician of the Russian Academy of Public Relations, Aleksandr Chumikov. In his speech, he noted the following:
"Media PROFILE International Youth Congress on Advertising and Public Relations provided all participants with a unique opportunity to comprehend topical ideas and trends regarding communication, develop research and engineering skills, show one's artistic abilities, and find new friends creative communication with whom will allow everyone to discover perspective edges in one's professional and personal fulfillment."
Key event of the Congress was an exciting information-and-intellectual battle entitled "A Hero's Profile". Students in a game format presented different variants of their vision of a hero of contemporary media space.
"It is for a reason that the main hero of the game was the expert of Russian PR, our amazing guest, Aleksandr Chumikov," commented Dean of the Faculty of Journalism, Doctor of Sciences (Philology), Liudmila Shesterkina. "His multisided professional biography, his path in the profession, the highest level of intelligence, active life position, and active participation in operation of the SUSU Supervisory Council excited a vivid interest among students of various years of study and even of various majors. Groups fiercely protected the images of a contemporary communication hero, created by them during the battle."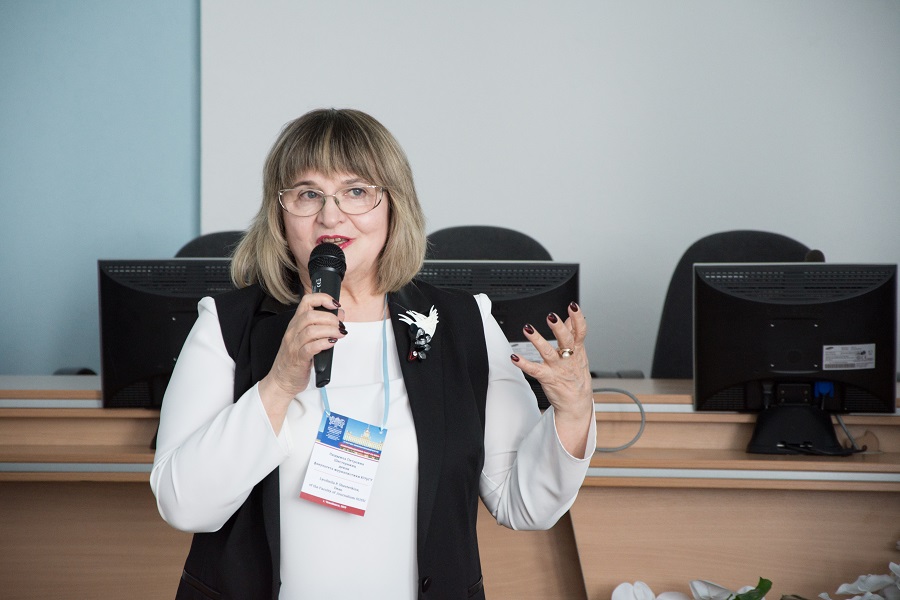 There are other creative professional activities in the sphere of advertising and public relations scheduled in the programme of the Congress: there are an exhibition of advertisement-and-graphic artworks, presentations of media projects within the PR-PROFILE contest, master classes and training sessions held by highly trained specialists. Among them are: Head of the Press Service of the Ministry of Social Relations of the Chelyabinsk region, Elena Davletshina; SMM specialist of the Marketing and Advertisement Department at the Fianit-Lombard LLC, Anna Lavrova; designer, advertising specialist, teacher at the ARTA Design and Education Centre, Daria Maltseva, and others.