Faculty of Journalism of Institute of Social Sciences and Humanities of South Ural State University sent creative works of students and academics to the World Journalism Education Congress (WJEC-5) Competition, which will take place in Paris in July 2019. The main task of the Competition is to distinguish talented students and academics.
"In the frames of the Competition for the best journalistic work among the world's schools of journalism, SUSU participates in three categories: Television Journalism, Radio Journalism, and Photo Journalism. Students and academics of the Department of Journalism and Mass Communication prepared all programmes and materials in the best media laboratories of the university: SUSU-TV Television Company, Radio SUSU Editors Office and Production Photo Studio. For us, this is a kind of verification of the level of professionalism of our students and academics," said Dean of Faculty of Journalism of Institute of Social Sciences and Humanities, Doctor of Sciences (Philology) Lyudmila Shesterkina.
"Tabula Rasa", the student scientific programme, which talks about the scientific developments of SUSU, demonstrates the high scientific potential of the university, introduces the university laboratories and explains many everyday phenomena of our life from a scientific point of view, participates in the Television Journalism nomination.
 "The Cultural Bridge", the radio programme of the second year student Marina Terentyeva and academics Ksenia Zabolotneva and Anna Krasavina, participates in the Radio Journalism nomination and gives an idea of SUSU as of an international, multicultural university, which speaks many languages and unites Europe and Asia.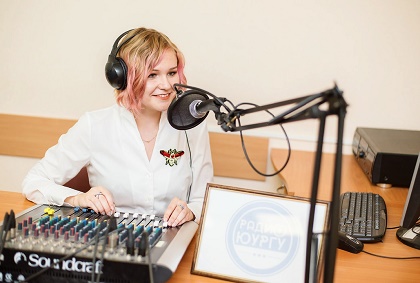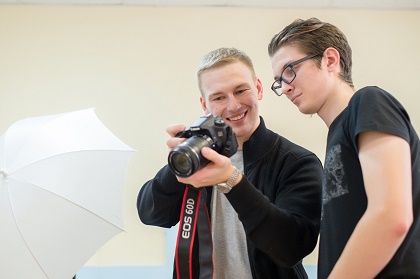 A photograph "Unity" participates in the Photo Journalism nomination. The author of the photograph is Oleg Igoshin, Head of Production Photo Studio, Editor of the Internet Broadcasting Department of Marketing and Strategic Communications Department. The picture shows the end of the choreographic performance of Deep Vision, the university dance team, when all the dancers merge into one. The meaning of the composition is that all the people on Earth are one family.
In accordance with the regulations on the Competition, all creative works of the SUSU Faculty of Journalism are in English. All applications will be reviewed by world-class professionals during the World Journalism Education Congress.