On February 2nd, the final round of Zvezda (Star) Multidisciplinary Engineering Olympiad started at South Ural State University. This intellectual competition mostly aims at finding the most bright and talented students, who will become the future elite of our country.
The Olympiad's selection stage was held as two rounds: in-person and online ones. Pupils of the 6th to 11th grades competed in their knowledge of Russian, natural sciences, social science and history. Moreover, high-school pupils demonstrated their competences in law, economics and psychology. Also, pupils of the 7th to 11th grades completed the contest tasks under the Engineering and Technologies category.
"On February 2nd and 3rd, the final round of Zvezda Multidisciplinary Engineering Olympiad started at South Ural State University. More than 2,000 participants came to demonstrate their knowledge in Russian, materials technology and mechanical engineering.

Once the pupils went through the registration procedure, they were accompanied to academic rooms, as per their grade, where they were given 3 hours and 55 minutes to complete the Olympiad tasks writing the results in special worksheets. The total of more than 327 thousand school kids from 80 regions of Russia took part in the selection stage," says Deputy Dean of the SUSU Faculty of Pre-University Education Ivan Sukhikh.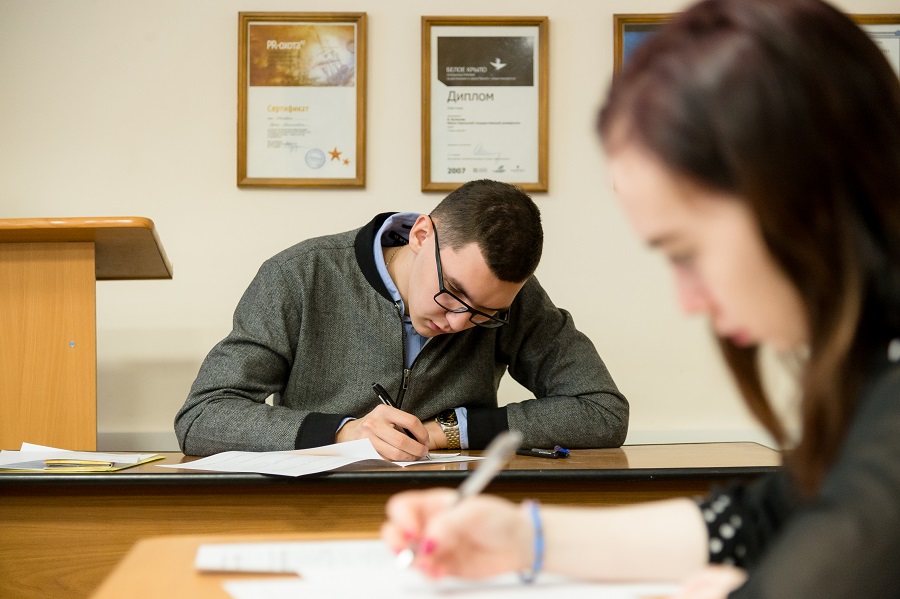 For the Olympiad in the Russian Language, more than 1,500 pupils came to participate and demonstrate their knowledge in this discipline. Among them was an 11th-grader from School No.81 Yuliana Repchenko.
"I decided to try myself in the Olympiad under the Russian Language category. This is one of the compulsory subjects when taking the Unified State Examination (EGE), that's why I decided to test my knowledge in a format new for me. When I finish school, I'd like to enrol with the SUSU Faculty of Sociology. I believe that I would get good practical knowledge in this university!"
South Ural State University acts as the organizer and coordinator of the Olympiad, and among its partners are 70 other leading universities of our country.
For details on the venue of holding the final round of Zvezda Multidisciplinary Engineering Olympiad, the information on who is eligible to participate in it, as well as to learn about the rules of holding this competition, please visit the Olympiad's official web-site.