One of the main competitive advantages of South Ural State University is its geographical location. The university is located on the border of Europe and Asia, and representatives of more than 50 countries are studying in the university's walls today. Postgraduate student of the SUSU Institute of Sport, Tourism, and Service from Uzbekistan, Giyosiddin Shokir Ugli Abdikokhkhorov told us about why Russian education is considered prestigious and why international students choose SUSU.
‒ How did you enroll at SUSU? Why did you choose this university in particular for your higher education?
‒ I came to Chelyabinsk for the first time in 2012 as a bachelor's student of the Tashkent State Agrarian University in Uzbekistan. I completed practical training at one of the agro-holdings in Chelyabinsk. I have also been in other cities in Russia such as Yekaterinburg, Kazan, and Ufa, but I liked Chelyabinsk the most. So I decided to continue my education in this city. I also considered the National University of Science and Technology MISiS in Moscow, but I liked SUSU because there are many international students here. It is also one of the largest universities in Russia and is famous abroad. When I applied for a postgraduate program, I took three exams: philosophy, English, and a field-specific exam. I'm now in my first year of study in the Merchandising postgraduate program.
‒ Do you know any other students from Uzbekistan at the university?
‒ Yes, of course. I met other students from Uzbekistan in the SUSU dormitory and at various events that are often organised for international students. Many of them have become my friends. My younger brother also studies in Chelyabinsk. During my time at the university I have also met with students from other students: China, Iran, Iraq, and Tajikistan. We speak often and maintain friendly relations.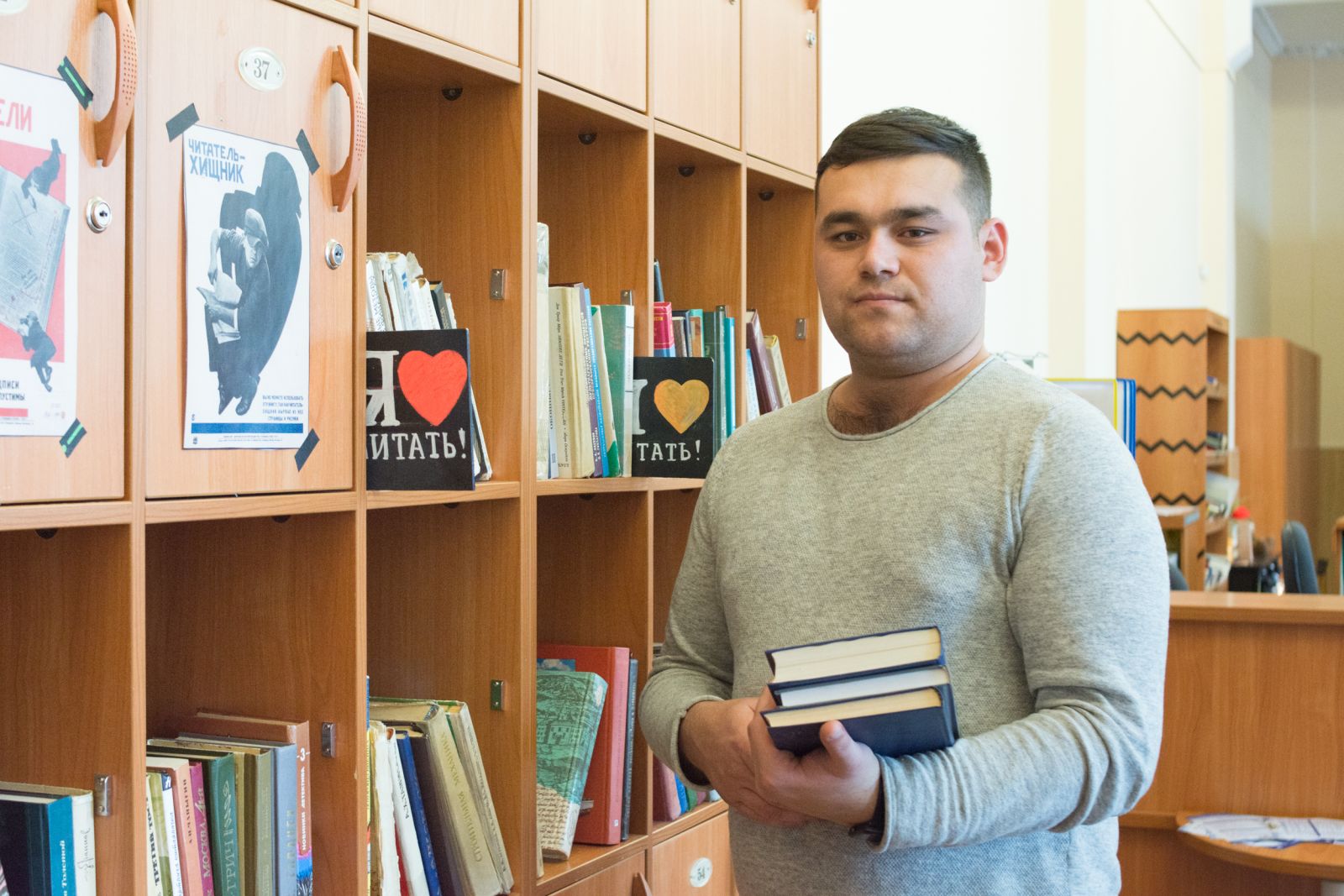 – How popular is Russian higher education among young people in your country?
‒ Russian education is considered prestigious in Uzbekistan. I think that there are many young people who would like to receive higher education in Russia in particular. It not only opens up new possibilities for successful employment, it is also a unique experience.
‒ You study in the Merchandising program. Do you think this is a promising field for work in Uzbekistan and why?
‒ Yes, I think it is promising for building a career in my home country. Agriculture is developing actively and many farms are opening. So, specialists in this field are especially in-demand in Uzbekistan. I believe that my education will provide me excellent prospects.
‒ How do you plan on building your career after graduation?
‒ It's entirely possible that I will teach. I also have a dream that I want to fulfill. I want to open my own business – a sausage factory. I found this interesting when I was completing my manufacturing practical training in a Chelyabinsk agro-holding. I have been working for many years in this field, I know many nuances about producing foods: how to reduce expenses for production without losing quality, how to improve product quality, etc. I am interested in the process of changing the taste of food products and that's why I chose this profession.
‒ What did you like most about your time studying in Russia?
‒ I like the friendly atmosphere and multiple languages spoken there. I also like Russia more than other countries. I feel like home here.
‒ What advice would you give to your compatriots who are planning on enrolling at a Russian university?
‒ I would advise them to begin studying Russian and preparing for their exams in advance. But when studying a foreign language, the most important thing is to speak with native speakers. I would advise them not to be afraid to speak in the other language. Even if you make mistakes or mispronounce a word, you have to try and express your thoughts. If you have mistakes in your speech, others will correct you, and no one will laugh. I also met with the language barrier issue. But now my level of Russian has improved significantly, and I can express my thoughts freely. I would advise everyone enrolling in a foreign university to speak as much as possible with native speakers of the language of the country they plan on studying in.
Press about us