The student sports club of South Ural State University has made it to the list of Top 15 student sports clubs of Russia and participated in the All-Russian Forum.
This year the All-Russian Forum of Student Sports Clubs has changed its venue - it moved from Kazan to St. Petersburg – and increased its scale, since the Association celebrated its first anniversary. More than 600 participants from 65 Russian regions came to discuss the interim progress of the Association of Student Sports Clubs of Russia (ASSCR), assess the future prospects, and specify the main areas of activity.
Our student sports club was represented by four participants, namely the ASSCR Chairman Ekaterina Kalugina, Deputy Chairman Ekaterina Tsypleva, Andrey Kholodov, and head of the Press Office Kristina Ivshina.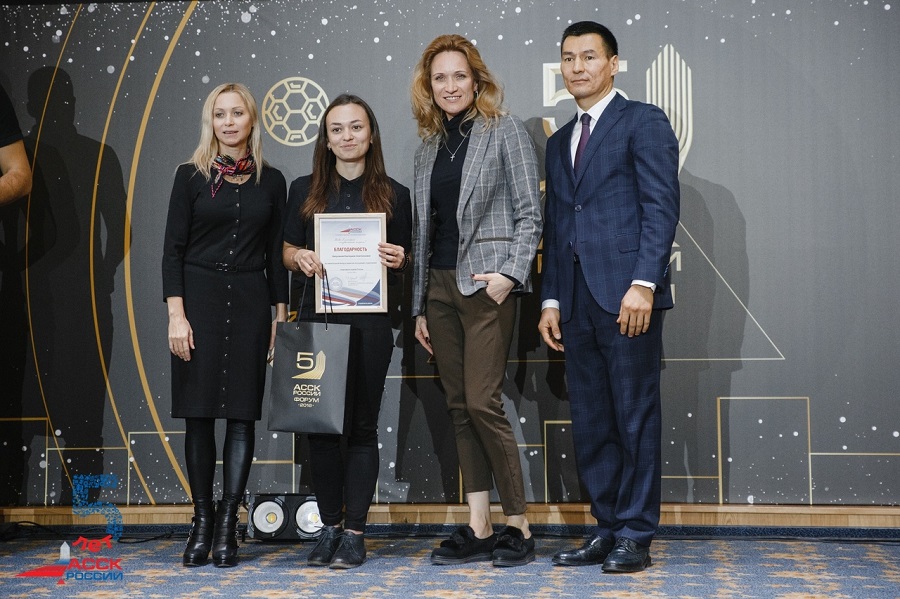 At the opening ceremony among special guests were Elena Berezhnaya (figure skating Olympic champion), Batu Khasikov (many-time kickboxing world champion and the advisor to the head of the Federal Agency for Youth Affairs), and Maria Kiseleva (synchronous swimming Olympic champion). The guests awarded the most active members of ASSCR. These members including Ekaterina Kalugina received certificates "The Star of ASSCR" for their great contribution to the development of the organization.
All participants worked in three sections: event management, sports management, and PR. Different lectures and workshops were organised for the participants by leading speakers, including the famous commentator Vladimir Stognienko.
At the end of the forum, the results of the competition "The Best Student Sports Club" were reviewed. Our club was selected from 71 applicants and made it to the list of Top 15 Russian clubs.
Congratulations and we wish the club further development!