On August 31st, a series of celebrations will be held at South Ural State University on the occasion of the Knowledge Day which will end with a 2018 Matriculation Ceremony. This year the holiday will be special, since South Ural State University will be celebrating its 75th Anniversary in December of 2018.
On August 31st at 09:00, Intellectual Capital 2017-18 exhibition of printed works by the SUSU scientists and lecturers will open.
At 10:00 in the Activity Hall of the Main University Building, a general meeting will be held with the participation of SUSU Rector Aleksandr Shestakov, lecturers, and employees, as well as students.
After that, freshmen will meet the representatives of Institutes and Schools to be handed out student ID cards and to say student's oath.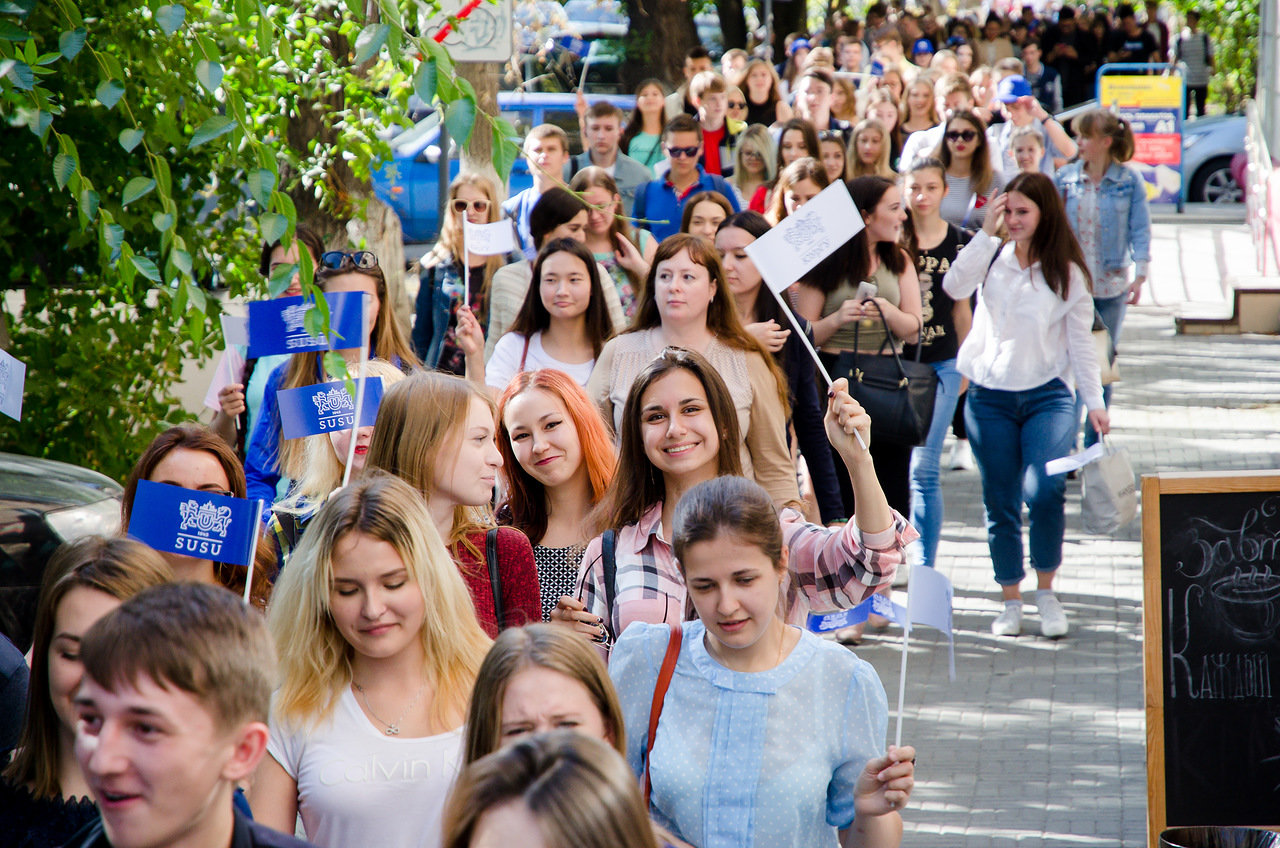 An important event of August 31st will be the opening of new research centers and laboratories of SUSU, dedicated to the beginning of the academic year.
An event-packed program awaits students and employees of the university, including the ceremony of opening the university laboratories and centers:
Laboratory of Accounting and Analysis of the School of Economics and Management;
Center of Business Development Technologies of the School of Economics and Management (MBA Center, 79 Soni Krivoy st.);
Climbing Wall athletic and training stand of the Education and Sports Complex; and
Laboratory of Armament and Equipment of Armored Force Vehicles, and Rocket and Missile Artillery of the Faculty of Military Education (FME) (8 Marata st., FME).
At 18:00 at the university square, the Matriculation Ceremony 2018 theatrical celebration is to be held. The well-known performance groups of SUSU, such as Deep Vision Dance Theater, Primavera Choir, and many other are going to perform for students and freshmen. The event will conclude with a celebratory firework.
Program of events can be found here.
Event date: Friday, August 31, 09:00.
Event date:
Friday, 31 August, 2018 - 09:00