Association of International Students warmly welcomes SUSU freshers! We have prepared a list of key questions & answers so that you can get your first impression of our Association!
1) What is Association of International Students (AIS)?
Association of International Students is a community of amazing people from different countries of the world. AIS was founded in Russia in 1996 by international students with the support of the Ministry of Education of the Russian Federation. Today the Association has over 20 branches in Russia. AIS SUSU was created in 2013, and since then it has become a big family that unites students from more than 48 countries.
2) What are the goals of AIS?
The two major goals of AIS are helping international students to adapt to life in Russia and strengthening the relationships and cooperation between different cultures. AIS aims to make the process of cultural adjustment easier for international students and let them live their lives to the fullest. Every international student who comes to SUSU deserves to have the unforgettable experience and positive emotions.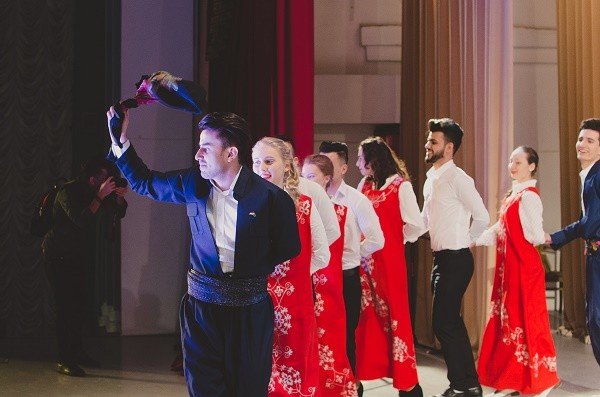 3) What does AIS do?
The Association regularly holds different events to unite people of various cultures. Among the annual events is the day when international students get together to discuss the most relevant issues. Traditionally, AIS hosts national celebrations such as Chinese New Year or Nowruz. The variety of cultures is celebrated through Eurasian Culture Day, Arab Culture Day, African Culture Day, etc. Association of International Students hosts different festivals such as Food Festival, and sports events (futsal, basketball, volleyball). To get international students comfortable with the Russian language, AIS holds regular meetings to practice the language while having fun.
4) Who can become AIS member?
If you are not from Russia, becoming a SUSU students means you automatically become an AIS member, and we are happy to see you at our events. If you are a Russian student, we gladly invite you to join our volunteer team to make your experience at SUSU truly international!
5) What does AIS plan for the future?
The Association's performance was highly valued by the President of AIS Russia. In 2018 the Association signed an agreement to found South Ural Association of International Students. According to the agreement, the Association will attract not only SUSU students but also students from other Chelyabinsk universities and other regional cities. This means that AIS family will keep growing and blooming in the future.
Questions? Please write to us: applicant[at]susu[dot]ru
Follow us:
https://www.instagram.com/ais_chelyabinsk/
Useful links:
https://www.susu.ru/en/campus-life/association-international-students