The Double Degree programs is a great chance not only to gain an international experience, but also to obtain a prestigious education in two universities simultaneously. Five freshman students of the SUSU Polytechnic Institute this year will also become Master's students of North China Electric Power University.
SUSU's Partnership with North China Electric Power University
As of today dozens of students are gaining priceless experience studying abroad, and thus are improving their chances of finding jobs not only in their home countries, but also beyond it. For many years now South Ural State University has been collaborating with the world's leading universities, the number of which exceeds 140. With many of those agreements were signed on development of Double Degree programs under which the partnering universities exchange students willing to study abroad.
"Students of the SUSU Polytechnic Institute have an opportunity to study under Dual Master's programs on Electric-power Engineering and Electric Engineering, which organized jointly with North China Electric Power University," shares Konstantin Osintsev, Candidate of Sciences (Engineering), Head of the Department of Industrial Thermal Power Engineering of the SUSU Polytechnic Institute.
South Ural State University, being listed in the world's top universities ranking according to British consulting company Quacquarelli Symonds (QS), is fulfilling Master's programs jointly with North China Electric Power University. This is the leading Chinese university in the field of electric-power engineering, being the leading university of the country directly subject to the Ministry of Education of the People's Republic of China. The university's main Campus is located in Beijing.
Master's Studies in Two Countries at the Same Time
In September 5 freshman Master's students in Electric-power Engineering will go to study to North China Electric Power University. To participate in this program, SUSU Bachelor's program graduates were selected. During their studies they will be receiving scholarships in the amount of 30,000 roubles, which will cover the accommodation expenses.
"A unified system of grades is used in all international joint academic programs. Training is held using a general integrated curriculum and uniform description of disciplines, what allows universities to recognize disciplines studies in the partner universities, with no need to repeat the studied material. Therefore, both Russian and international students can transfer credits in home universities regarding the periods of studying and exams passed abroad," notes Konstantin Osintsev.
The program is taught in English. The scientific and research work under the Master's dissertation is performed under guidance by two supervisors, one from SUSU and one from North China Electric Power University.
Chinese Students Give High Rate to SUSU Education
The Double Degree programs implies participation of Chinese students as well. Master's students from China enjoy studying at South Ural State University.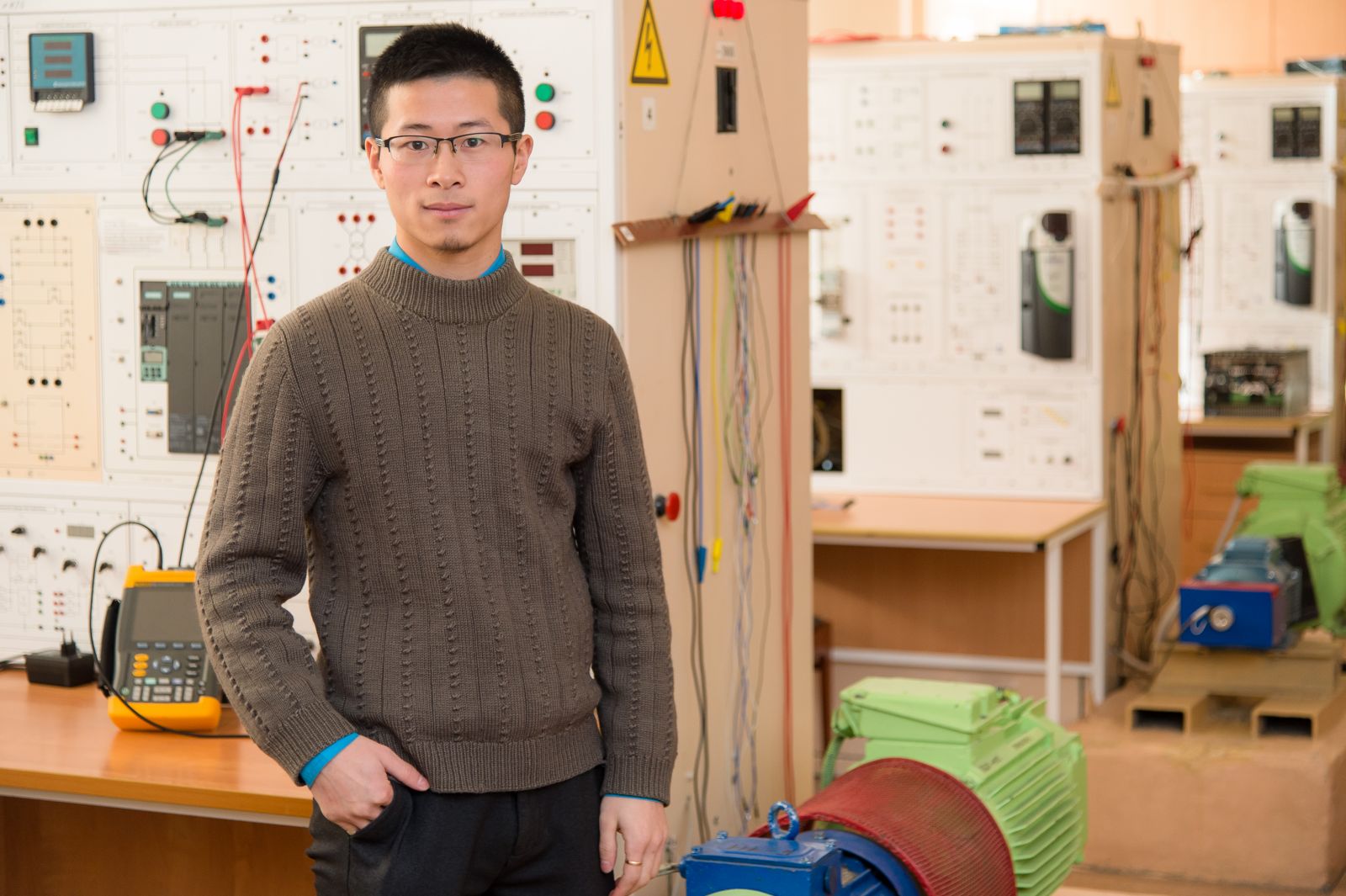 Ke Haishan, student from China: "I'm studying at SUSU under Master's Double Degree program. It is built with consideration to the requirements of Shanghai Cooperation Organisation to studying of renewable power generation. Thanks to financial support of the Scholarship Council of China and attentive attitude of the SUSU employees we feel that we are being constantly cared about. The style of education in Russia differs from ours. Some of the courses that I chose, practical ones, for instance, the process of control. It includes the theory of industrial control, various experiments, working on computers and special equipment. The advantage of this course is that like most of the engineering courses in Russia it implies many computations. This is one of the pluses of the Russian education: engineers gain big practical experience here."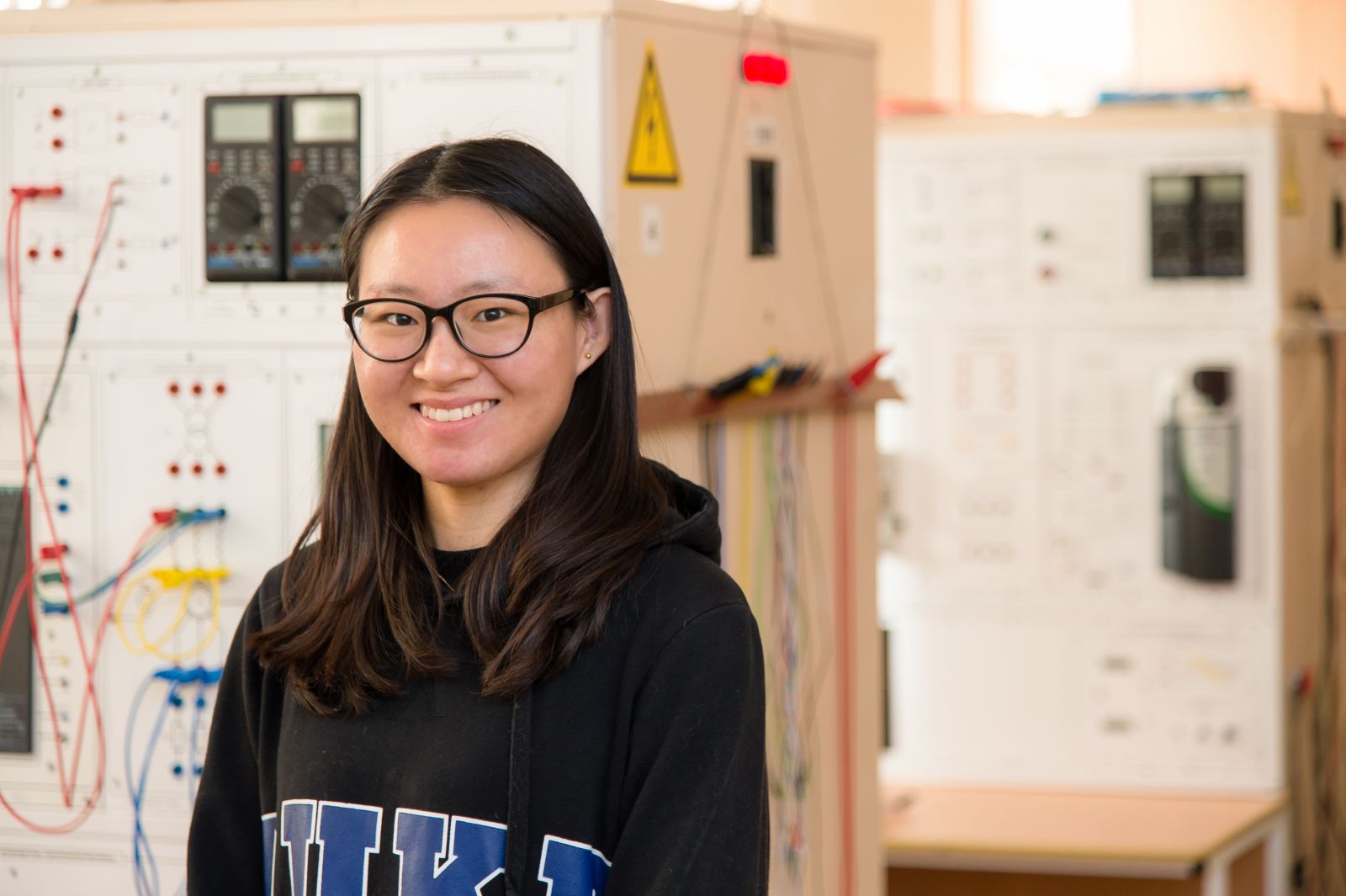 Liu Lin, student from China: "I'm studying under SUSU Master's program in Renewable Power Engineering, receiving knowledge which will come in handy in my future work in production. When I came to Russia, I was surprised by the difference between this country new for me and my home country, China. Everything was different! At first I felt a little nervous since I didn't know how things will work out here. But I adapted quite quickly. The methods of education in Russia and China fundamentally differ: lectures and seminars are more lively and bright here. Every class is interesting, you never know what your lecturers will surprise you with next."
Students participating in the international programs of South Ural State University have access to academic environments of two universities and two cultures. This facilitates training of highly qualified specialists with international experience in the chosen field of studies. The SUSU International Mobility Office and the partner university help students in organization of studies and recreation during their stay in Russia and China.