A concert entitled "From the Bottom of the Heart" on the occasion of the Defender of the Fatherland Day was held at the Activity Hall of South Ural State University. On a day like this, SUSU students organized the event with a special respect to the guests.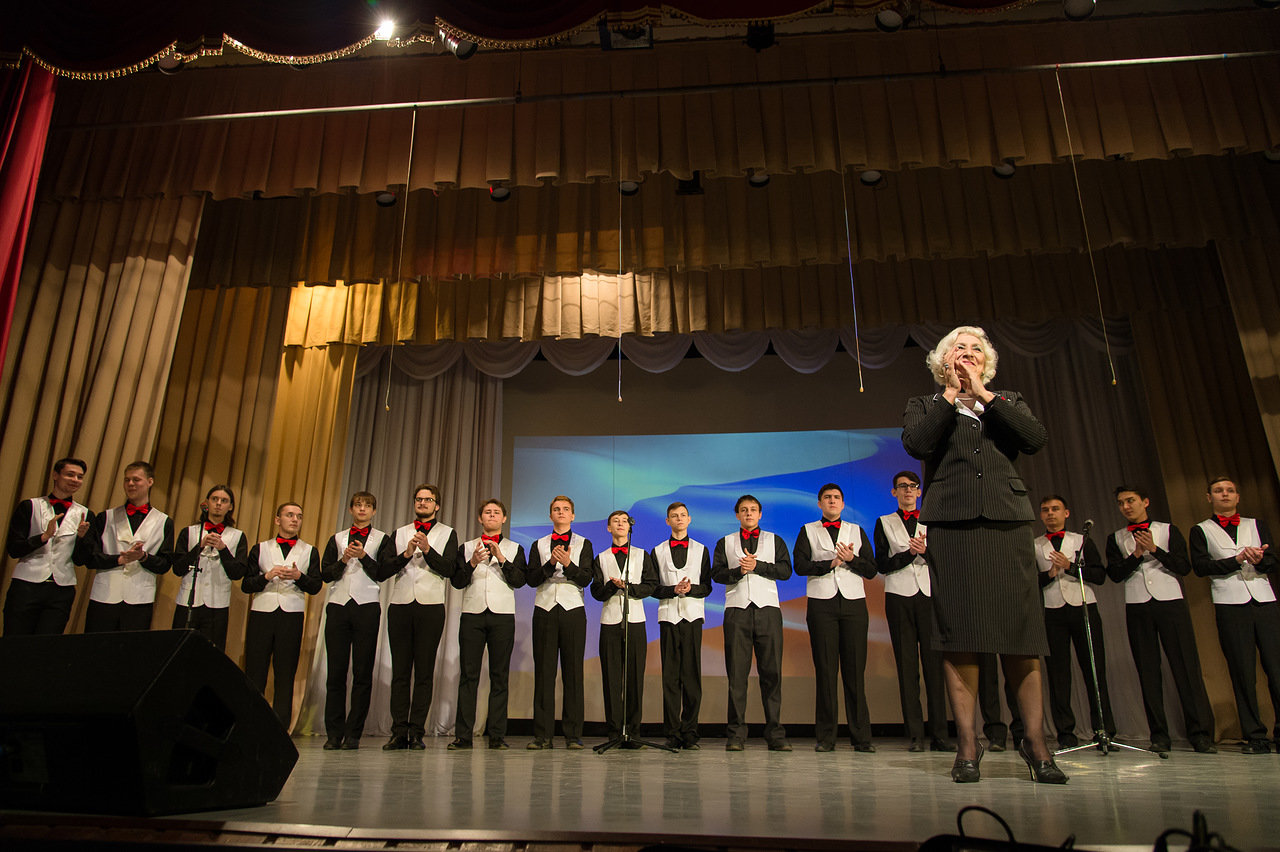 The event was opened by a welcoming speech of Marina Dymova, Assistant of the State Duma Deputy, and Aleksandr Khlyzov, the Deputy of Chelyabinsk's Central District Administration.
During the celebratory part of the event, performance groups of the SUSU Art Center presented their colorful acts to the guests. Performance groups included: Primavera Choir conducted by Aleksey Prosekov, Uralskoye Razdolye Dance Ensemble supervised by Vladimir Kritsky, Folk-ton Music Theatre supervised by Yulia Chernykh, the SUSU Ballroom Dancing Group supervised by the Honored Cultural Worker of Russia, Tatiana Zenina, and the SUSU Choir of the Automobile and Tractor Faculty conducted by the Honored Cultural Worker of Russia, Nonna Streltsova.
"I liked the concert very much. I was proud of our young people because stage performances were of Russian repertoire: folk songs and dances. It is great that students know and hold up Russian traditions. I had a great pleasure, thank you!" said a resident of the Central district, Valentina Ryzhenkova.
The Defender of the Fatherland Day is celebrated each year not only in Russia but also in Belarus, Tajikistan and Kirgizia. Initially, this Day was named The Day of Red Army Marines, but since 1946 till 1993 it was renamed into the Day of the Soviet Army and the Navy. Nowadays, the Defender of the Fatherland Day unites everyone who protects our peaceful lives, ensures stability and international authority of our country, bears the responsibility for universal peace.