The planet's population grows with each day. The number of city dwellers increases, and small cities turn into megapolises. Fast development of urban culture drives the modern labor market tendencies: builder and architect are two of today's most in-demand professions. These are the professions which model the image of the city of the future.
Students from both Russia and abroad apply to receive higher education in this field at South Ural State University. Today more than 2,000 international students from 48 countries study at SUSU in various degree programs (all together more than 30,000 people study at the university). One of the university's competitive advantages is strong standing in international rankings. For example, by the international Webometrics Ranking of World Universities, SUSU improved its position by 213 points in 2017, making a big jump in the indicators "openness" and "excellence". In addition, the university improved its position in QS University Rankings: Emerging Europe and Central Asia (EECA), entered the international rankings by RUR*, and entered the TOP 10 for innovative activity among Russian universities by the Expert Analytical Center.
Another of the university's advantages is a wide range of specializations: the university trains students in 38 enlarged groups of academic fields. One more advantage is its convenient geographic location – Chelyabinsk is situated on the border between Europe and Asia, which allows many international students to receive accessible quality education near their homes.
"The SUSU Institute of Architecture and Construction has a good reputation in the architecture and construction specializations," notes Director of the Institute of Architecture and Construction (IAC), Candidate of Sciences (Engineering), Dmitriy Ulrikh, "The university's graduates are highly-qualified specialists in their chosen fields and are always in demand in the labor market. The Institute trains specialists in Architecture, Construction, Design, Land Management and Cadastre, and Architectural space Design. Enrollment is possible for specialists, Bachelors, Masters, and post-graduates."
In addition, since 2016, the High Construction School program is being fulfilled within the Construction specialization, offering a chance to study profile disciplines alongside advanced study of the English language. This kind of education helps young specialists build their careers not only in Russia or their home country, but abroad, as well – graduates of the SUSU Institute of Architecture and Construction work in the largest international construction companies.
"SUSU is one of the most well-known universities in my country. Over 4 years, I have studied strength of materials, and construction and theoretical mechanics. I also improved my knowledge of the Russian language, got to know Russian culture, and, of course, obtained my Bachelor's Degree," says IAC graduate from Iraq, Bjar Mohammed. Currently, he is planning on staying in Chelyabinsk and continuing his training under a Master's program.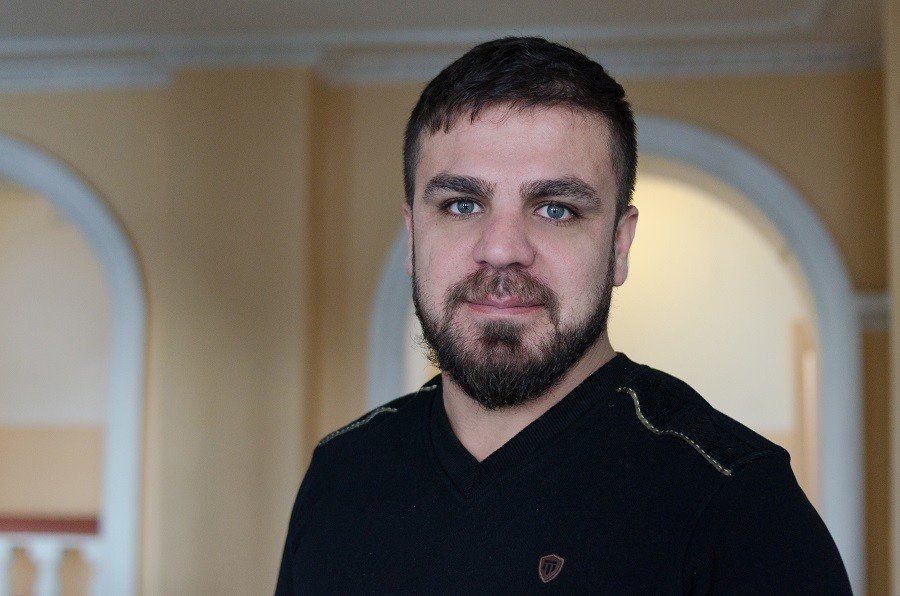 Among the Institute's main advantages is access to production activities: more than 30 laboratories are involved in the academic process, each of which is fitted with state-of-the-art equipment. One of the largest international manufacturers of construction materials offers material and technical support. It is possible for both university and grade school students to dive in to their profession early – the Young Builder School introduces applicants to the basics of their future professional activities.
Students of the Institute of Architecture and Construction do not just prove their strengths in academics and research, they actively participate in cultural, artistic, and sport events. The Institute has traditional competitions in swimming, football, chess, and other sports. In addition, students take part in contests of professional mastery which allow them to test their strengths in their chosen profession before graduation. The university's location in one of the largest industrial and science-and-technology centers in Russia gives future specialists a chance to realize their serious professional ambitions.
In addition, SUSU is located in the center of Chelyabinsk, which is very convenient for international students. The student campus is located close to the university and a forest area. It includes 8 dormitories, a cafeteria, a student health clinic, a pool, sport complexes, a skate park for extreme sports, and the largest workout area in the world – Workout Park. In each dormitory, students have access to Wi-Fi, recreation rooms, study zones, and exercise rooms for weightlifting, shaping, and yoga.
The SUSU Institute of Architecture and Construction actively partners with leading universities in Russia and abroad. The Institute's partners include institutions of higher education from Serbia, Bulgaria, the Czech Republic, Italy, Spain, China, and other countries. Daring research projects are fulfilled within the framework of international partnerships, and professors from the world's major universities come to SUSU to read lectures. Presently, the Institute of Architecture and Construction is part of the European Association for Architectural Education, which makes it possible to increase the number of countries available for international internships.
Graduates of the SUSU Institute of Architecture and Construction gain a good chance to find work in the largest international and Russian corporations. They work in construction companies, design and research institutes, architecture studios, city planning and architecture committees, advertising companies, and design firms.
Enrollment at SUSU:
Telephone: (7) 351-267-97-98 (99)
E-mail: applicant[at]susu[dot]ru
---
*Round University Ranking