On November 24th an International Youth Cooking Festival will be held at SUSU. Every year it welcomes creative young people interested in cooking, confectionery and backing. For the Festival participants this is a great opportunity to meet, communicate and share experience and professional visions. The Department of Production Technology and Catering Organization at the SUSU Institute of Sport, Tourism and Service traditionally acts as the organizer. Abduvali Toshev, the Head of the Department, tells about this year's Festival and his expectations.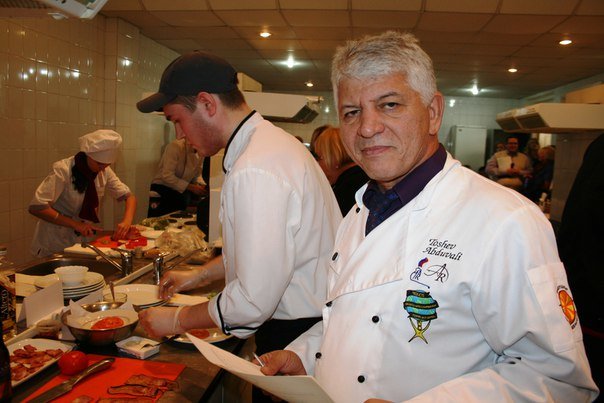 – What happens at this Festival? When was it first organized? Who participates in it?
– Our Festival has quite an interesting origin. In 2002-2003 a festival was held in our city where titles of Master Chef and Pastry Master were awarded, but naturally it was a commercial event, and you had to pay quite a substantial sum for it. Each place cost 30-35 thousand roubles back then. Not everyone could afford it, and people stopped participating in it at all over time. At our Department we also held contests on the Best Chef, Best Pastry Chef, Best Restaurant Business Specialist. Participation was free of charge, so our students gladly took part in those contests. Gradually this competition developed into something bigger as students from other institutions applied for participation, as well as employees from food enterprises. At that moment our Department could not hold such number of participants. Later with support from the Chelyabinsk Region Ministry of Economic Development and Ministry of Education and Science we started expanding our Festival. It was interesting for everyone, since as our jury we began to invite representatives of production enterprises and of the education field. Thus, our Festival became a Regional Youth Cooking Festival. This happened back in 2006. Enterprises competed to be among the participants as the winners were awarded with Certificates of Appreciation by the Ministry of Education and Ministry of Economic Development. Little by little school pupils started participating, and the number of participants grew to300-350 people. 5 or 6 years ago foreign participants joined us. First these were representatives of expat communities of Chelyabinsk. Then, in 2013 students from our University's International Faculty started participating, presenting their national cuisines, and even dressed in their traditional costumes.
Today, 5 categories feature at our Festival: Cooking and Class of Service, Art Model, Confectionery, Art Design andInternational Cooking Traditions. At this Festival students share their cooking secrets, and can appreciate cuisines of different nationalities from all over the world. The number of those willing to participate is increasing every year. We have separate awards for students and for school pupils.
– By what criteria do you choose your winners? How is the jury formed?
– The jury assess the compatibility of colours and flavoures, dish presentation and the way it is served, as well as how the table is set. This year we are planning to dedicate the Festival to the 20th Anniversary of our Institute and Department. We would like our participants to reflect this somehow in their works. Our jury is usually formed by our graduates and partners, for instance, last year we were supported by such companies as Romkor, Mirel, Chepfa and many others.
– What are your expectations of this year's Festival?
– We expect to see good performances and make new acquaintances. Every year our participants surprise us with something new, interesting and helpful. Cooking is constantly evolving, so it is important to share experience.
This year the 11th Cooking Festival will be held on November 24th. Traditionally, the participants will be located in the University Building No.2, where they will present their works in various categories. The participants' registrationstarts at 9:00 and ends at 10:00. After that the Festival will be in progress, and its Closing Ceremony will be held at the SUSU Activity Hall at 12:30.
Event date:
Friday, 24 November, 2017 - 09:00