The World Festival of Youth and Students was held October 14th through 22nd in Sochi. Young people and students from 150 countries participated in the Festival, where a record was set for the number of volunteers at a non-sporting event. The delegation of participants from the Chelyabinsk region was quite large – 104 people. Among them were representatives of South Ural State University – Svetlana Yudochkina, Head of the Office of Extracurricular Affairs, Viktor Froydenberger, Deputy Chairman of the United Council of Students, and international students Gulnara Hodzhieva from Turkmenistan, Uvindu Vidjeveera from Sri Lanka, and Ankhtsetseg Hurelsukh from Mongolia. They shared their impressions of the Festival.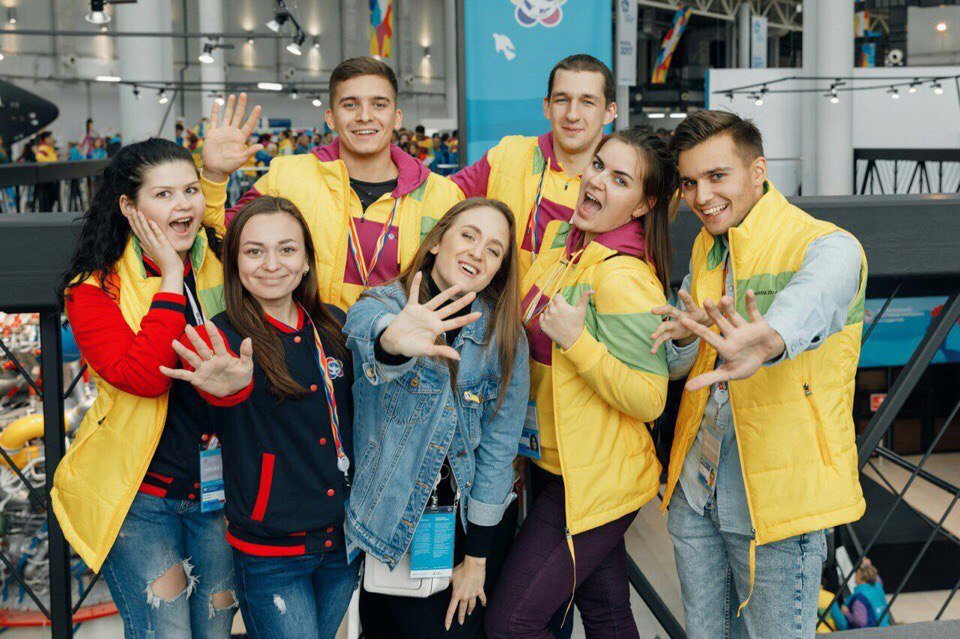 – How did you end up going to the Festival? How were the participants chosen?
Svetlana Yudochkina: 104 participants went to the Festival from those who submitted applications on the site and completed in the online and in-person selection stages. The competition was very serious: 770 people applied for the quota of 104 people from the Chelyabinsk region – 7 people for each available spot. For volunteers, we received 450 applications for the 50 spaces available for our region – 9 people per spot. The main criteria were to fit the age range and stated professional category, personal motivation, understanding the ideas and goals of the forum, and having the skills of a young professional. Additional criteria were knowledge of a foreign language, experience in social and volunteer work and having personal projects, a quality portfolio, and additional education and practical training – including abroad. The final requirement was belonging to an active youth group.
Viktor Froydenberger: Two people from each region had the chance to go to Moscow and participate in a game called "So-obshenie" (Communication). The game was held in advance as part of the Festival to learn how to support the event's atmosphere, participate in and lead flash mobs, and attract participants. Yakov Ermoshkin went for our university. 9 other people and I were in Yakov's team. We had various flash mobs, a few of which were televised nationally. As a result, we were thanked by the organizers of the World Festival of Youth and Students.
– What did you do at the Festival? Which events did you attend?
CYu: A large program was developed for each key area which was changed each day. We attended the training program and discussions: Economics for Future Development, Civil Platform for Development, Ecology and Health, The Future of Science and Global Education, and more. There were some creative and scientific exhibits held within the Festival as well as open lectures and creative master-classes. Russian culture was represented by a jazz concert and movie screenings. The sport program included competitions in games and extreme sports.
VF: There were many different kinds of guests – representatives of the government, international guests, and popular bloggers.
Uvindy Vidzheveera: We saw president Vladimir Putin, we went to a conference with him. There were many stars at the Festival's opening ceremony and many people who are changing the world for better. I remember a doctor from Indonesia who offers free medical services to those who turn in trash. I met many people, for example, Che Guevara's daughter and Nelson Mandela's grandson. They are very interesting people.
– What did this Festival give to you?
SYu: The World Festival of Youth and Students was held to develop international and intercultural cooperation, strengthen international ties, maintain memories and history, and increase interest in Russia. It was an honor to be among the Festival participants who are trying for cooperation and agreement.
VF: We spoke to everyone. We became friends with people from Ukraine, America, Belarus, and Kazakhstan.
Agiy Hurelsukh: I was very happy and satisfied by this trip. It was the first time in my life that I participated in such a large Festival where there were so many students from various corners of the world. The Festival was very well organized. Every morning I went to lectures in which the speakers touched on various global topics such as threats and challenges of the future.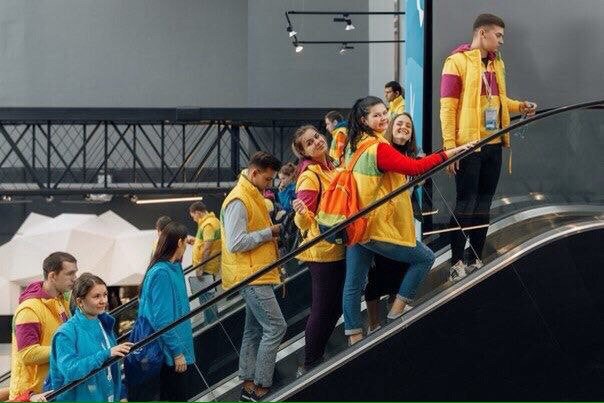 – Why is it important to hold these kinds of festivals?
SYu: In our trying times it is very important to give people the chance to feel unity and safety. The Festival is associated with peace, agreement, good cooperation, and is independent from the world's politics. There was harmony among the participants. Everyone must learn to work together with and find common ground with any individual they meet, regardless of their nationality or viewpoints. The goals for Festival participants were, by uniting forces, to form an idea of the world in 2030, think up and suggest steps to achieving this future, development, communication, and creating new ties.
VF: Something interesting happened to me – I was speaking English, another guy Spanish, we didn't understand each other, but we became friends and still keep in touch. I was also surprised to meet students from Columbia at the Festival who came to our Olimp camp last summer.
SYu: I think this is a significant event, the most impressive youth event in Russia's recent history.
Gulnara Hodzhieva: The Festival was just great, the organizers did wonderfully! They helped us with transport, housing, food – everything was awesome. There were interesting events, speakers from all corners of the world told us how they make the world better and gave us advice on how to move forward in the right direction and make ourselves and others happy. The most memorable meeting for me was with Nick Vujicic! One more of my dreams came true, now I want to read his book, Life Without Limits. Every day we had some work to do as a team where we, the participants, created an idea of the future. At the end of the Festival an idea of a healthy, smart, and happy future was formed! There were various exhibition spaces, Russia's regions presented their own cultures. It was very interesting to see and find out new things about our planet. I saw the sea for the first time! I will never forget this Festival. It opened up new knowledge on the world to me, new friends, and communication in different languages. We felt like one big happy family living on planet Earth!